Comer Group Ireland is renowned for renting high-quality, state-of-the-art apartments. Every site has a unique vision and style to produce developments of distinction. Each apartment is highly desirable and will last well into the future. Response to direct feedback, both from purchasers and the marketplace in general, ensures that the customer's needs are closely adhered to and satisfied. With an ever increasing portfolio of developments across Ireland there will be a perfect home waiting for you.

FOOD PARTNER
The first Supermac's opened its door in 1978 on Main Street, Ballinasloe, Co. Galway. Since that first opening Supermac's restaurants have become a firm fixture in towns and cities around Ireland. Today Supermac's is the largest indigenous fast food restaurant group with a policy of continued expansion and growth. Supermac's has grown steadily, bringing its unique brand of wholesomeness and attention to detail to its chain of restaurants across Ireland. The success of the company can be attributed to a number of factors: a unique and innovative menu, a commitment to quality across all aspects of the business and a strong work ethic define Supermac's as the number one franchise in Ireland.

MERCHANDISE PARTNER
uhlsport is proud to behave independently, defying conventional thinking. uhlsport is a brand for people who are of an independent mind and who have a deep and powerful emotional attachment to football. uhlsport is a brand for the global football community. uhlsport are proud to be of independent mind, always striving to be closest to our customers, our players and our business partners. Proximity is the roof under which all other values stand shoulder to shoulder.

PARTNER
Galway City Council is the authority responsible for local government in the city. The council is responsible for housing and community, roads and transportation, urban planning and development, amenity and culture, and environment. The council has 18 elected members and meets at City Hall, College Road, Galway.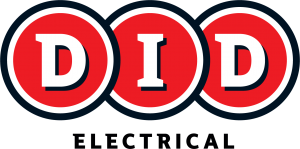 ELECTRICAL PARTNER
At DID. Electrical have a proud reputation for providing superior customer service and guaranteed lowest prices. DID. Electrical have 23 stores located nationwide and are 100% Irish-owned and they have been meeting the needs of their customers now for over 40 years. All 23 stores nationwide have the same ethos: "To deliver superior customer service, advice, help and support to each and every one of our customers."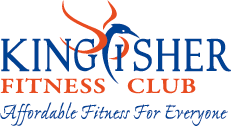 GYM PARTNER
The Kingfisher Club Renmore offers its members fantastic facilities including a 25m swimming pool, cardio vascular, resistance & free weights training area plus thermal suite. If you love swimming or feel like relaxing, why not try our 25m pool for size. We offer swimming lessons for the young and old as well aqua aerobics and dedicated lanes for those feeling energetic.
VEHICLE PARTNER
Oliver Walsh Autos Galway is your one stop shop for Used Car sales and Vehicle Servicing in Kilcolgan, Galway and the surrounding areas and was established in 1989. The company prides itself on providing a personal and dedicated service and its customers always come first. Oliver Walsh Autos customers range from first-time buyers to loyal customers who return year, after year because of the excellent service they have received. The Sales Department always has a selection of Quality & Reliable Cars at the competitive prices and our Service Department caters for all of your vehicle maintenance needs.

LIFE INSURANCE PARTNER
Established in 1989, Acorn Life Limited is licensed under the Insurance Act 1936 and authorised under the European Communities (Life Assurance) Framework Regulations 1994 to transact life assurance business in the Republic of Ireland. Acorn Life Limited is regulated by the Central Bank of Ireland and is a member of the Irish Insurance Federation (www.iif.ie). It is an independent Irish owned company with its Head Office based in Galway. Acorn Life provides a wide range of financial services and is dedicated to excellence through advanced administration systems and quality customer service. It distributes its products through a nationwide team of over 200 sales associates.

HOTEL PARTNER
Less than ten minutes from Galway City centre, on the eastern side of the city, The Connacht Hotel is just a short distance from many of Galway's business parks and attractions. The Connacht Hotel is a great place to stay for family breaks, business or pleasure. With free parking, free WiFi, and complimentary use of our extensive leisure facilities The Connacht Hotel believe in maximising value for all of its guests, with no hidden extras. The Connacht Hotel have a choice of accommodation including triples, twin, double and family bedrooms. The Connacht Hotel are also offer interconnecting rooms and one and two bedroom suites.

SOFTWARE PARTNER
TitanHQ makes your network safer. TitanHQ believe that you should have easy to use, but robust and effective security tools – that hide complexity without compromising functionality. TitanHQ will help protect people like you, in 129 countries, in organizations like yours: SMBs, schools, universities, colleges, ISPs, banks and government.
PARTNER
Foras na Gaeilge, the body responsible for the promotion of the Irish language throughout the whole island of Ireland, was founded on the second day of December 1999. Foras na Gaeilge has a role in advising administrations, North and South, as well as public bodies and other groups in the private and voluntary sectors in all matters relating to the Irish language. They will also be undertaking supportive projects and grant-aiding bodies and groups throughout the island of Ireland.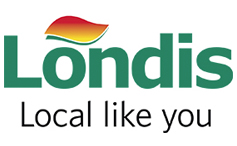 SUPERMARKET PARTNER
Because every Londis is owned and run by locals, every Londis is shaped by and for the local community it lives in. As part of a 100% Irish owned symbol group, Londis are able to offer the back up that allows all our retailers the licence to operate on a local level too, personally selecting up to 10% of their produce from local suppliers and providing an amazing range of other local services as the needs arise. Which means that as well as offering uncompromisingly friendly customer service, quality produce and excellent value Londis have got an extra special something that only local people can deliver.

HYDRATION PARTNER
Clada opened on Friday 13th 1962 at its original premises in Waterlane, Bohermore, Galway. Unlucky for some, the Friday 13th opening proved very lucky for brothers Michael, Paul and Tom Owens from Menlough, Ballinasloe, who established the company. At the time, there were five other bottling companies in Galway city, but today Clada Mineral Water Co. Ltd. is the sole bottling company in the West of Ireland.

CLOTHING PARTNER
Galway's finest suit shop. Dressing Irish men since 2011. Selling Mens Suits, Kids Suits, Shirts, Ties, Sports Jackets, Jeans, Shoes. As one of Galway's most renowned suppliers of quality suits and casual menswear, Suit Republic is a veritable force to be reckoned with.
LAUNDRY PARTNER
Pressed4Time provides dry cleaning, laundry, alterations, ironing and household Services. Pressed4Time have expert dry cleaners who offer pick and drop service. Pressed4Time have built a successful business in quality dry cleaning Galway services, Ireland. Pressed4Time has proven experience and offer highest profits to our franchises.
PARTNER
Chill Insurance is an independent online 100% Irish owned insurance intermediary regulated by the Central Bank of Ireland. Chill Insurance are members of the Irish Brokers Association and carry Professional Indemnity Insurance. The Company has been in business since 2007 (formerly insureme.ie) and re-branded as Chill Insurance in May 2008.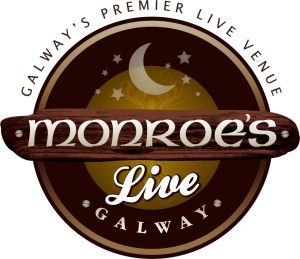 VENUE PARTNER
Located just across the bridge from the Claddagh, it's distinctive historical building holds a tavern to be proud of. Monroes Tavern is renowned for it's friendly staff, warm atmosphere and live music. To top it off, great food awaits you in this wonderful bar in the heart of Galway's Westend. The perfect first stop for a night out in Galway, pop in anytime for a tasty menu, rousing music and a genuine welcome.

TEAM TRANSPORT PARTNER
Travel with any number of people anywhere in Ireland, UK or Europe. Reaney's of Galway modern fleet is one of the largest and most extensive in Galway. From chauffeur cars, mini coach hire, right through to executive coach hire and double deckers. Reaney's modern and stylish vehicles represent some of the best in the marketplace.