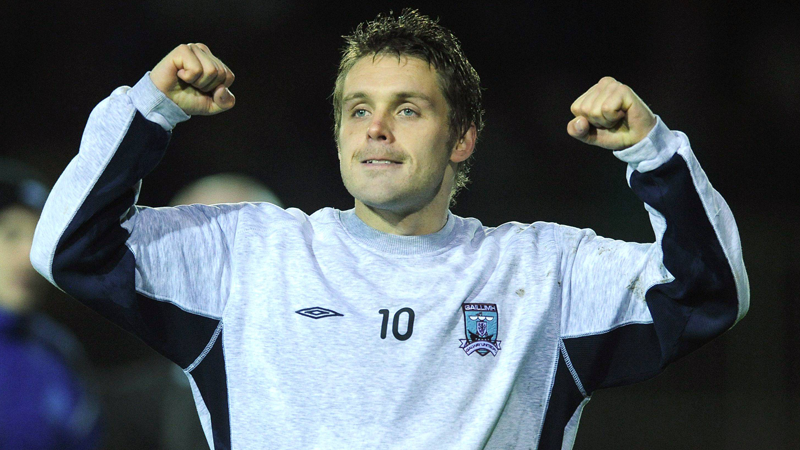 Alan Murphy appointed Under-17 Manager
Galway United are delighted to announce that Alan Murphy has been appointed manager of the club's Under-17 League team.
A club legend, Murphy returns once again to the club he first joined as a sixteen-year-old, before going on to score 73 goals for the Tribesmen, a tally only surpassed by Paul 'Ski' McGee, by a single goal.
Head of Football Development and First Team Coach Johnny Glynn was extremely pleased with the appointment.
"We're delighted to have Alan on board. He has developed a great track record in coaching and managing, and has a very good knowledge of all the players in the under-17 age group.
"He's obviously a well known former Galway United player, has a very good profile for the club and is very, very good at engaging with young people. We're just delighted to have him on board, a great addition to the club.
"Alan is also very close to completing his UEFA A licence qualification, which is an important part of the criteria to manage in the Under 17 League.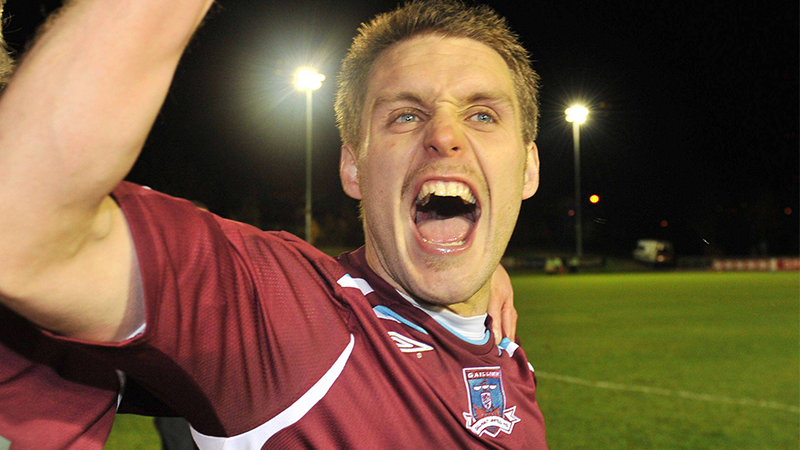 The Ballinrobe native is already quite experienced in managing youth teams at a national level, managing Connacht Schools, having been involved with the Galway FA's under-15 squad along with Billy Clery, managing the Bish's under-15s and also the Galway United under-19 team in the past.
Murphy expressed his delight at again becoming an active part of the club he has had such a long association with.
"I'm excited to be coming on board, back involved with Galway United. I've always wanted to be involved with the club and this was the perfect opportunity to come back on board.
"It looks like a good structure now with the under-15s, under-17s, under-19s and senior teams, in terms of moving forward and bringing young players through, trying to get them into the first team."
A native of Mayo, Murphy is keenly aware of the importance of casting the net wide.
"We're not just looking at Galway city, but the wider community and region. We're also looking forward to getting all the various clubs involved, these are exciting times."
In his fourth year of involvement with Connacht Schools, he has seen a wealth of talent pass through, including Conor Melody, Ryan Manning, Ronan Manning and Aaron Connolly, to name but a few.
"It's a great opportunity. There's a huge amount of talent to be tapped in the region. In recently years, others have been active in that regard, but we have such good structures in place now, I would hope that we would be competing for young players across the whole Connacht region once again."
Murphy also spoke of the good working relationship he has with Johnny Glynn having worked with him previously and his reasons for coming on board once again.
ALAN MURPHY: "If you look at the whole package, including the Galway FA, what they are doing, they are weighing in with a lot of help and funding, that's very important."
"You look at Johnny Glynn, I have a lot of respect for Johnny and I feel that it's mutual. I worked with him at Mervue United when I was a senior player. We gelled well and he put a lot of trust in me."
Having noted the number of under-19 players training with the first team, Murphy spoke very positively of the policies Galway United manager Shane Keegan appears to be implementing at the club.
"Speaking to Shane last week, he seems to be very much on the same wavelength, in terms the opinion that, if you're good enough, you're old enough. That's what I'm going to try to put across to all the young players in Galway and the Connacht region. Everyone will be on my radar now as I pick our squad for the league."
The new u17s boss was impressed by the u19s involved in the first team sessions this year and agreed the opportunities they are being given will be a big incentive for players coming through the club going forward.
"One of the motivations for getting involved myself was that, I came to Galway United when I was sixteen and not long after, I made my first team debut against Sligo, away from home.
"There was a similar philosophy, young players got a chance and I think it's about time again that we start to look at that type of development." he concluded.
---
UNDER-17 TRIALS
Galway United will hold under-17 assessments for players born in 2000, this Saturday, 21st January, at Westside astroturf, behind Westside library and church, at 9.00am.
Clubs/players must contact Manager Alan Murphy on (086) 6007838 or at u17@galwayunitedfc.ie by 6.00pm, Friday, 20th January, to book their place.
Players are requested to arrive togged. Shower facilities will be provided afterwards in the community centre.