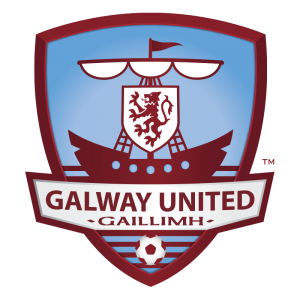 Club Statement – 06/12/2022
Galway United FC would like to thank all their fans for the significant backing and support they have shown the club all season. To try and reach our targets on the pitch any successful club needs support off it and we couldn't have asked for more from our fans.
Attendances have been excellent this season and have created an atmosphere that can only drive us forward as a club. With the Galway United group being bolstered by the addition of a Women's senior, U19 and U17 team we know that you will get right behind them as you have the men's.
We do understand however that these are difficult times for everyone in the community with the cost of living crisis being endured currently. To this end we want to give back to our fans by putting in place measures that will hopefully alleviate some of the financial burden associated with supporting the club.
Season ticket price freeze – last year with 4 rounds of a 9 team league we had 16 home fixtures. With the division hopefully moving to a 10 team league there will be 18 home fixtures so not only will the price stay the same but the discount per match will increase based on the amount of home matches.
All season tickets purchased will also give you access to all GUFC women's matches as they make their first steps under the Galway United banner to achieve success for the club
Home and Away jerseys will remain the same for the 2023 season. We understand that every fan wants to own the latest jersey but at this time we don't believe releasing an all new kit, 1 year after the fantastically successful launch of our tribal kit, is justified. For those who want to add to their collection there is the new retro jersey and we will be releasing a 3rd jersey in time for Christmas.
We know that these are only small measures but we want to do what we can for our fans who have given us so much support.
Pobal, Peil, Paisean
Sent on behalf of the Board of Galway United FC.