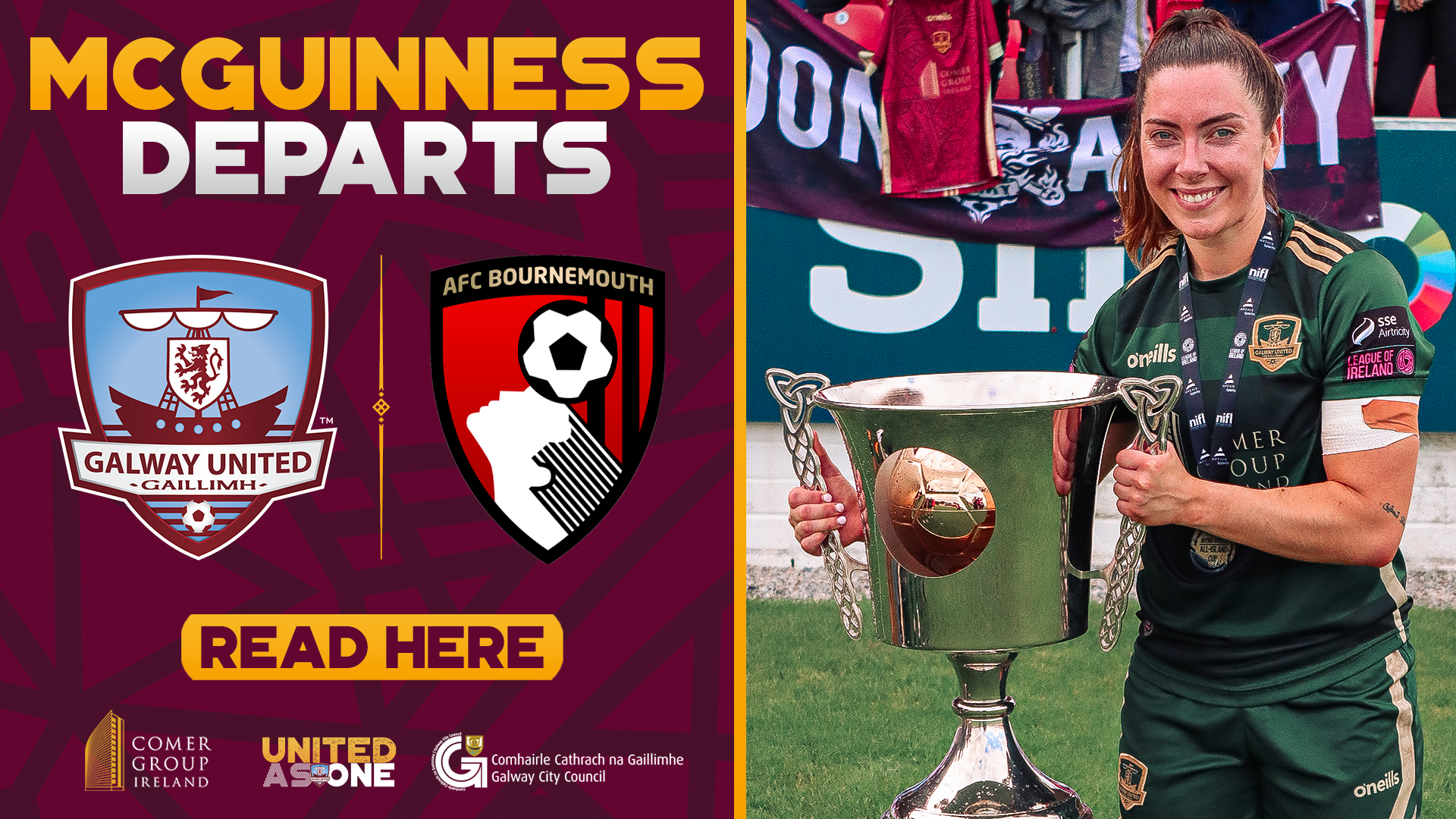 Gemma McGuinness Departs Galway United
MCGUINNESS JOINS BOURNEMOUTH
Galway United can confirm that Gemma McGuinness has completed a transfer to AFC Bournemouth.
McGuinness joined United from Sligo Rovers in January 2023 and made her debut in Galway United's opening game in the Women's Premier Division against Wexford Youths. Gemma has gone on to be a crucial member of the Senior Women's Squad, contributing five goals in 16 appearances in all competitions, most memorably scoring the winning penalty in the semi-final of the Avenir Sports All-Island Cup against Wexford Youths and scoring the only goal in the final against Cliftonville to win Galway United's first senior trophy in 25 years.
I feel like I've gained so much in the past couple of months with Galway United, the people I've had around me, the support from the girls, the staff and the management have been incredible from day one.
WATCH FULL INTERVIEW BELOW
All at Galway United would like to thank Gemma for her efforts and professionalism during her time with United and we wish her the very best of luck in the future.
Ádh mór, Gemma!