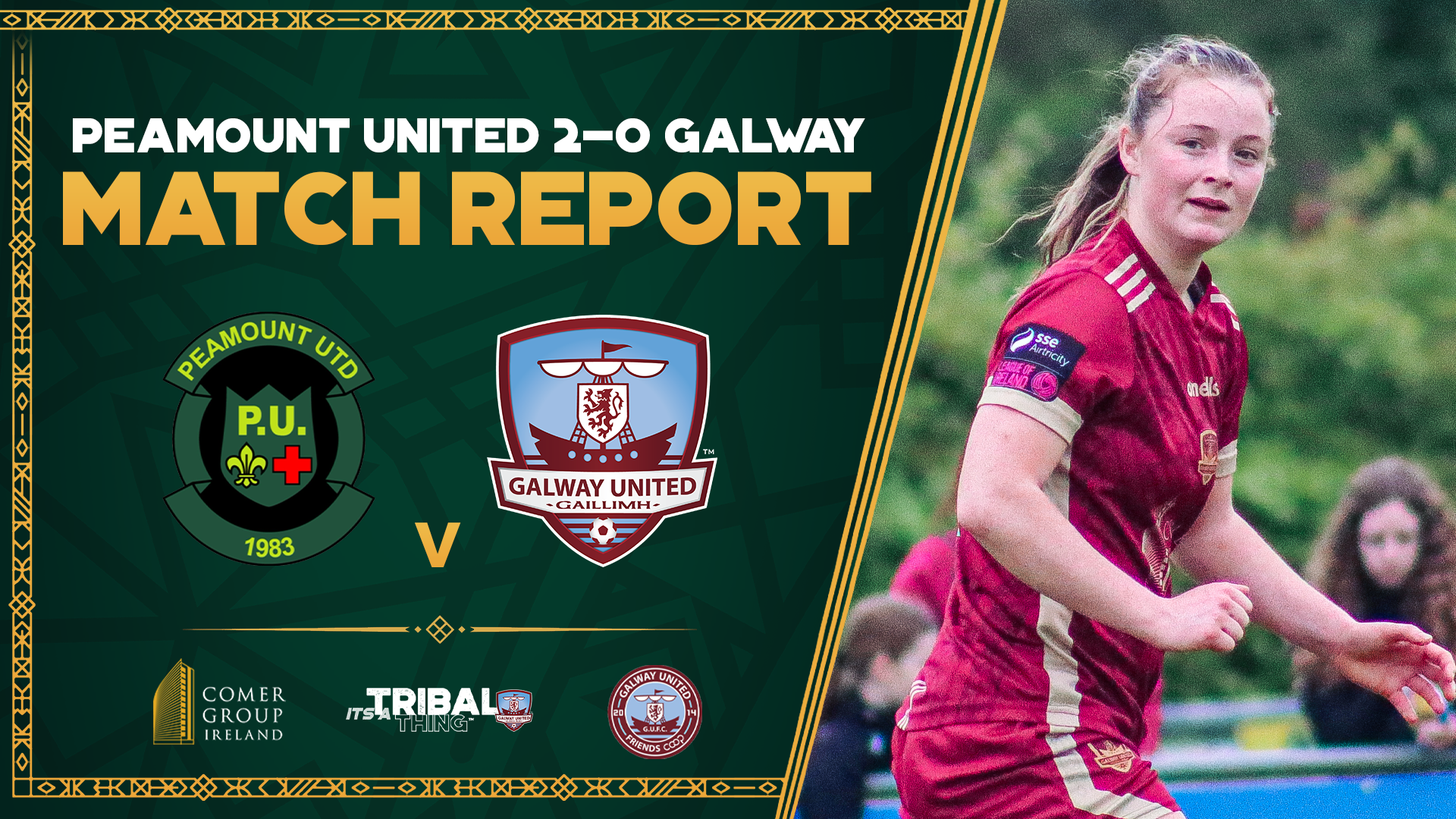 MATCH REPORT: Peamount United 2-0 Galway United (Women's Premier Division)
Match Report: Peamount United 2-0 Galway United (Wowen's Premier Division)
Galway United suffered defeat in PRL Park after a spirited display against Peamount United. Below your United starting XI followed by a breakdown of events on the evening.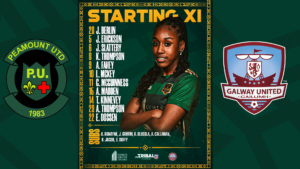 1′ UNITED GET US UNDERWAY IN PRL PARK
United start the game on the front foot keeping the ball for a period at the beginning of the game
5′ PEAMOUNT WITH THE FIRST CHANCE
The first chance of the game drops to Peamount United, as they strike towards goal but Jessica Berlin gets down low and saves it well.
21′ BOTH TEAM STILL TRY TO FIND THEIR FEET AS UNITED CREATE CHANCES
The game hasn't created many chances thus far, but United are threaten after an even opening period. Finding luck particularly through Lynsey McKey, Aoife Thompson and Anna Fahey who strikes from the edge of the box but Niamh Reid-Burke saves to keep it even.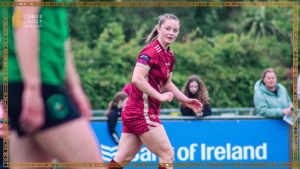 Pictured: Aoife Thompson during today's game against Peamount United – Photo by Stephen Naughton
32′ UNITED PILING ON THE PRESSURE
Aoife Thompson again playing well, runs through on goal and almost scores from a tight angle as she hits the side netting. Just a mere moment later, Anna Fahey again pops up and fires a shot forcing Niamh Reid-Burke into another save.
44′ PEAMOUNT SCORE RIGHT BEFORE THE BREAK
Sadbh Doyle scores for Peamount with a minute left in the first half. A cross is played into the box, which flicks off Kate Mooney and former Galway WFC player Sadbh Doyle slots it in the back of the United net right before the break.

The Peas go into the break one to the good, with United having long spells of pressure throughout the first 45 minutes. There's a big second half ahead at PLR Park.

45′ SECOND HALF BEINGS AT PLR PARK
We get underway here as there's a big second half ahead for United.
52′ END TO END
Spells of pressure for both teams in the opening ten minutes after the break as Peamount stand firm after waves of United possession. Anna Fahey has strike from outside the box, it's blocked again as the Peas move forward.
56′ PEAMOUNT DOUBLE THEIR LEAD
Sadbh Doyle strikes again as she doubles Peamount's lead, a corner swung in and flicked on, sees Doyle free at the back post and hits it into the Tribeswomen's net.

62′ UNITED HIT THE CROSSBAR!
The ball bounces around the box and in the middle of the chaos, Rola Olusola strikes a venomous shot which rattles the Peamount crossbar. United come extremely close to getting one back.

73′ JESSICA BERLIN TESTED FROM RANGE
Peamount have a strike from distance which Jessica Berlin saves by tipping it over the crossbar.
88′ UNITED DEBUT FOR EMMA DUFFY
Big moment for Emma Duffy as she makes her debut for Galway United.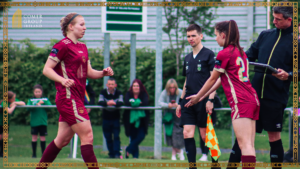 Pictured: Emma Duffy replaces Jamie Erickson – Picture by Stephen Naughton
90′ LAST MINUTE CHANCE FOR UNITED
Gemma McGuinness runs down the left wing before cutting inside and curls an effort just over the crossbar before the referee calls for full time.

90′ FULL TIME IN PLR PARK
After 90 minutes, Peamount United come away the victors as United put in a spirited display, creating many chances and spells of pressure throughout the game.
Next up for our Senior Women's side is Shamrock Rovers on 27th May, 5:30PM at Tallaght Stadium, Dublin.