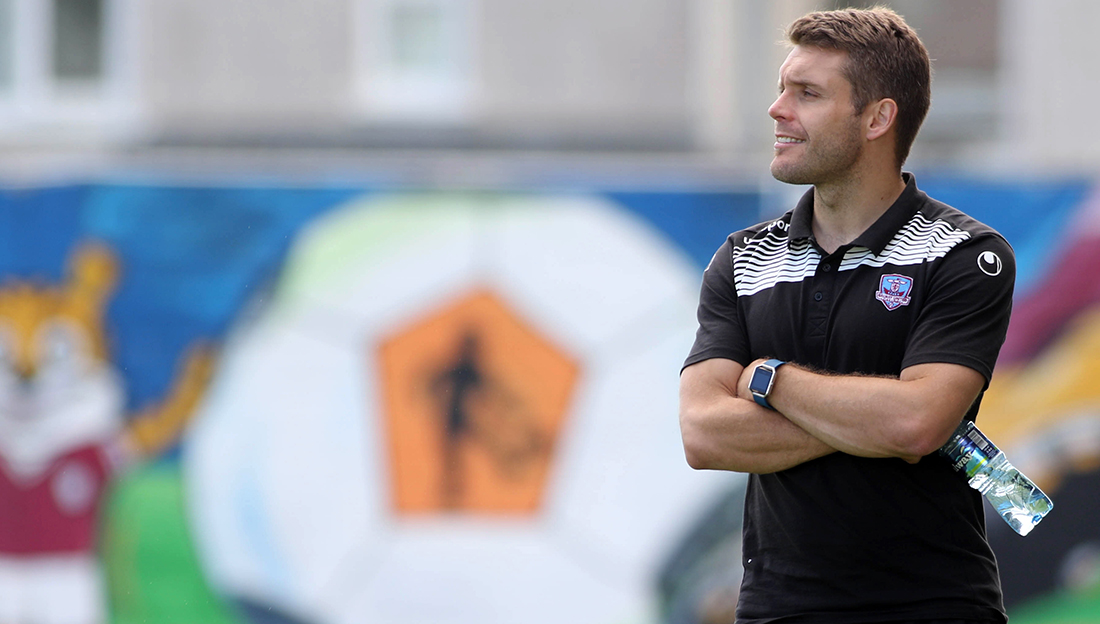 Murphy finalises under-17 squad for 2018
Galway United under-17 manager Alan Murphy has concluded his squad ahead of Sunday's league opener against UCD at the UCD Bowl. Kick-off is at 2.00pm in Dublin.
Last season, United reached the semi-final of the under-17 Play-off, losing on penalties to eventual winners Cork City.
Murphy has retained six of last years squad before adding players from Martin Devlin's under-15 squad and making a number of new signings.
Speaking to www.galwayunitedfc.ie after concluding his squad, Murphy gave a summary on each member of his 20 man squad ahead of the 2018 under-17 season.
Sam O'Gorman returns for his second season at under-17 level and will be looking to establish himself as one of the top keepers in the competition following a great first season. He is joined in the squad this season by his brother Ben.
Liam Corcoran (GUFC UNDER-15s) has been a captain at every stage of his career to date and his leadership qualities will be vital to the squad this year. A committed and relentless defender who never loses the battle.
Ben Molloy (GUFC UNDER-15s) arrives as one of the success stories from our under-15 squad of last season. An uncanny ability to sense danger is complimented by the fact that Ben is one of the best tacklers in underage football.
Hakeem Ryan returns from the 2017 squad and has the ability to be one of the standout defensive players in the competition. A Rolls Royce footballer, whose passing ability makes him a weapon in transitioning from defence to attack. International recognition will eventually be a formality if Hakeem can build on last seasons progress.
Iarlaith O'Sullivan (Salthill Devon) was part of the extended squad in 2017 and now gets his chance to shine. A fantastic engine and ice cool character, coupled with his versatility to play mistake-free in a number of positions make Iarlaith a vital member of the squad.
In 2017, when Harry O'Gorman played well, we played well. Harry is an outstanding number 6 and a teak-tough operator who provides key cover to our defence. Our opponents will regularly set up to try and avoid the influence Harry exerts on games, which is testament to his importance to our group.
Dean Murphy also returns from the 2017 squad and will hope to leave an injury interrupted season behind him. Dean's eye for a pass is matched by outstanding running ability. If Dean can add some goals/assists to his game this season he will be one of the most complete midfielders in the division.
Adam Farrell (Shiven Rovers) is a product of the excellent work being done by Shiven Rovers and has amazed us with this work-rate and technical ability from day one and is ruthless in front of goal. We expect Adam to be one of the breakthrough names in under-17 football this season.
Ben O'Gorman (Mervue United) was part of our extended squad last season and we couldn't wait to get him into this years playing squad. Ben can mix man-marking roles with an innate ability to pick a pass. Like brother Sam, his commitment and attitude make him a manager's dream.
Donal Higgins was our young player of the year in 2017 despite only playing the second half of the season. There is no limit to what Donal can achieve and his performances last year earned rave reviews across the country. We expect Donal to light up the entire competition this year with his mazy dribbles, sensational attacking play and outrageous goals and assists. International honours are beckoning if Donal continues his meteoric progression.
Aidan Halloran returns from 2017 and his pace, physique and scoring ability coupled with his experience of leading the line last year will make him a massive threat to every defence we meet. Aido is a mobile centre forward who may well be capable of moving up the underage grades very quickly.
Colin Kelly (Mervue United) arrives as the key man from the excellent Mervue under-16 side of 2017. Colin's technical ability and dead ball prowess are unparalleled in Connacht football and probably farther afield. Colin is finding peak form and fitness at exactly the right time and is going to announce his arrival to elite football very quickly. We expect a double-figure goal haul in 2018 and that the name Colin Kelly will be on a lot of people's lips.
Ian Casserly (GUFC UNDER-15s) arrives from our under-15 squad following star underage performances for Renmore and various Galway representative sides across various codes in recent years. A fantastic athlete and a true defender. Ian is a wise head despite his age and a great lieutenant on the pitch for management, as his decision making and defensive positioning are such key assets.
Jack O'Neill (Colga FC) arrives from Colga FC which has quickly become a hotbed of underage football in Galway. Jack's recent transition from midfield to centre half has been seamless and he combines a fine footballing brain with a massive physical presence. We are very excited to see where Jacks progression will take him now that he has entered an elite environment and feel we may be just scratching the surface here.
Dean Fadden (Manulla FC) arrives from Manulla FC in Mayo and follows in the footsteps of Liam Og Horkan who starred for us last year. Dean has unique, off the cuff attacking talents and in pre-season has been a regular goalscorer. Dean has shown some great leadership qualities and has already established himself as an integral part of the squad.
Oleg Vysochan (Granville Rangers) arrived from Granville Rangers in Limerick and brought an instant X factor to the group. Oleg comes alive around the penalty box and has that truly special talent of seeming to have more time on the ball than everyone else. Oleg is much more than just a goalscorer and is in the Teddy Sheringham of old mould in that he assists lots of goals too.
Eoin McSweeney (GUFC UNDER-15s) is a left footed player but has the ability to play on either wing effectively. Eoin arrives from our under-15 squad from last season and was one of the first players we signed as we feel he can light up the grade over the coming seasons. Eoin's free kicks are a lethal weapon but his ability to beat a man may be an even better asset.
Dara Costello (GUFC UNDER-15s) hails from Limerick and joins from our under-15 squad from last year where he played in a host of positions. Dara is still only 15 but his physicality and direct running style have been a revelation to date and have gained him admirers both here and across the channel. We expect Dara to play a central role in the upcoming season and full backs across the country don't know what is about to hit them. It's frightening to think of what level Dara may progress to by the time he reaches 17!
Charlie Concannon (GUFC UNDER-15s) has been one of the biggest names in underage football in Galway over recent years and starred in the Kennedy cup on two occasions with an array of goals and top performances. Charlie has magical feet and can change a game in an instant. He has already been seen to devastating effect in pre-season and his ability to play as an out-and-out winger as well as a front man makes him a crucial part of our squad.
Cian O'Brien (FAIRVIEW RANGERS) arrives from the famed Fairview Rangers club in Limerick and continues their fine record of producing League of Ireland players. Cian's kicking and distribution are a key feature of his game and make him the perfect modern goalkeeper. We are confident Cian and Sam will give us the same headaches in choosing a number 1 that we had in 2017.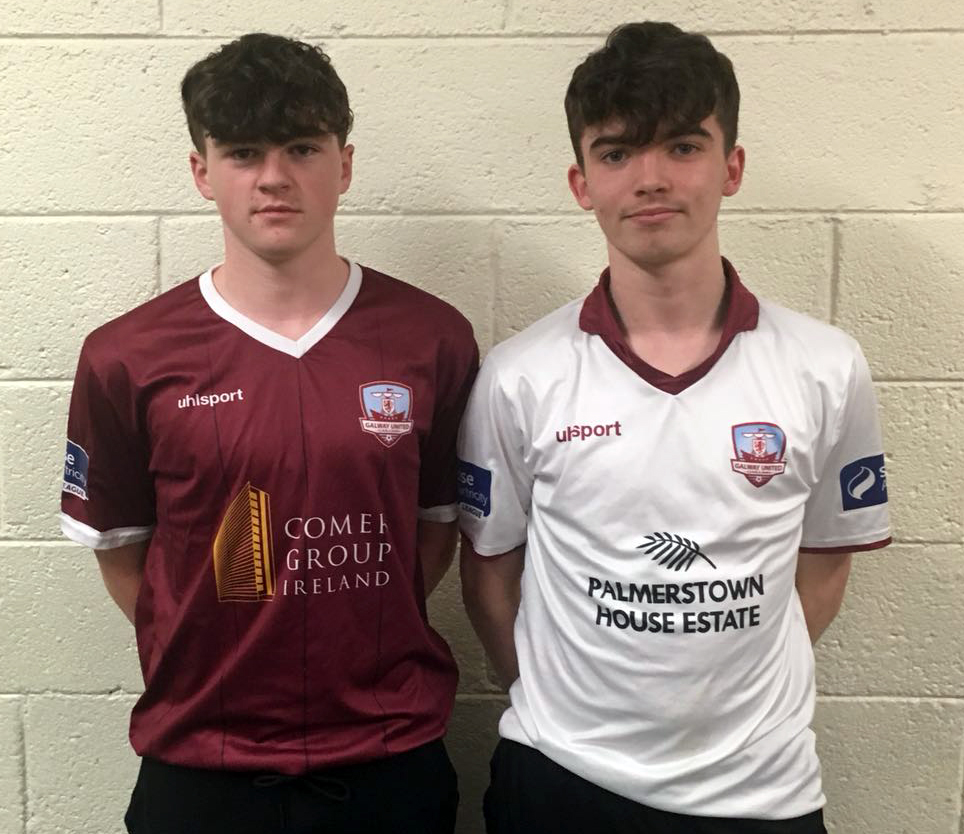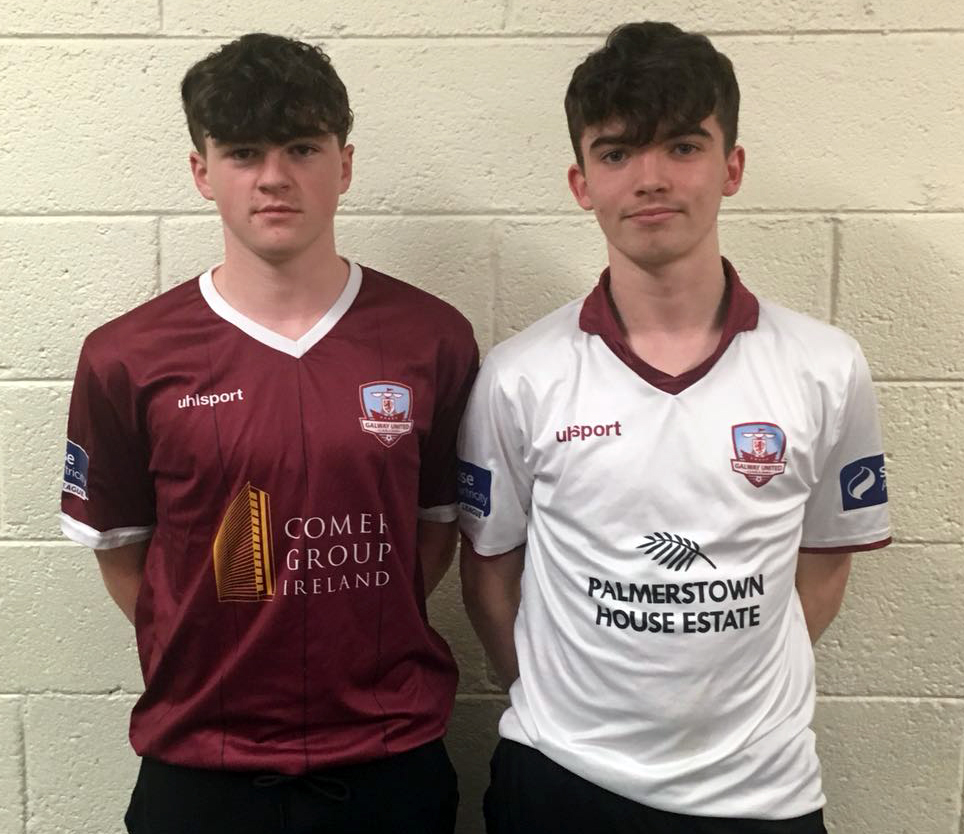 Ben Molloy and Ben O'Gorman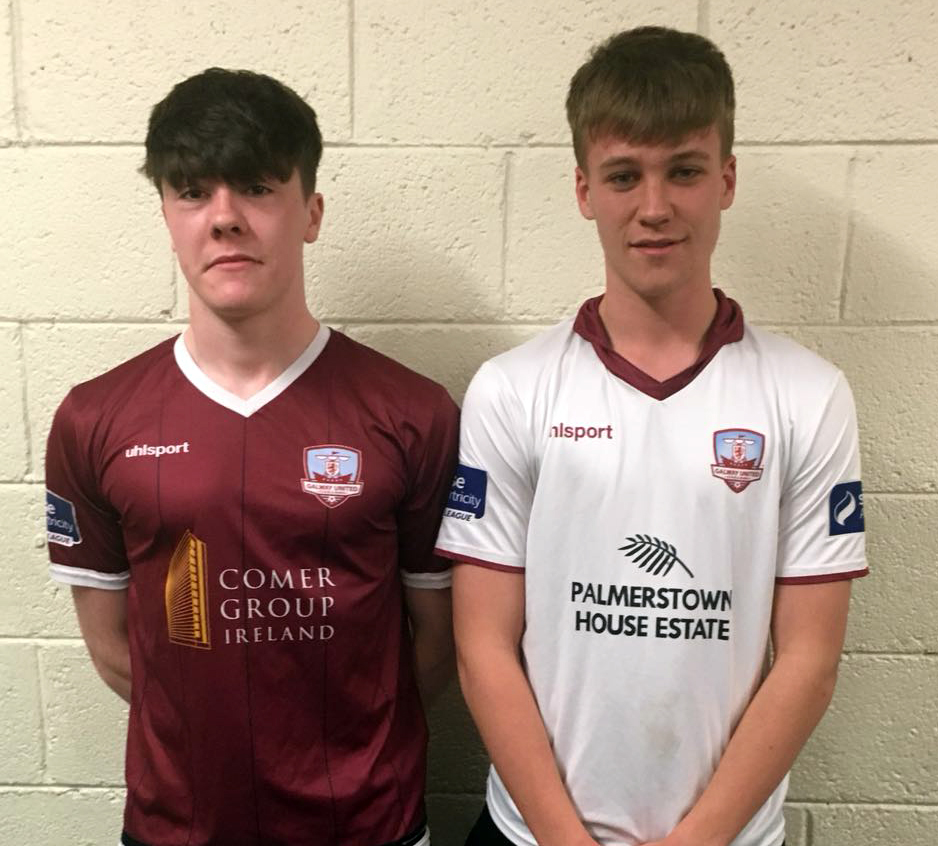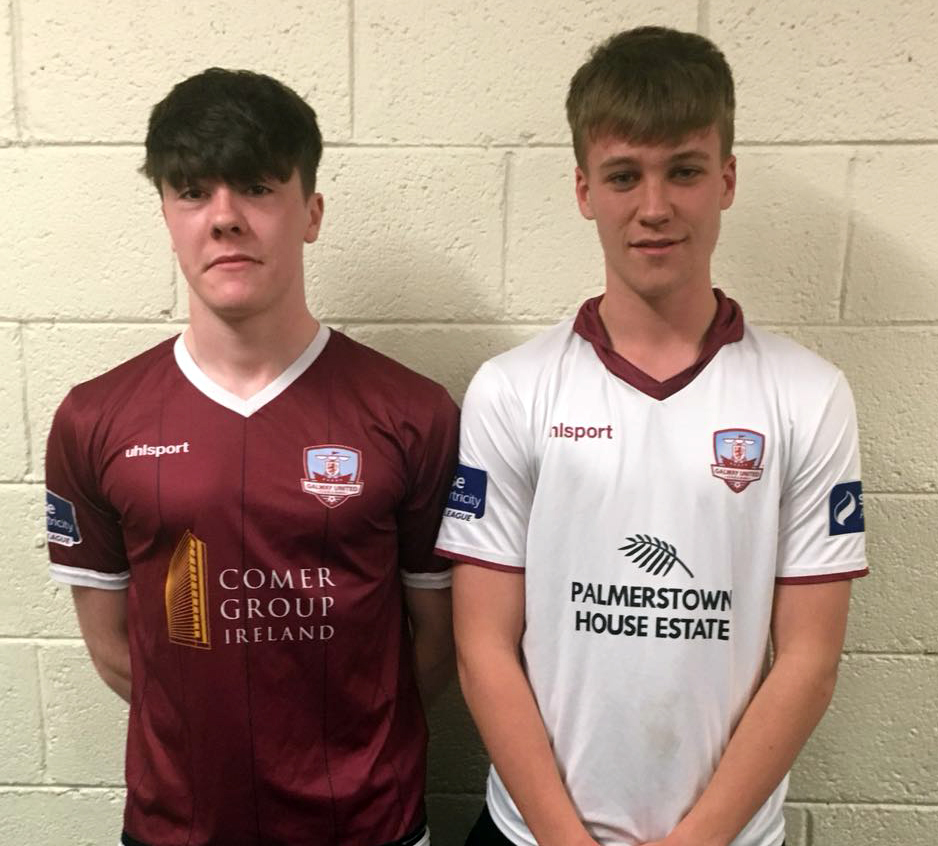 Dean Fadden and Jack O'Neill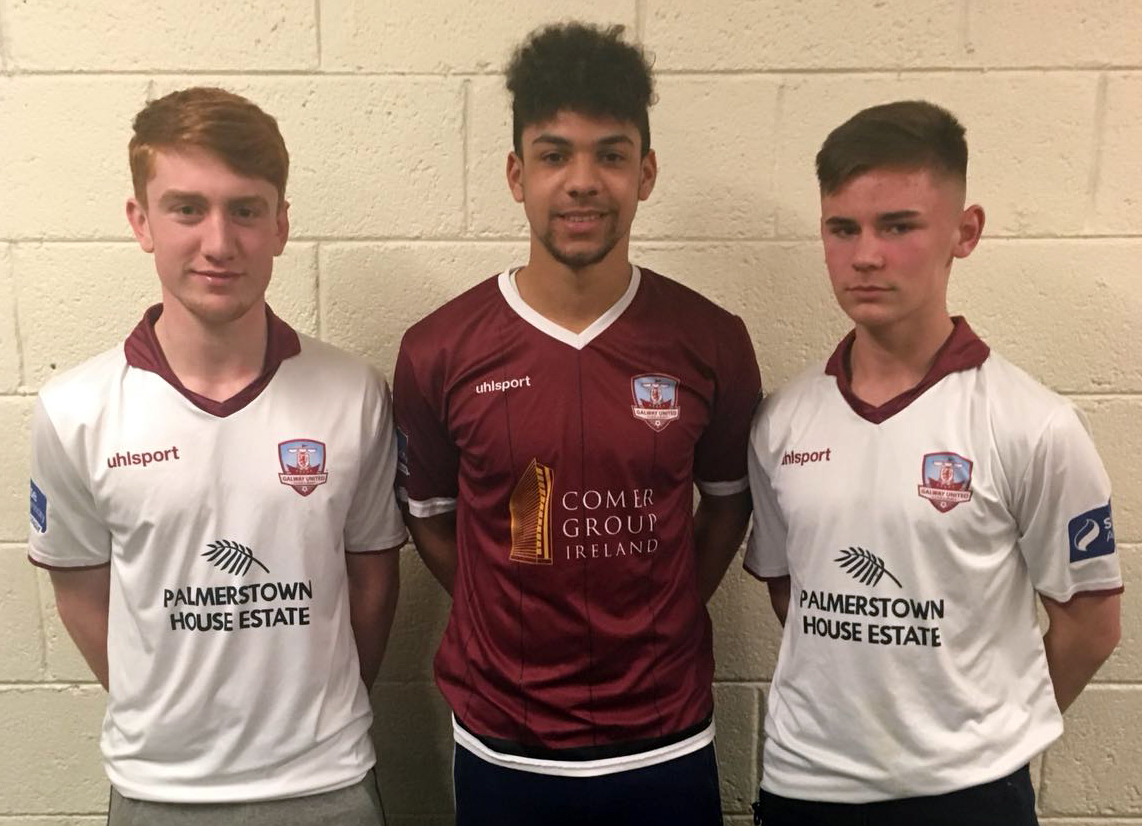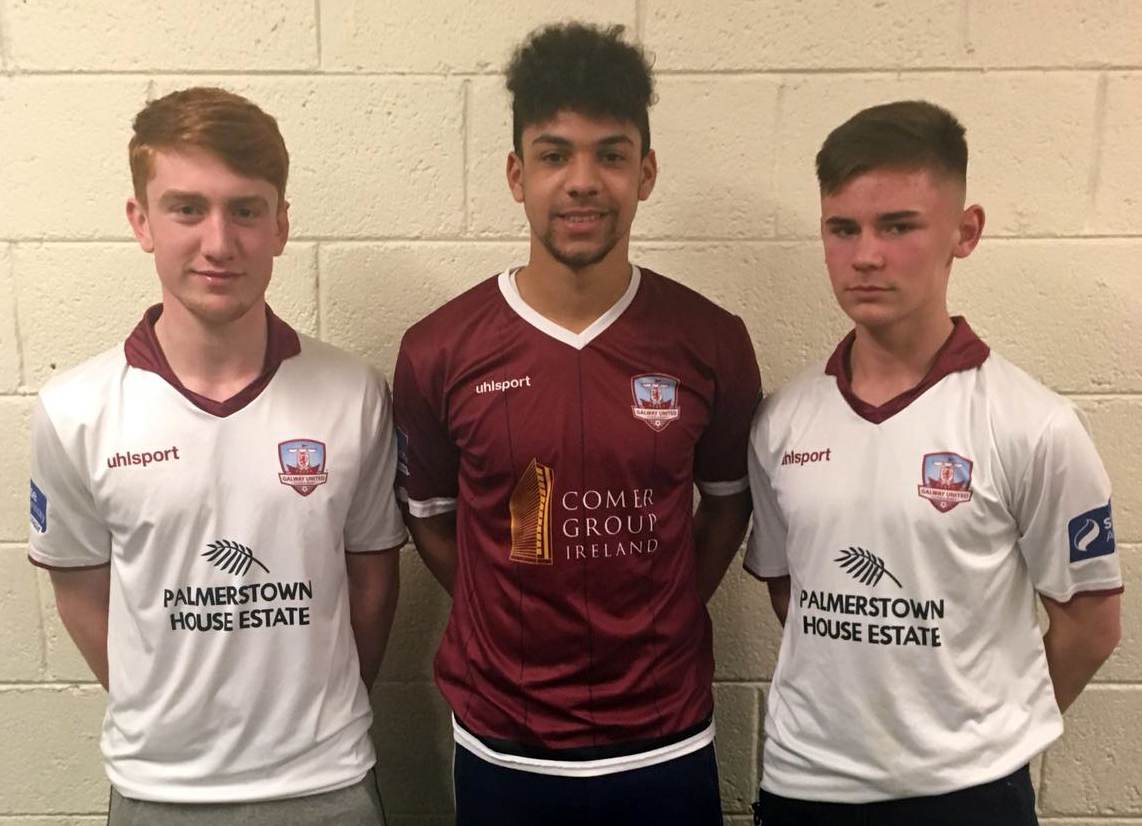 Harry O'Gorman, Hakeem Ryan and Dean Murphy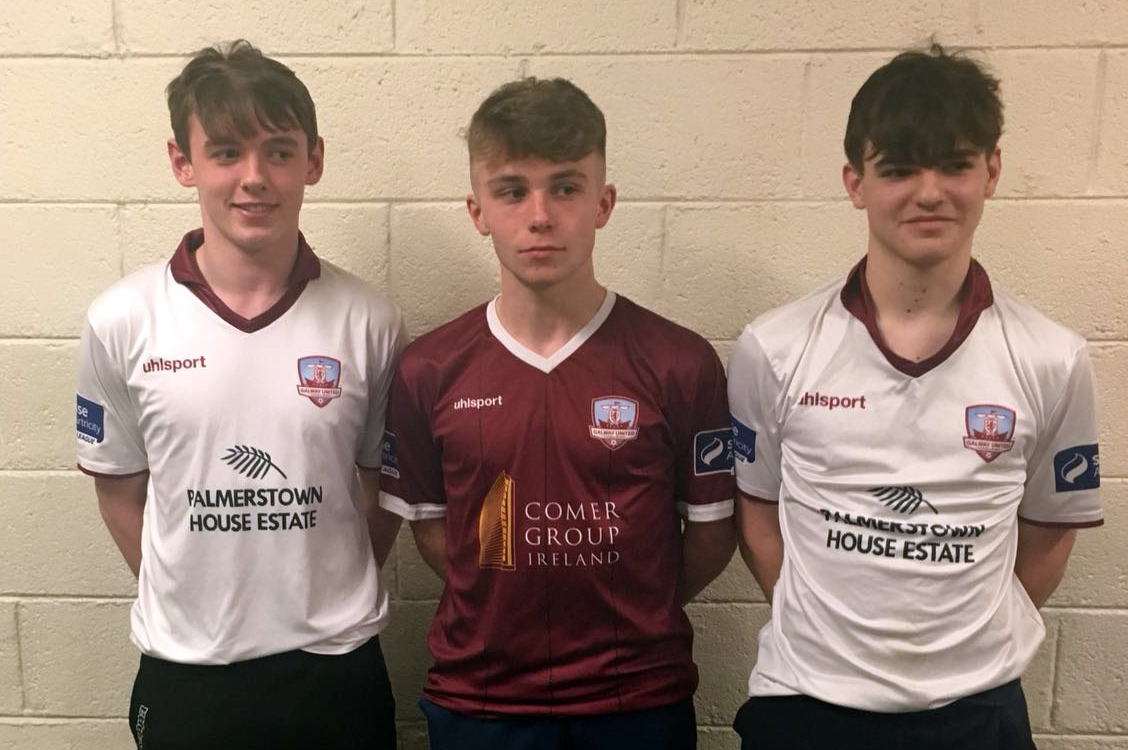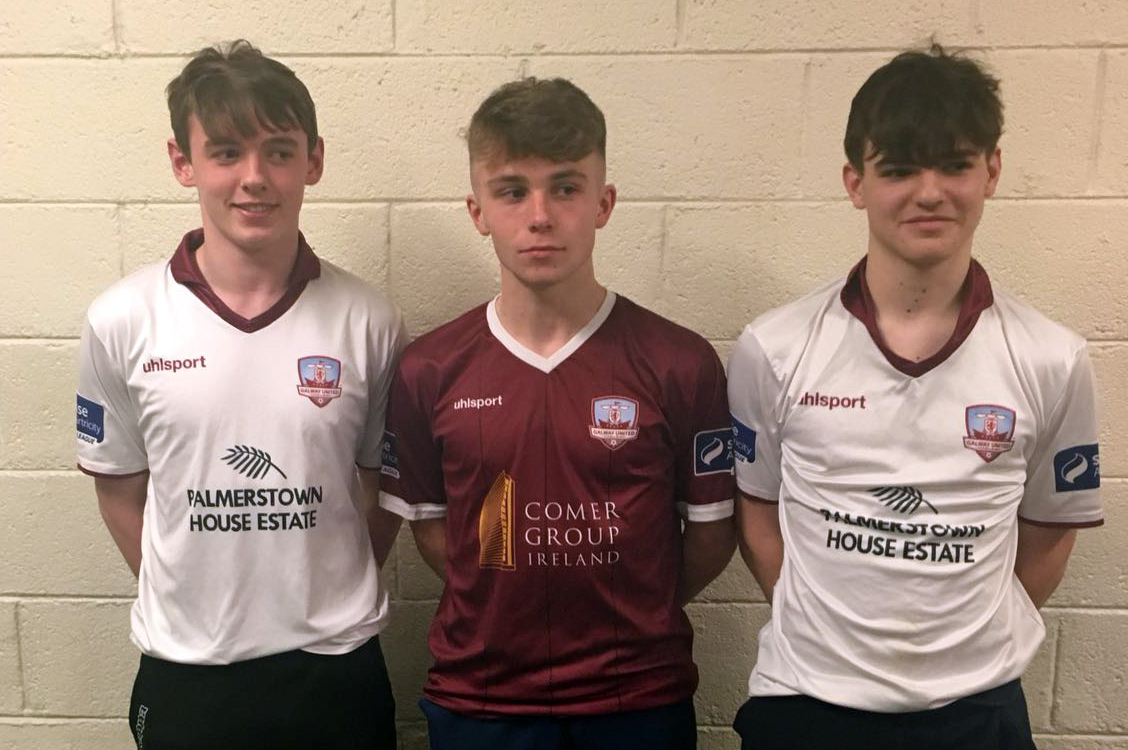 Iarlaith O'Sullivan, Ian Casserly and Eoin McSweeney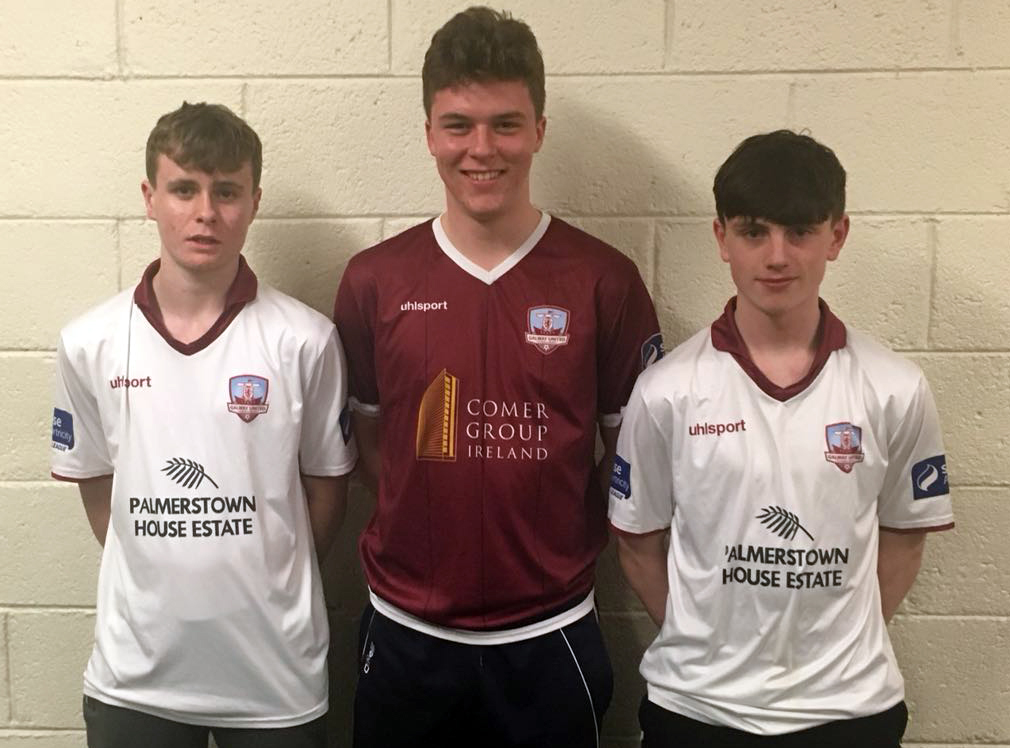 Liam Corcoran, Aidan Halloran and Adam Farrell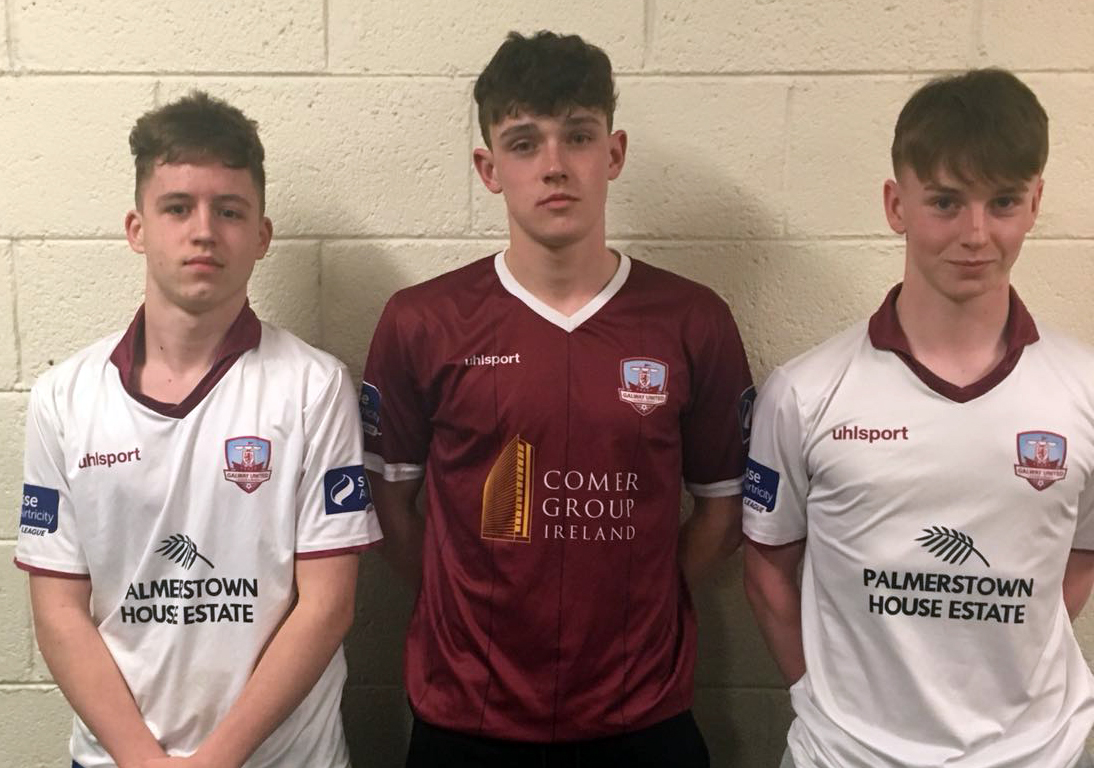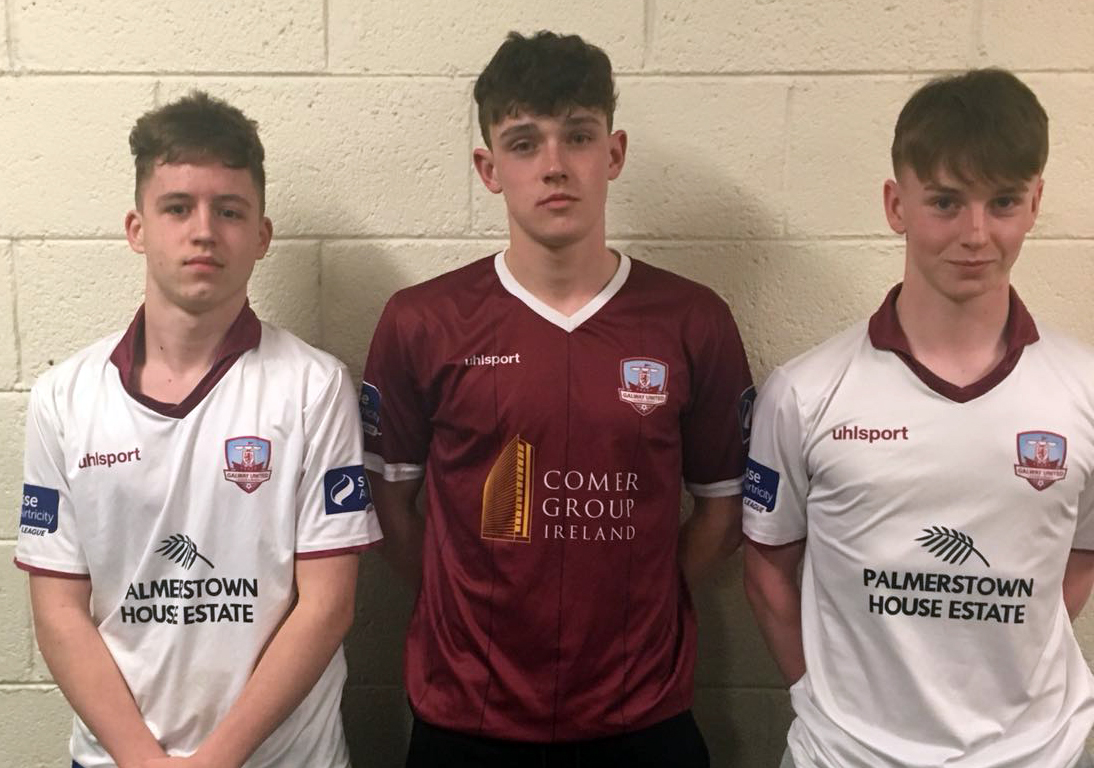 Oleg Vysochan, Dara Costelloe and Charlie Concannon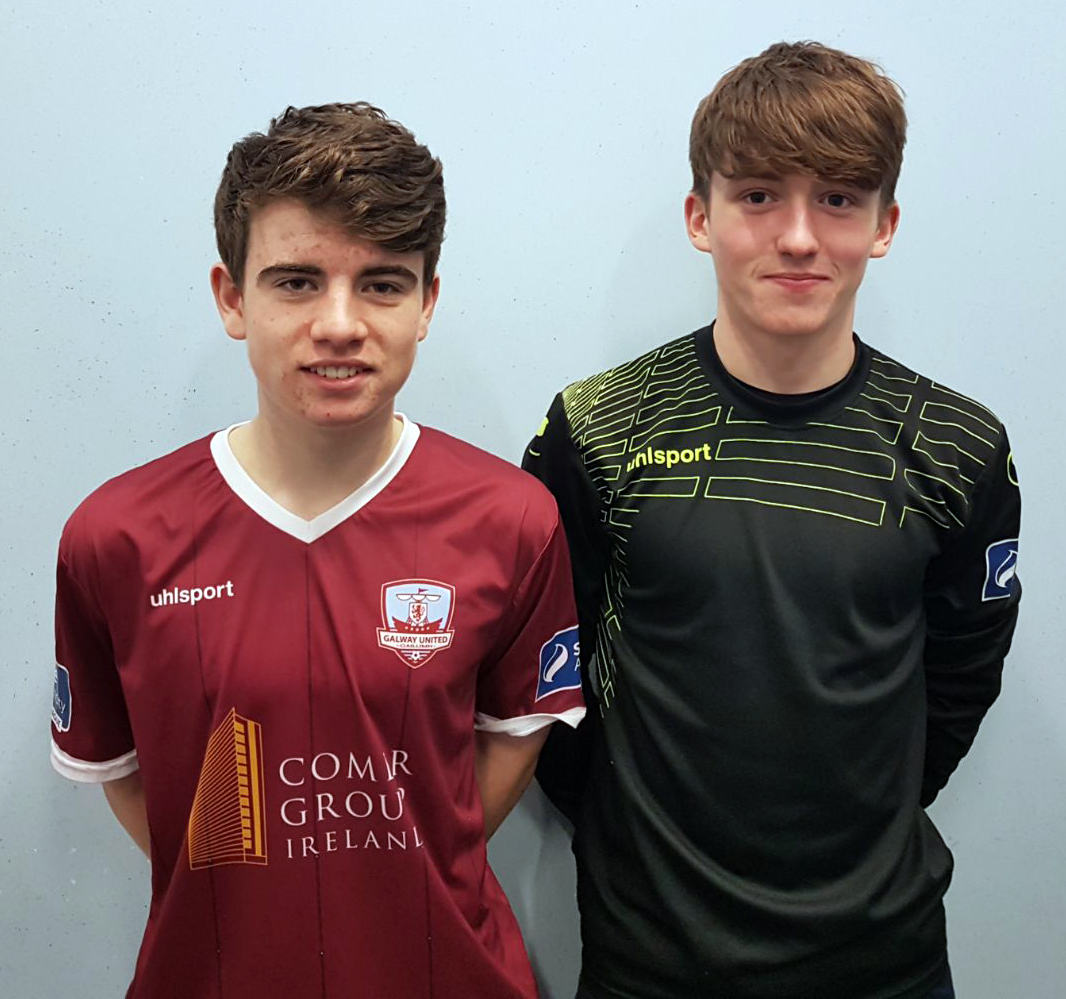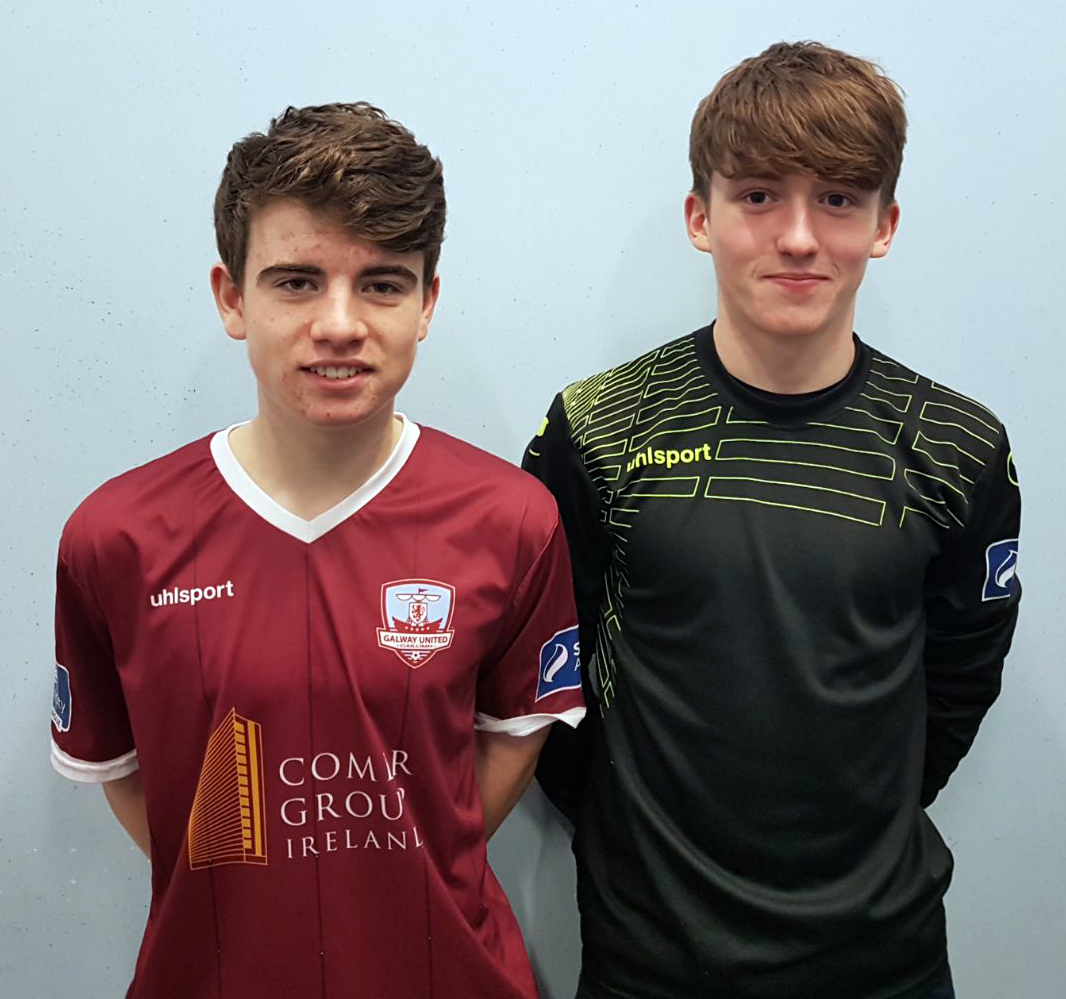 Colin Kelly and Sam O'Gorman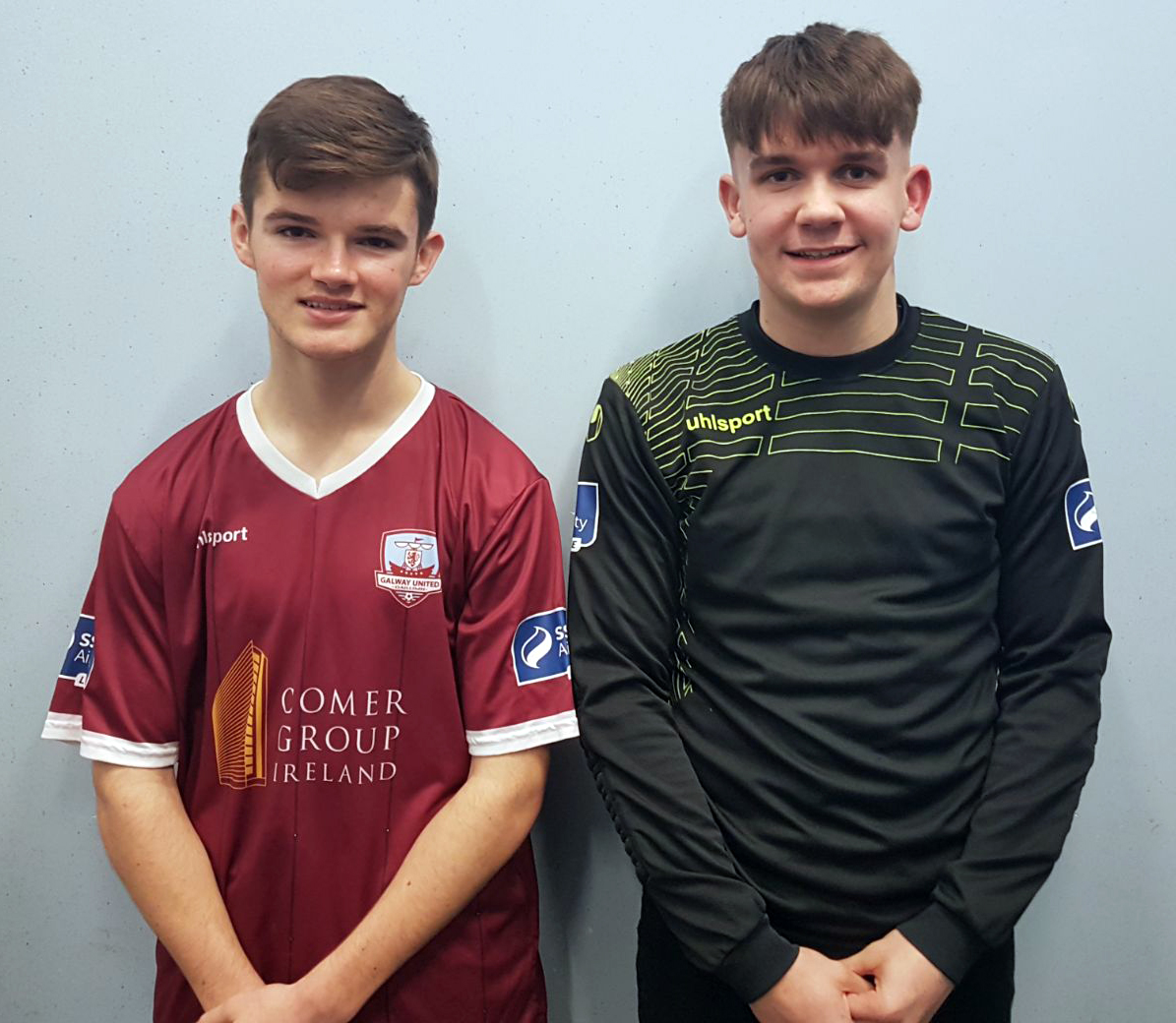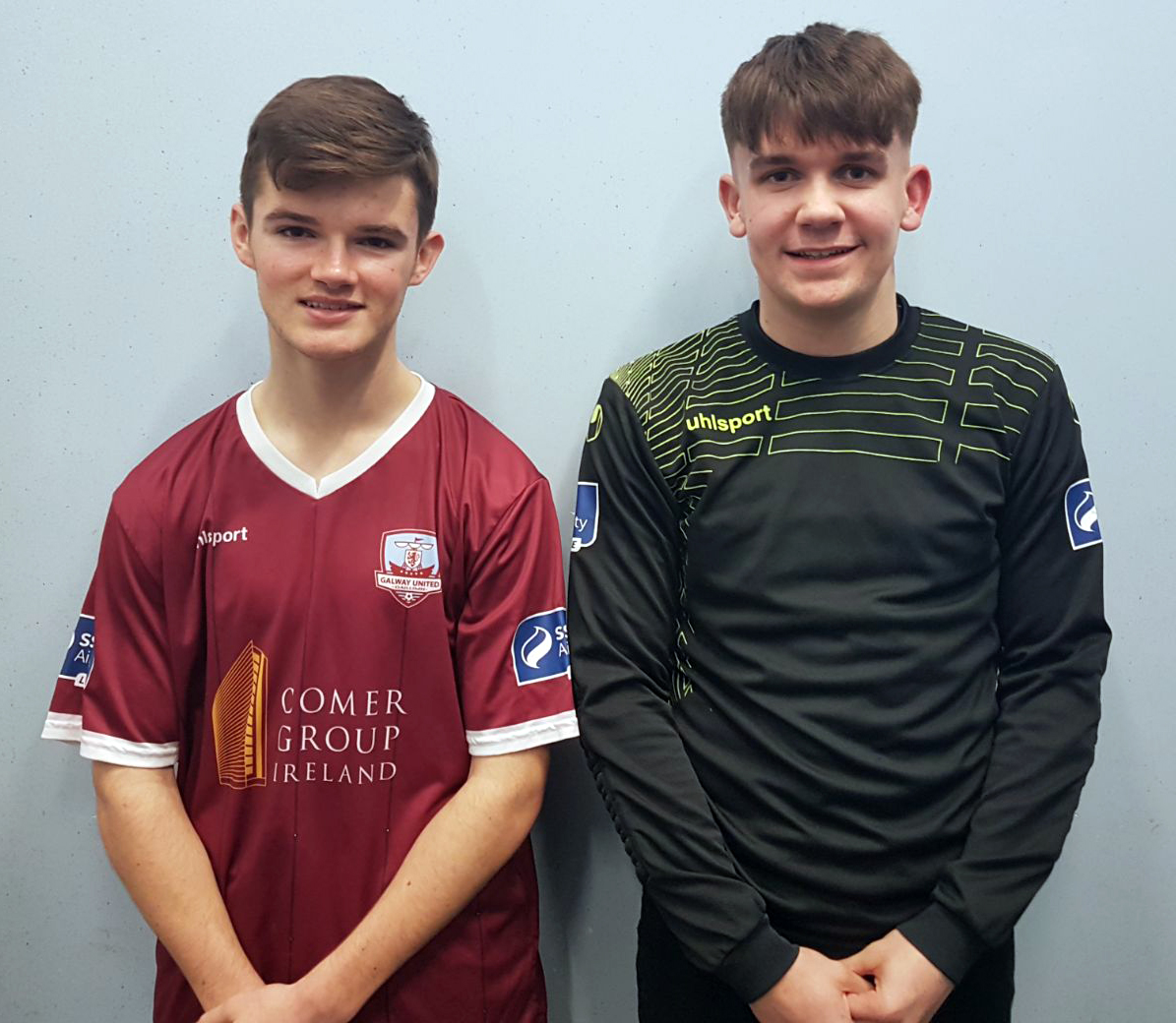 Donal Higgins and Cian O'Brien