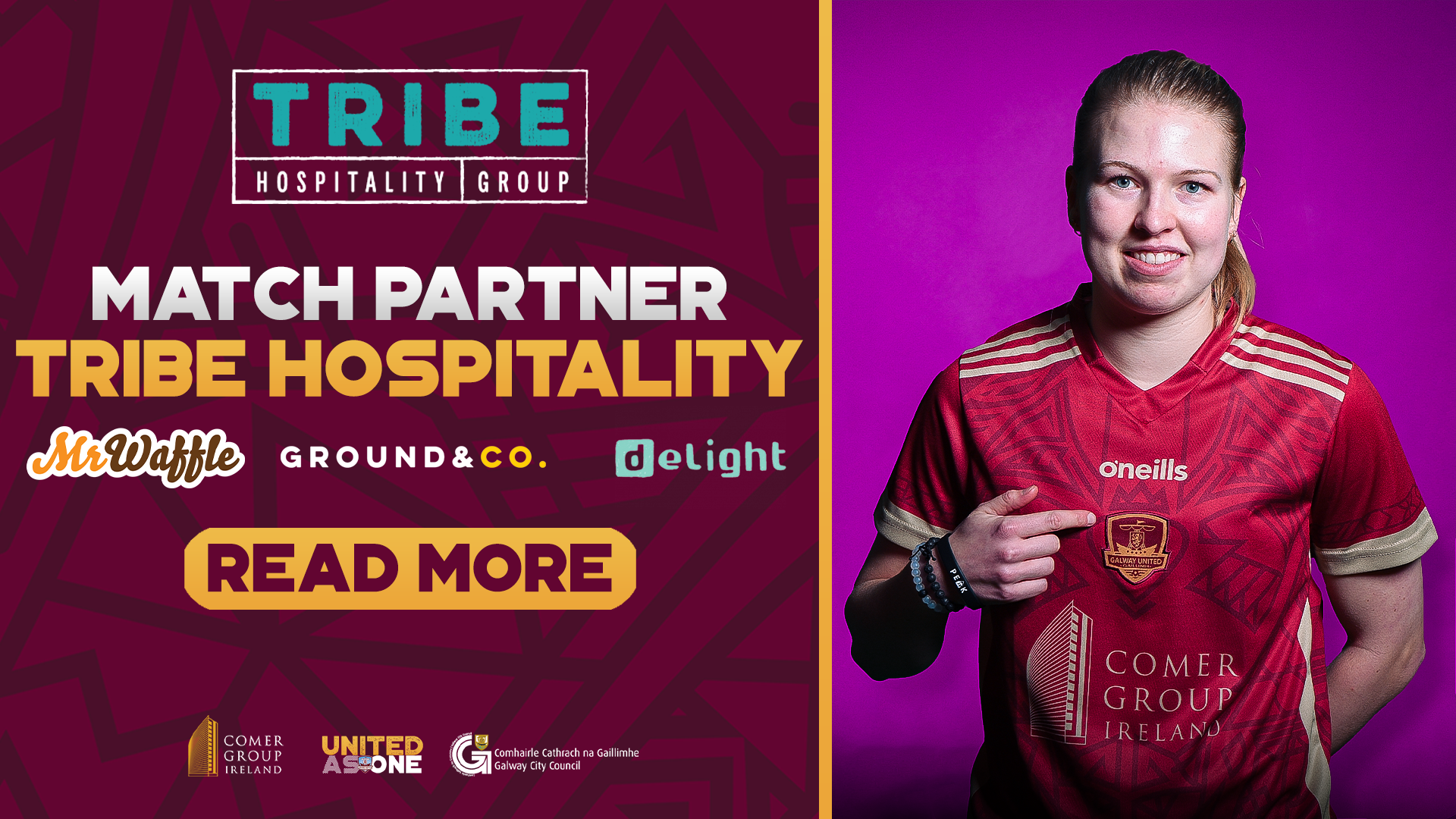 Tribe Hospitality Join as Matchday Partners
Galway United are thrilled to partner with Tribe Hospitality ahead of game vs Cork City
Tribe Hospitality are Galway's largest indigenous hospitality group.
Tribe are proud to employ over 100 staff throughout seven locations. It all began in 2010 with the opening of Mr. Waffle, their flagship store along Newcastle Road. Tribe have been great supporters of United through the years and particularly for the newly formed Women's side, showing their support to Jamie Erickson ahead of the final at Mr.Waffle, Newcastle, pictured below.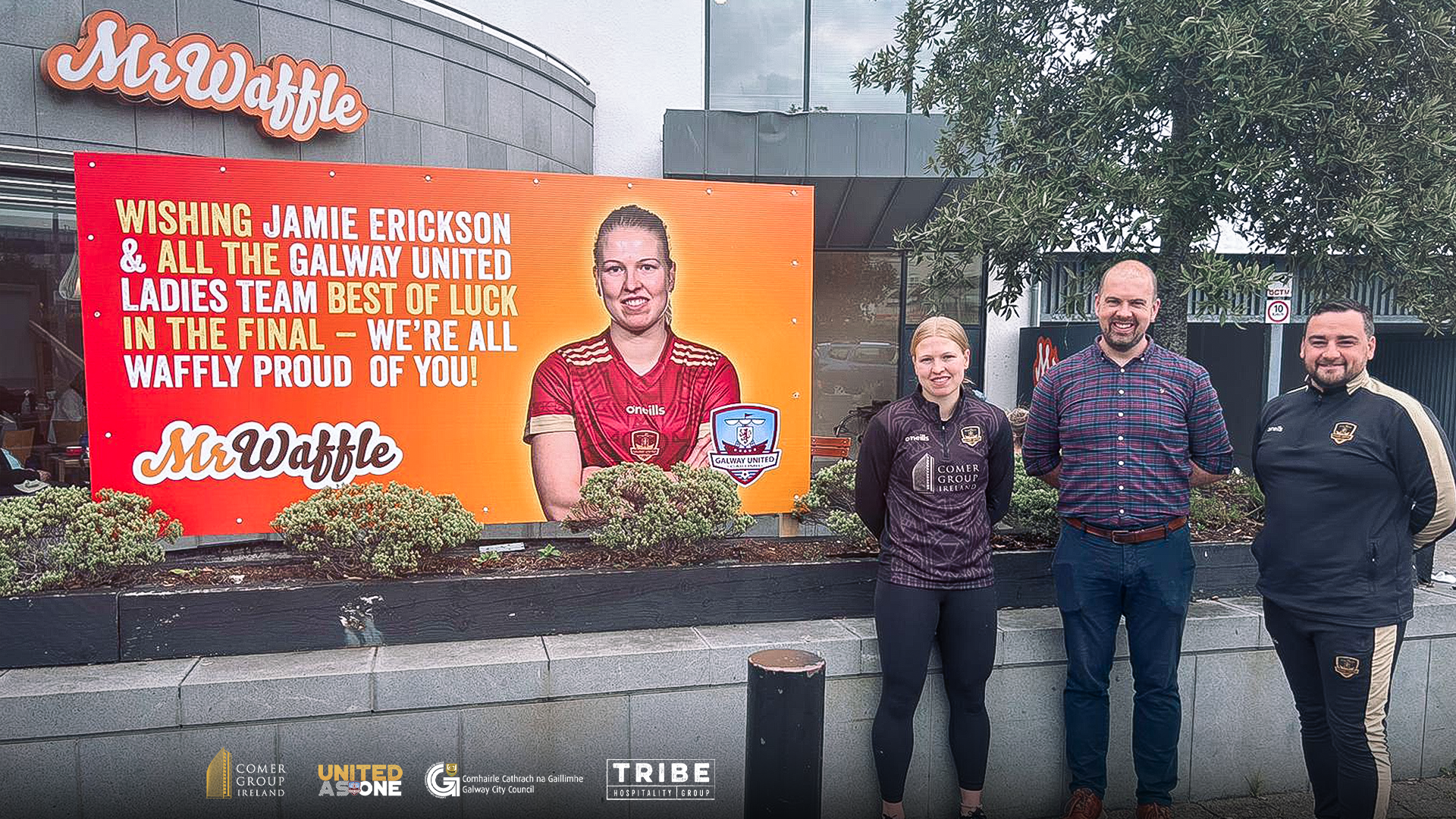 Then in December 2017, the company purchased Arabica in Salthill and re branded, redesigned and created Ground & Co, who you may recognise from Eamonn Deacy Park, as in collaboration with Tribe Hospitality we have a brand new scoreboard in the stadium, pictured below, design with full Tribe Hospitality branding, so a huge shout out Tribe for their help on that, hopefully lots of goals will be notched up on it throughout the season!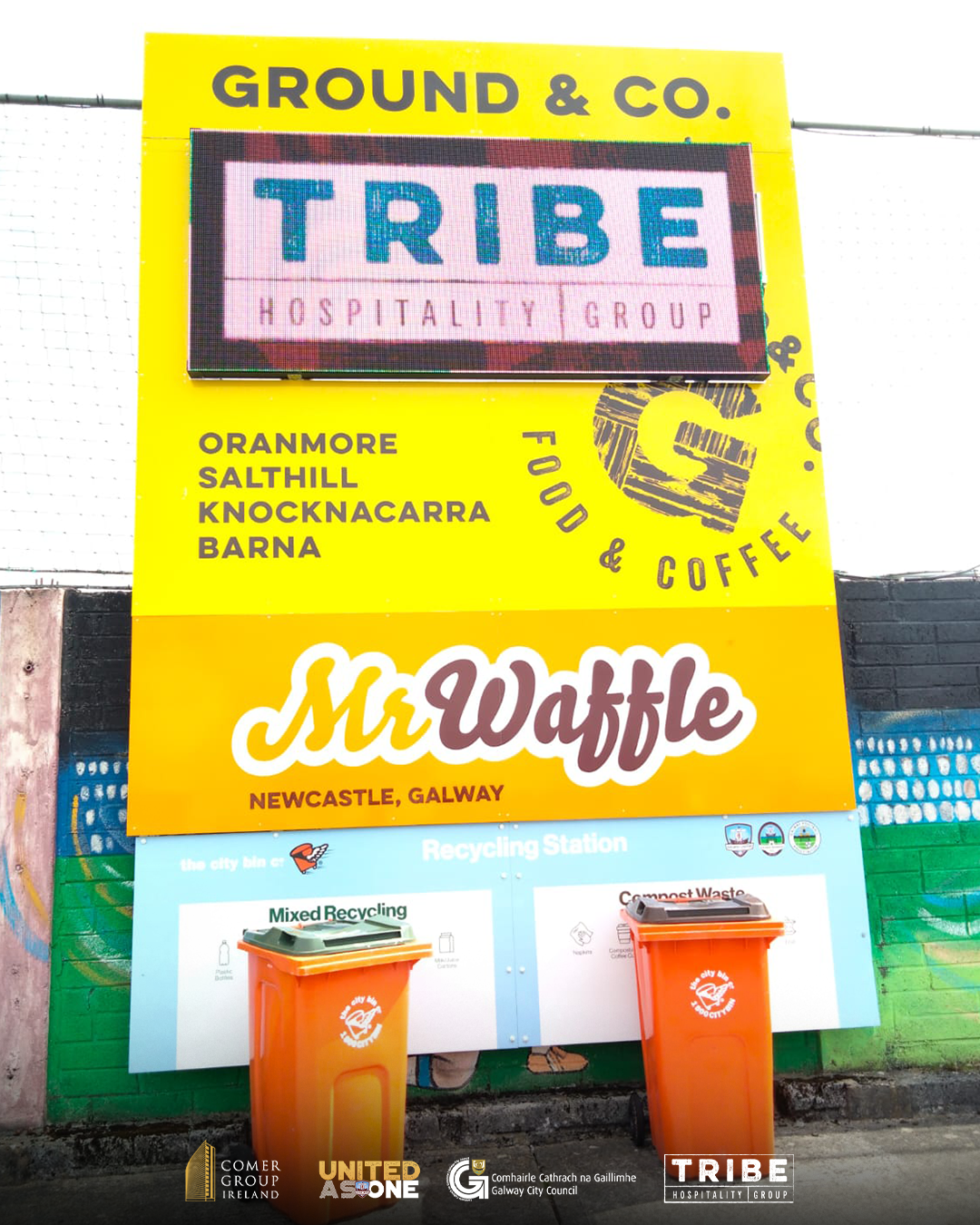 The success of both stores enabled Tribe Hospitality Group to add Baby Ground & Co, Saol Café, Delight Renmore and NUIG, and the Galway Plate to their portfolio. Tribe also have a catering division supplying corporate catering throughout the city. We'd highly recommend visiting any of the Tribe Hospitality locations, whether it's Mr.Waffle Newcastle, Ground & Co Salthill, Delight or any of the many other locations around Galway, such as Ground and Co. Knocknacarra, pictured below.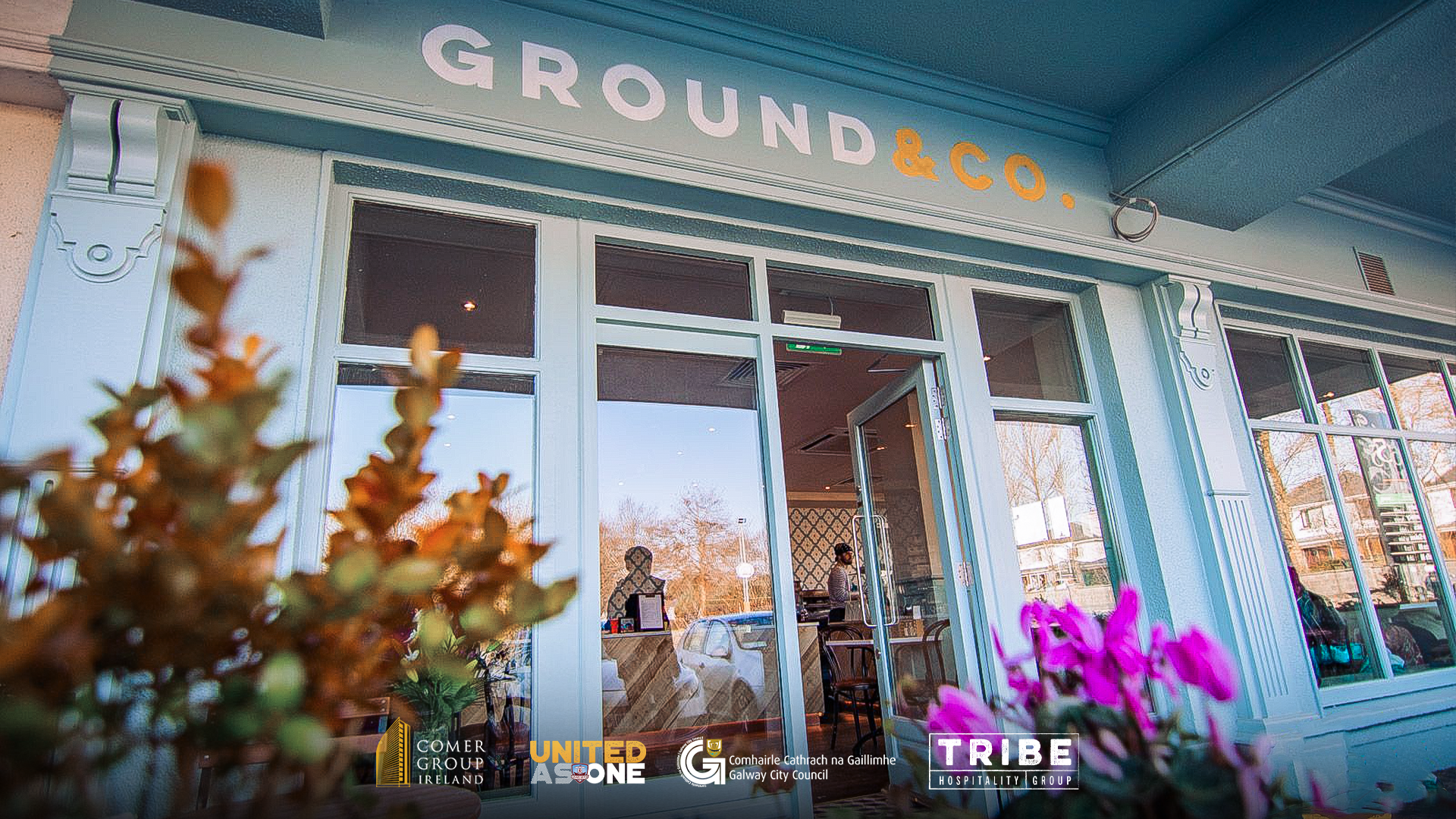 FOR MORE INFORMATION VISIT THE BELOW
Website: https://tribehospitality.ie/
Instagram: https://www.instagram.com/tribehospitalitygroup/
Twitter: https://twitter.com/TribeGalway
LinkedIn: https://www.linkedin.com/company/tribe-hospitality-group/
Email: hazel@tribehospitality.ie
If you are interested in a Matchday Partnership, email Marketing@galwayunitedfc.ie