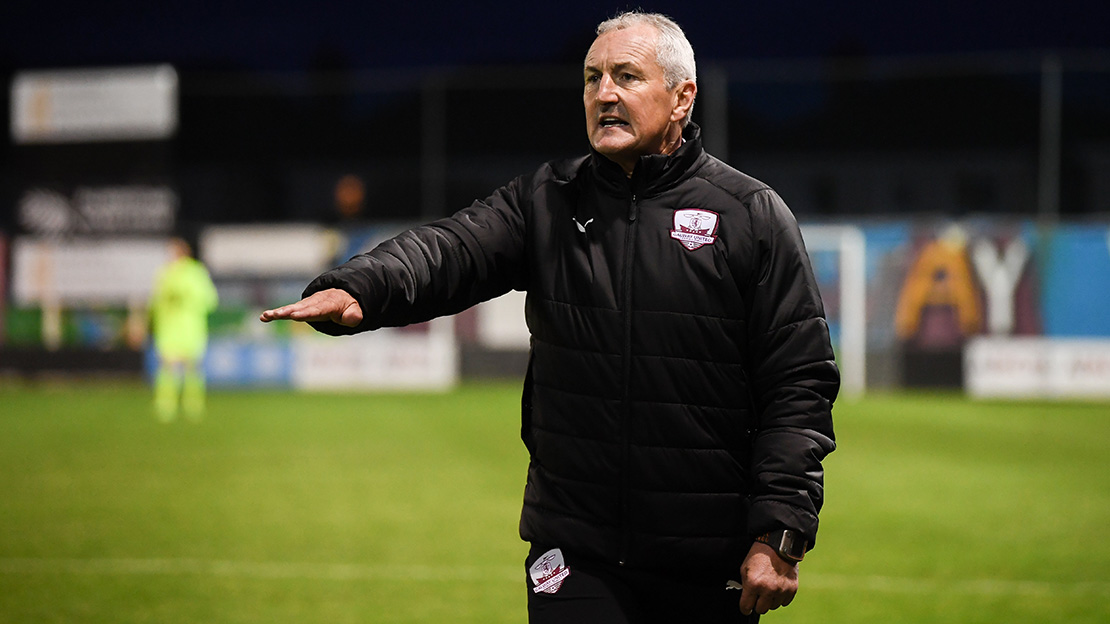 Caulfield on delayed start to 2021 season
John Caulfield spoke to www.galwayunitedfc.ie after it was confirmed that the start of the League of Ireland season has been pushed back after a surge in COVID-19 cases throughout the country.
"The First Division season has been delayed until the 26th of March and while we were all looking forward to beginning pre-season training this week, due to the increase of COVID-19, the correct decision has been made to delay the season. We've subsequently had to alter our start to pre-season – now we'll be commencing training in early February.
"In the meantime, the players have been keeping themselves in good condition and they're itching to get back on the training ground. We understand the delay, and everyone wants a complete season, without any delays or disruption.
"It looks like the delayed start will push the end of the season into late October, but we're still waiting for official confirmation on that.
"We've been delighted with the recruitment thus far, it's possible that there will be a couple more additions to the squad in the coming weeks. We'll keep supporters informed on any new developments."
Players signed for 2021: Kevin Horgan, Conor O'Keefe, Christopher Horgan, Gary Boylan, Maurice Nugent, Killian Brouder, Mikey Place, Stephen Christopher, Ronan Manning, Caoilfhionn O'Dea, David Hurley, Shane Duggan, Carlton Ubaezuonu, Shane Doherty, Ruairi Keating, Mikie Rowe, Padraic Cunningham, Francely Lomboto, Colin Kelly, Wilson Waweru.