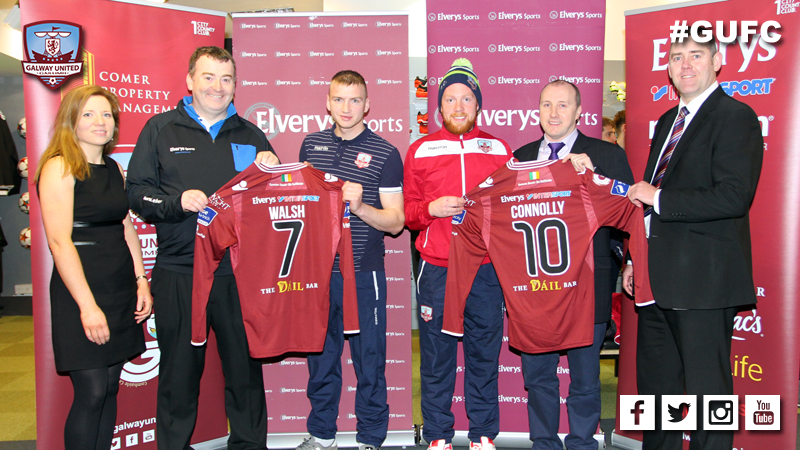 Elverys announced as Galway United's official Retail Partner
Galway United are delighted to announce Elverys Intersport as the clubs official Retail Partner.
Elverys will be the official distributor of Galway United merchandise in 2015 through their official website as well as the Elverys Store at Eamonn Deacy Park on matchnight's.
Anne-Marie Hanly, Senior Marketing Manager of Elverys Sports commented "We are delighted to be once again reunited with Galway United Football Club as their Official Retail Partner and one of the jersey sponsors. We intend to offer the Galway United club and supporters a range of benefits including a wider range of club merchandise in our store locally, online at elverys.ie and at the stadium on match days."
Season ticket holders will be able to avail of a 10% discount offer at all Elverys stores in Galway and we will have some exciting promotions to announce in conjunction with Elverys in the coming weeks.