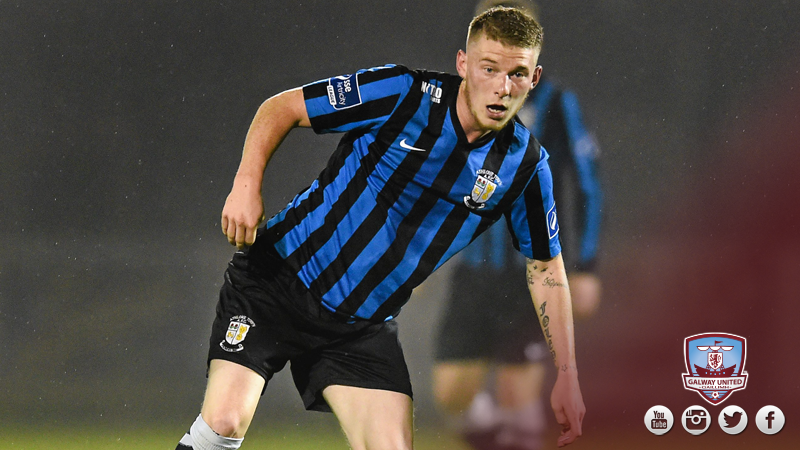 Eric Foley signs for United!
Galway United are delighted to announce the signing of Eric Foley.
The 26-year-old midfielder joins the Tribesmen from Athlone Town.
United boss Tommy Dunne saw Foley in action at the FIFPRO tournament, where the Dubliner was captain of the Republic of Ireland team.
Foley has been capped at under-16 and under-17 level for the Republic of Ireland. He spent three years at Celtic before returning to Ireland, where he had spells with Sporting Fingal, Shelbourne, Monaghan United, Drogheda United and most recently Athlone Town.
His most successful stint was on Boyneside with Drogheda United, where he won the EA Sports Cup and finished runner up to Sligo Rovers in the 2012 Premier Division. He was also an FAI Cup winner with Sporting Fingal.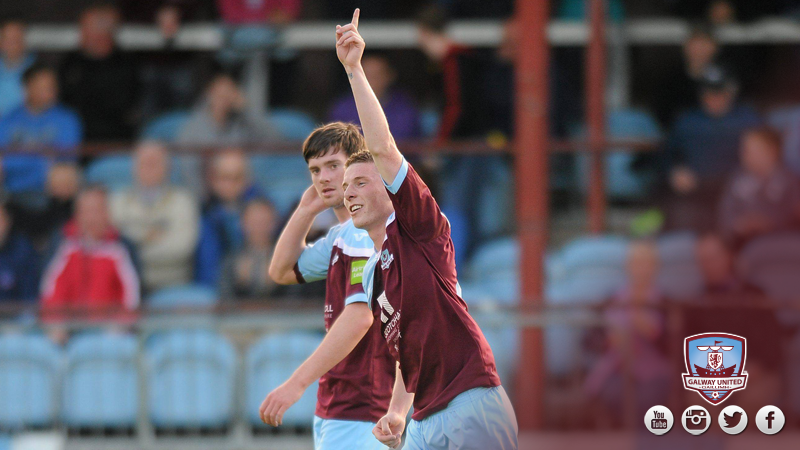 Shortly after putting pen to paper, Foley explained to www.galwayunitedfc.ie how the move materialised.
"I trained with Galway United a few weeks ago but at the time, we couldn't come to an agreement," he explained.
"When I went home without signing, I was honestly disappointed. Circumstances were different then and it didn't suit. It's very pleasing to get the deal finalised today.
Eric Foley: I feel like I'm in the best shape of my career right now and I'm in a good frame of mind also. I want to play as a box-to-box midfielder."
"I know the qualities that Ryan Connolly and John Sullivan will bring, I'm really looking forward to playing with players of that calibre and having a good year with Galway United.
"I would consider myself an experienced player, despite being only 26. I've played most of my career in the Premier Division and won some silverware, so hopefully I can bring certain qualities to the squad and help guide the younger players at the club."
Foley hopes to play his part in re-establishing Galway United as a solid Premier Division outfit.
"Hopefully Galway can get back to where they once were, when they had the likes of Stephen O'Donnell and Jay O'Shea in the team. I really feel the club can push on and that's why I've decided to join.
Eric Foley: I can only see good things for the club in the future and Eamonn Deacy Park is one of the finest grounds in the country to play in.
"Signing for Tommy Dunne was a no-brainer. He tried to sign me previously while I was at Monaghan United and he was Cork City manager, but I wanted to give Premier Division football a go with Monaghan. It was a big regret of mine and when I got the chance to play under Tommy again, I jumped at the opportunity. The fact that he went to Oslo to watch players showed his level of commitment and interest and I really can't wait to get started now."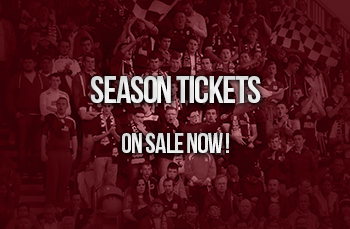 Tommy Dunne travelled to Norway to view out of work professionals and Eric Foley was a player that stood out to him.
"I've seen Eric play over the years and I've always thought he was a good technical player," Dunne remarked.
"I've wondered why he hasn't progressed more in his career. I'm delighted he's decided to join us and hopefully he realises his potential at Galway United. As a midfielder, he's technically as good as anything around. From set-pieces he gives you fantastic deliveries, which is a big thing in his arsenal. I've not worked with Eric before, but I spoke with him in Oslo and I feel we got on well. I've only heard good things about him off the field and I'm hoping he'll be a great addition to our group.
"We weren't overly flush with central midfielders and especially a player of his type, so I think he's another positive signing. He is a seasoned player at this level, he's been away with Celtic as a youngster. Since returning, he's been in the Premier Division for most of his career and outside of that he was helping First Division teams to get promoted to the Premier Division.
"With the amount of games we had last year, we needed more players and strength in depth. We've some mid-week games and players are going to feel the pinch. Last year we overextended players and that caused injuries. With a bigger group, we'll be able to have more flexibility and options."
2016 GALWAY UNITED SQUAD (25):  Conor Winn, Connor Gleeson, Kevin Horgan, Colm Horgan, Cormac Raftery, Kilian Cantwell, Evan Murphy, Stephen Walsh, Armin Aganovic, Stephen Folan, Marc Ludden, Gary Kinneen, Gary Shanahan, Kevin Devaney, Conor Melody, Ryan Connolly ©, Alex Byrne, Eric Foley, Paul Sinnott, John Sullivan, Vinny Faherty, Andrew Connolly, Padraic Cunningham, Ruairi Keating, Enda Curran.