Galway United in the Community
Today, Galway United players David O'Leary, Kevin Garcia, Jake Keegan and Connor Gleeson had an enjoyable training session with students from the Merlin Woods National School as part of active schools week.
Student from Merlin Woods tested themselves from the penalty spot against United shot-stopper Connor Gleeson and had mini-games with the four players.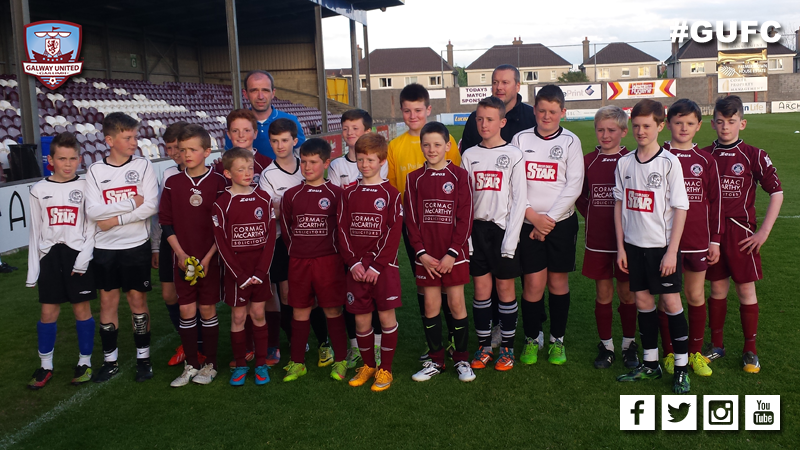 Later, Galway United manager Tommy Dunne took a coaching session with Galway FA coaches from the city and county clubs along with Galway FA head-coach and United legend, Derek Rodgers.
The coaching session was held at Eamonn Deacy Park and juvenile players from Athenry FC and Cois Fharraige took part.