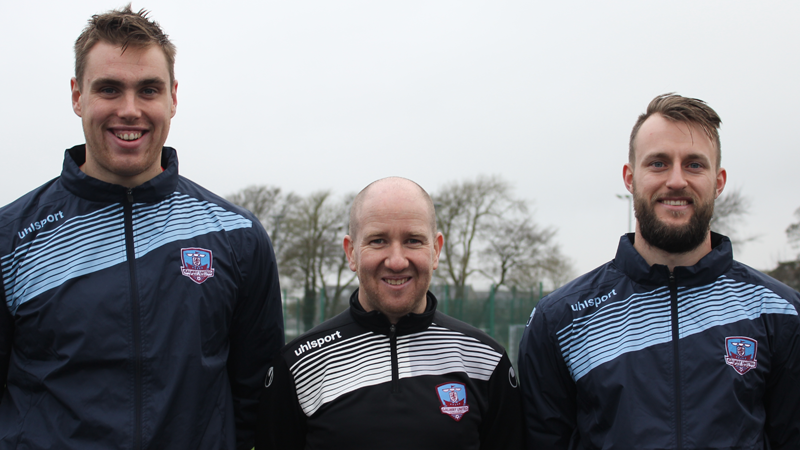 Goalkeepers Nugent and Winn sign
Galway United are delighted to announce that goalkeepers Ciaran Nugent and Conor Winn have signed for 2017.
The duo will vie for the number one spot at Eamonn Deacy Park in 2017.
Twenty five-year-old Ciaran Nugent joins Galway United from Sligo Rovers.
The American played his college football with Lehigh Mountain Hawks and later Harrisburg City Islanders in the United Soccer League.
In 2016, Nugent had had to bide his time at the Showgrounds. An injury to Micheál Schlingermann saw the Massachusetts native start the final seven League games of the season and Nugent kept six clean sheets in seven impressive outings for the Bit o' Red.
Nugent arrived in Ireland on Monday morning and he trained with his new teammates for the first time.
Upon putting pen to paper, Nugent said: "Coming in at Sligo Rovers and playing like I did helped showcase myself. Now I'm coming to Galway United to help the team to do well in the League.
"If I can do well, hopefully my teammates can do well also and we can take the club right up the League table.
"I've heard a lot of good things from other players around the League about the squad and Galway.
"I'm excited to move to a club with aspirations of doing well this year."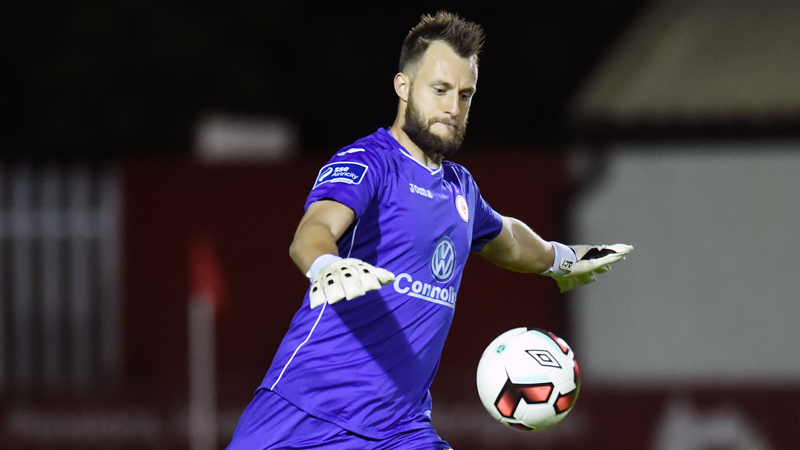 Conor Winn has extended his stay at Eamonn Deacy Park. The 6'6 goalkeeper made 26 appearances for United in 2016.
Winn, 24, who previously lined out for Shamrock Rovers, Dundalk and Finn Harps, is coming into his fifth season with Galway United, having made 63 appearances in total for the Tribesmen.
Winn welcomes the competition that Ciaran Nugent will provide in the coming season.
"I'm happy to be back with my hometown club," Winn explained.
"We're really looking to push on this year, we don't want to be scrapping near the bottom.
"We want to push on and finish in the top six and aim for Europe. I think we're good enough to achieve that and I'm really looking forward to it.
"We've got a new goalkeeper in Ciaran Nugent, so I'm looking forward to the competition. It's going to be a big pre-season, whoever comes out on top will play.
"I'm sure we'll support each other. I'm looking forward to it, competition is healthy and we have that all over the pitch this year."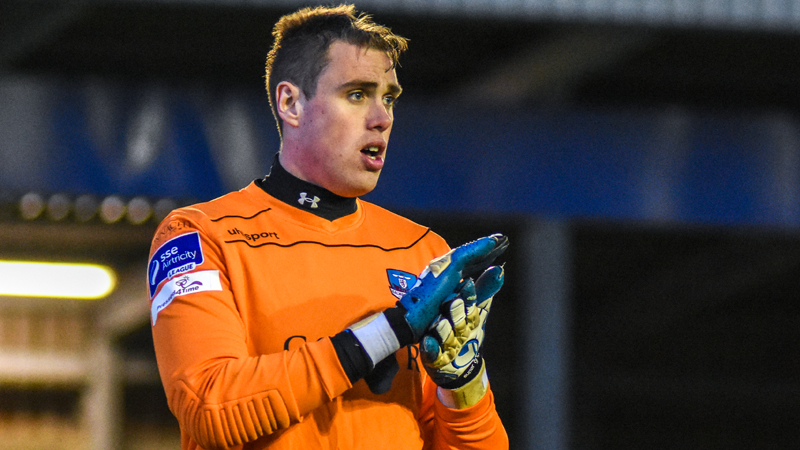 Shane Keegan is pleased to have serious competition between the posts now after making his two latest additions to his squad.
"I'm delighted to get Conor Winn back in.
"By his own admission, Conor probably didn't have as strong a season as he would've liked last year. Look back to the season before that, he had a fantastic year. He's determined to get back to his best.
"By bringing in Ciaran Nugent, who impressed so much with Sligo Rovers at the tail end of last year, it then means that Conor knows he has a fight on his hands. The two players know they're going to be fighting tooth and nail over pre-season to see which one of them can stick their hand up.
"Between the two of them, I think we've got two really strong goalkeepers, who will push one another all the way and hopefully we will be very good in that department this year."