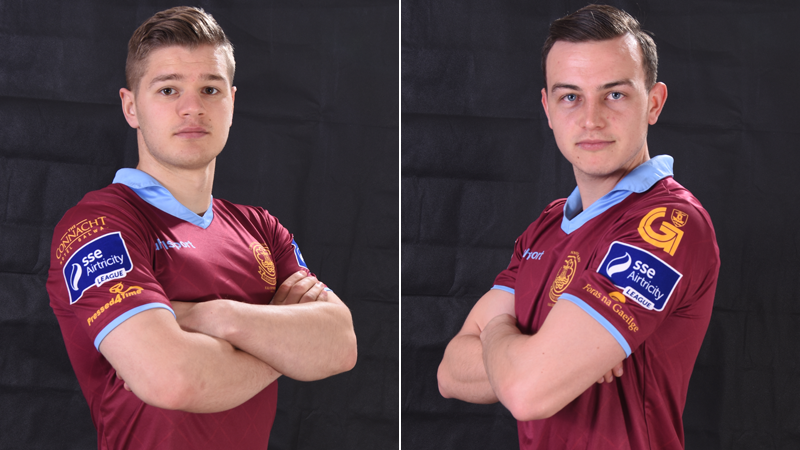 Horgan and Ludden sign new deals!
Galway United are delighted to announce that Colm Horgan and Marc Ludden have signed new contracts with the club.
Shane Keegan has made the duo his first signings as manager of Galway United Football Club.
Twenty two-year-old Colm Horgan made 32 appearances for Galway United in 2016. The former Salthill Devon graduate is coming into his fourth season with the club and he has been a mainstay at the back, making 107 appearances for the Tribesmen, scoring two goals in the process.
Marc Ludden, 26, also joined Galway United in 2014, with the former Mervue United left-back featuring in 23 games for United in 2016. Ludden has 77 Galway United appearances to his name and he scored his first goal for the club against Bray Wanderers midway through the 2016 season to clinch a win at the Carlisle Grounds.
Both players have signed contracts until the end of the 2017 SSE Airtricity League season.
Newly appointed Galway United boss Shane Keegan was enthused by his meetings with both players and he spoke of his delight at securing Horgan and Ludden for the forthcoming season.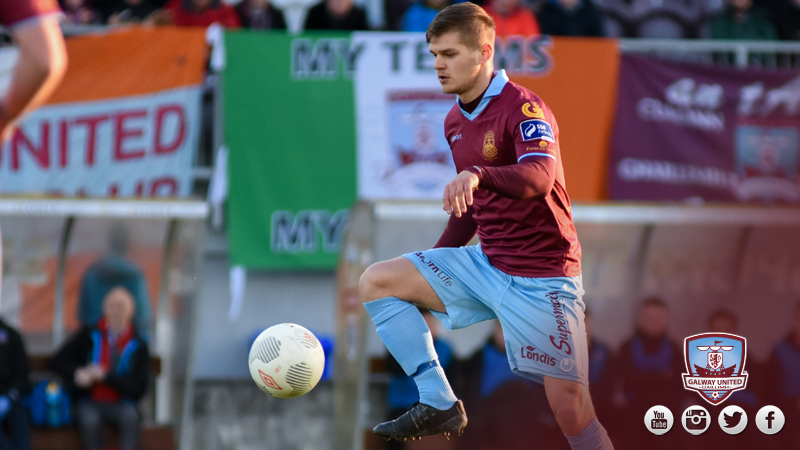 "I'm very pleased. They're two players who can be a huge part of what we're looking to do with the club next season," he explained.
"Colm is a player who has got huge potential. There was quite a bit of interest in him and a player of his quality is always going to catch the eye elsewhere, but it was imperative that he was one of the first players we got signed up.
"Marc is a player that I've always been a huge fan of while managing Wexford Youths. He's got a brilliant ability to get forward and he has a superb delivery of a ball. I think both lads can play a huge part for Galway United next season.
"They're Galway through and through. They're two fellas I really enjoyed my one-on-one chats with. I've had discussions with 70 or 80% of last years squad and they were very engaging players, I love the way they talk about soccer.
"I take it given the reaction I've received from them that they enjoyed what I had to say. They liked the idea that we're going to be attacking in our use of full-backs in 2017. They're the types of people and personalities that I want in my dressing room driving it forward."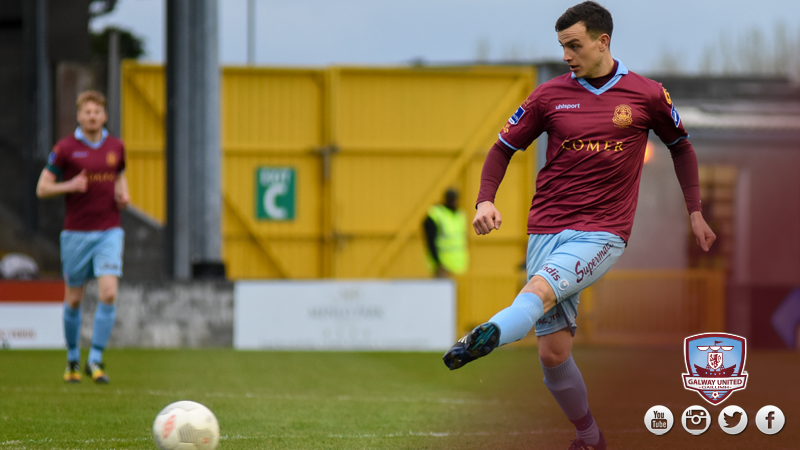 Marc Ludden feels United must improve on their last two seasons in the Premier Division, but he's confident the club can move forward under Keegan's stewardship.
"I met with Shane on Friday night and we had an hour and a half conversation about what he wants to achieve at the club and how he wants to play, and how he wants me to feature in those plans.
"From everything he said, I came out of that meeting and I rang my parents and girlfriend and basically said that there was no question about it, I was definitely signing back for next year.
"2015 was fine, we achieved our aims and stayed up. Last year was mixed, we had a great start, there was a bit of a buzz around the club but then it tapered off and the last six or seven games were nothing short of embarrassing.
"We spoke about what we want to achieve in 2017. I said to Shane that I'm not looking to finish in the same position next year, I'm looking to try and challenge and get as high up the table as possible. Hopefully we will get close to Europe. I think we've enough talent in the squad, plus the players Shane is looking to bring in. We could have a very good season, depending on the start we have."
Colm Horgan is excited by Shane Keegan's plans for Galway United.
"I was really impressed with Shane, he's very enthusiastic. The way he wants us to play next year is exciting and with the players he is hoping to bring in, I think we can kick on and get up the table next year and have a good run at the season.
"Shane is ambitious, he's young and he's hungry and I think that mirrors a lot of the players in the squad.
"I have always said that ideally I want to be at Galway United and I want to win trophies with Galway hopefully.
"In 2017 I want to have a good season, perform well and be consistent. Hopefully if we don't finish in the top four, the top six isn't too far out of our reach."