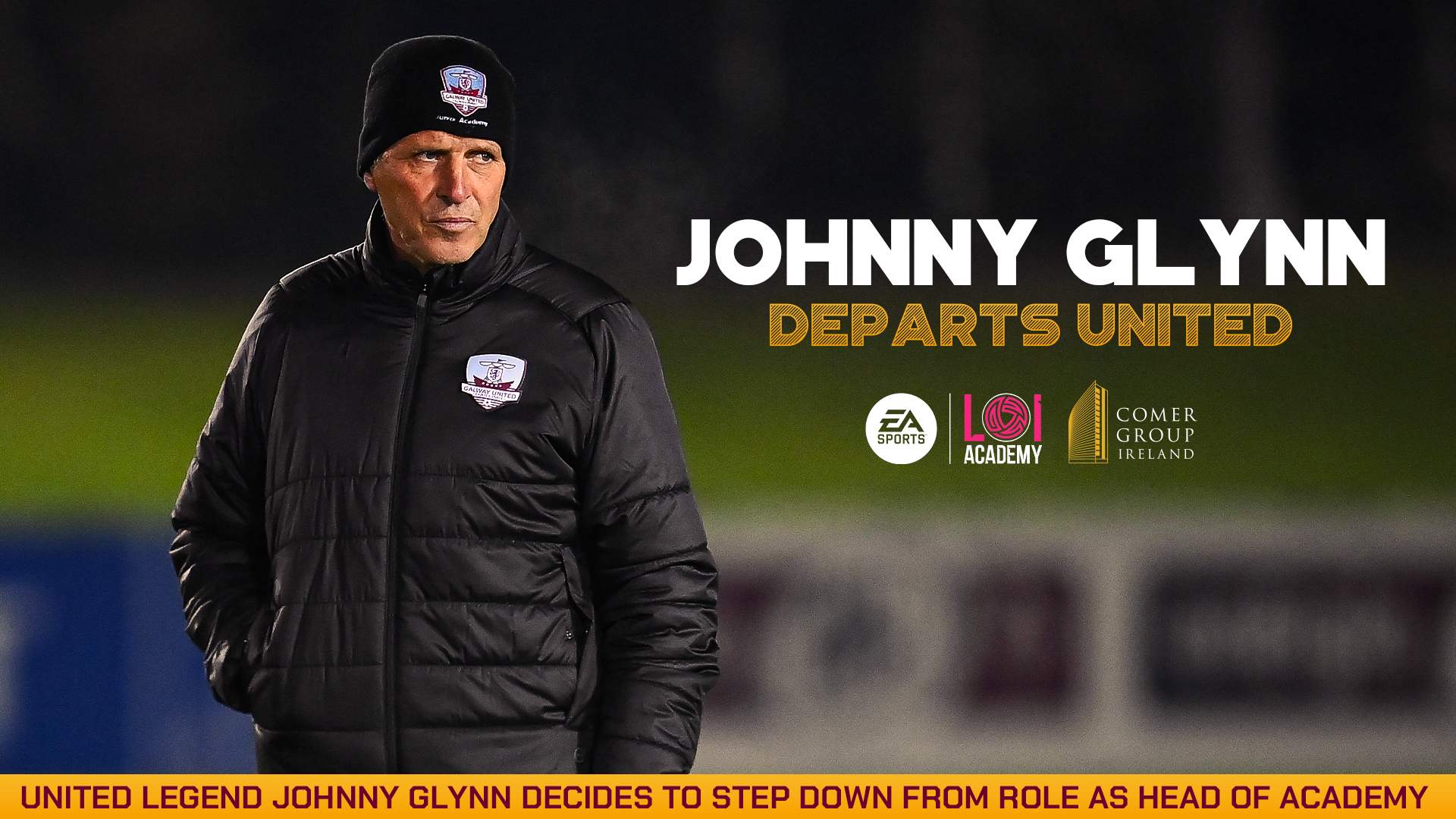 Johnny Glynn departs Galway United
Galway United can confirm that Johnny Glynn has decided to step away from his position as head of Academy.
Johnny has held this position for 7 years having previously managed the U19 squad in 2015. As well as his involvement with the Academy he has also served roles with the senior team supporting current manager John Caulfield when he arrived 3 years ago. Through Johnny's leadership and professionalism the Galway United Academy is now well established and well regarded by all clubs in the National league. Johnny was also extensively involved in establishing the football pathway into the club and building relations with local clubs and the Galway Football Association.
We would like to pass on our sincere thanks to Johnny for the unbelievable commitment he has given to the club and we wish him well in whatever activities & projects he pursues in the future.