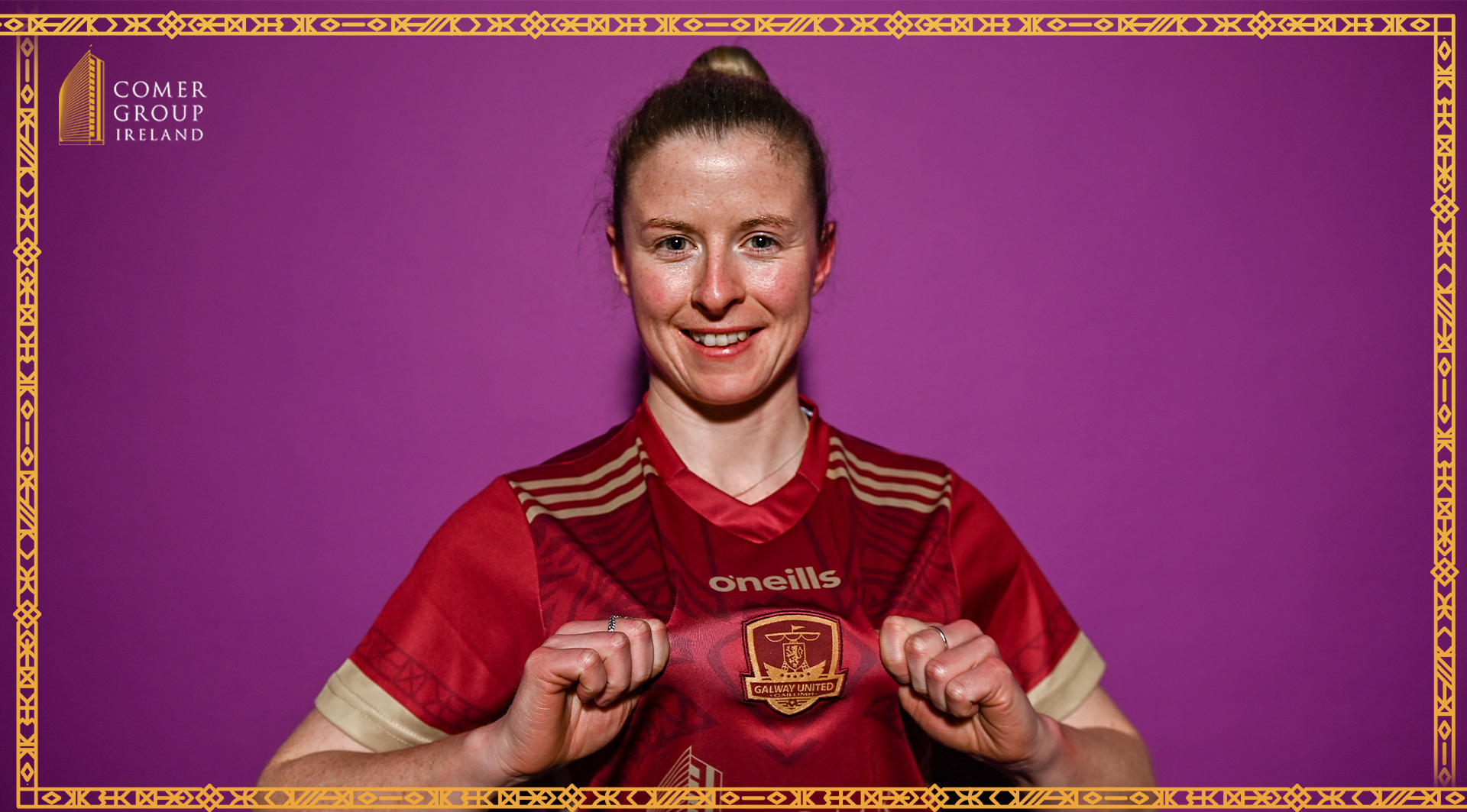 Lynsey McKey Confirmed As First Ever Senior Women's Club Captain
Tá lúcháir ar Galway United a fhógairt go mbeidh Lynsey McKey ina chaptaein le foireann sinsearach na mban, oibreoidh Jenna Slattery agus Therese Kinnevey le chéile mar na leas-chaptaein ar an bhfoireann le 2023.
Galway United are delighted to announce that Lynsey McKey will captain the senior women's team, while Jenna Slattery and Therese Kinnevey will work together as vice-captains for 2023.
The experienced Clare native who joined Galway WFC in 2013 creates history by becoming the club's first-ever Senior Women's captain.
The 32-year-old striker has been involved in the WNL since its inception, scoring 83 goals in 159 appearances, having previously spent two seasons with Cork City.
Earlier today McKey spoke to the Galway United Media team:
"I'm immensely proud; to be even considered was a great privilege, just for myself for confidence as a player and a person. It was a very proud moment that I was picked as the first Galway United Women's captain and to be the leader amongst the strong group of girls that we have."

"We have a great squad built up, I think we will be well able to compete with all the teams; it's getting more of a level playing field."

"We are set, we are ready to go, and we are looking forward to the season ahead."
Manager Phil Trill also gave his thoughts on the appointment and looked ahead to the season's opening game on Saturday against Wexford Youths.
"We are delighted to have Lynsey as club captain; she will be the first ever Galway United Senior Women's club captain. It's a fantastic feat and one she's very deserving of. She's an incredible athlete, an incredible person to have around the place in terms of her professionalism; she sets an excellent example for players, both young and old."

"She has been excellent in pre-season and has become more vocal as the weeks went on; she really stood up to the plate and helped guide us through the pre-season period."

"We are delighted to have her involved; she'll be supported by two vice-captains, Jenna Slattery and Therese Kinnevey. Anyone that know's the two ladies know that they do whatever it takes to win, to games, to battle and fight hard, and I think they really capture the passion element of our club motto."

"We are looking forward to a massive weekend for our club; Galway United have been incredibly supportive since we've come on board, and it's all been geared towards this first game.

"Wexford will be a tough opposition, they have signed well in the off-season, signing players in key positions, but for us, we've had a good off-season. We've developed a culture within our club, that will help push us on."

"It's going to be a competitive game; Wexford for me are one of the favourites along with Shamrock Rovers and Shelbourne."
Tickets for our opening league game against Wexford Youths are now on our website, you can purchase tickets HERE
Kick-off is at 2pm in Eamonn Deacy Park on Saturday, the 4th of March.