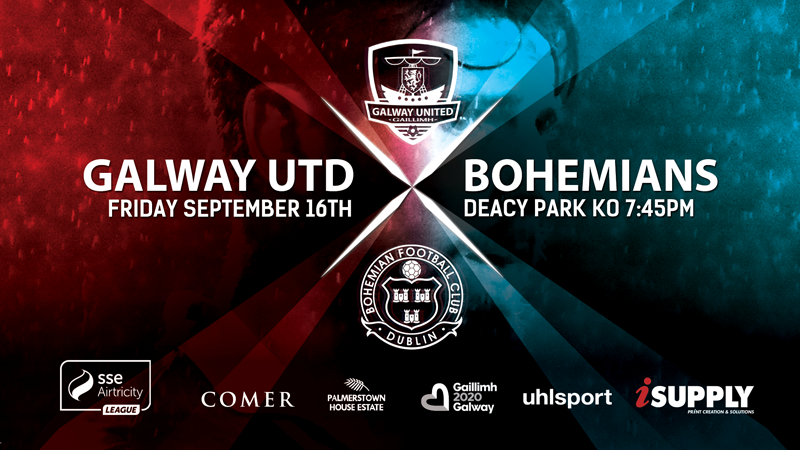 Maroon View Preview – Issue 13
For tonight's league game against Bohemians at Eamonn Deacy Park we have another 52 page colour edition of Maroon View!
The programme has a Gaeltacht theme 30 years after our UEFA Cup tie against FC Groningen and United supporters will pay tribune to the Pitch committee from An Cheathrú Rua in our matchday programme.
Copies of Maroon View will be on sale inside and outside of Eamonn Deacy Park for €3, but be sure to pick up yours as early as possible as they're selling out!
Support the club by purchasing Maroon View at Eamonn Deacy Park tonight! Take a look at what's in the 13th edition of Maroon View for the visit of Bohemians, preview below.
Chairman's Address: Thanks to Bernie O'Connell
Editorial: Gaeltacht links are key for United
From The Dugout: Byrne and Melody getting stronger
Captain's Log: We must stay positive
Paul Corcoran looks at Longford Town struggles
In The Kitchen With Sam Ramsbottom
Corribside Column talks to Alex Byrne
Sean Dunleavy on the remarkable Merlin Woods FC
Dominick Walsh reports from Belgrade
Family United: Shane and Eric Creaven
Featured poster: Stephen Folan
Tonight's mascot in profile: Dean Tobin
30-year anniversary of the FC Groningen game
Where Are They Now? Peter Carpenter
Bernie O'Connell's Woodquay Wanderer hails the help of the Gaeltacht
Getting To Know The Opposition with Declan Coughlan
Punters' Stand looks to Ryder Cup
Twitterati with the best from recent weeks on Twitter
Stats Zone