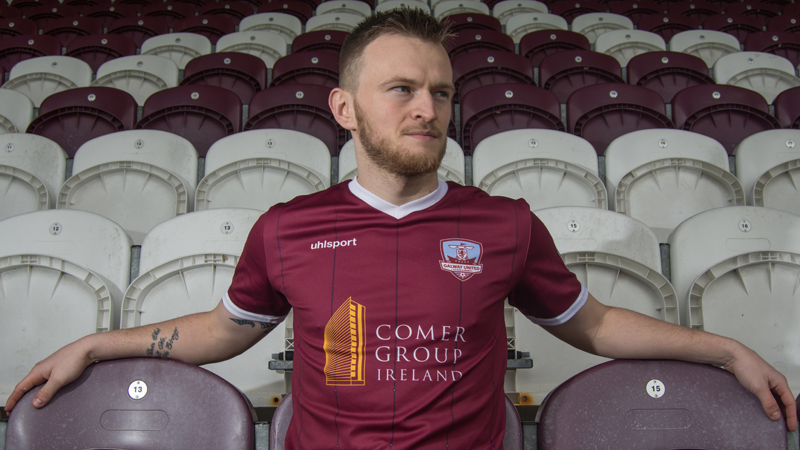 Maroon View Preview | Sligo Rovers
The third issue of Maroon View is another 52 page publication for the rescheduled Connacht Derby at Eamonn Deacy Park on Monday!
Copies of Maroon View will be on sale inside and outside of Eamonn Deacy Park for the visit of Sligo Rovers on Monday evening, so be sure to support the club by picking up your copy for just €4!
Here is a preview of what can be seen in the third issue of 2017 from the visit of Sligo Rovers.
Editor's note on departure of chairman Jonathan Corbett
Editorial honours Ryan McBride (RIP)
From The Dugout: This is a huge game
Captain's Log: Training has been excellent
Johnny Glynn's Head of Football Development notes
The Galway Girl: Tough start for the ladies
Head Physio Notes
From The Archives with Keith Kelly
Reports from the Bohs and Mayo matches
Paul Corcoran extols Mark McNulty's skipper qualities
Cian O'Connell: Everyone needs to be appreciated at Galway United
Trevor Murray: Mayo win deceptively important
Bernie O'Connell's column as gaeilge
Maurice Brosnan: Ronan Murray has been the highlight
Programme from the Past v Sligo Rovers 1995
Where Are They Now? Jake Keegan
Poster: David Cawley
Gavan Duffy reports on the Irish Supporters Network meeting
Fan United with Aodán Ó Neachtain
Paul O'Brien's Q&A with Ronan Murray
Getting To Know The Opposition with Sligo fan Rory Houston
Under-19 profile: Adam Gilbert
Under-17 profile: Joe Gubbins
Stats Zone
Punter's Stand has two picks
Social Media Round-up
Quiz