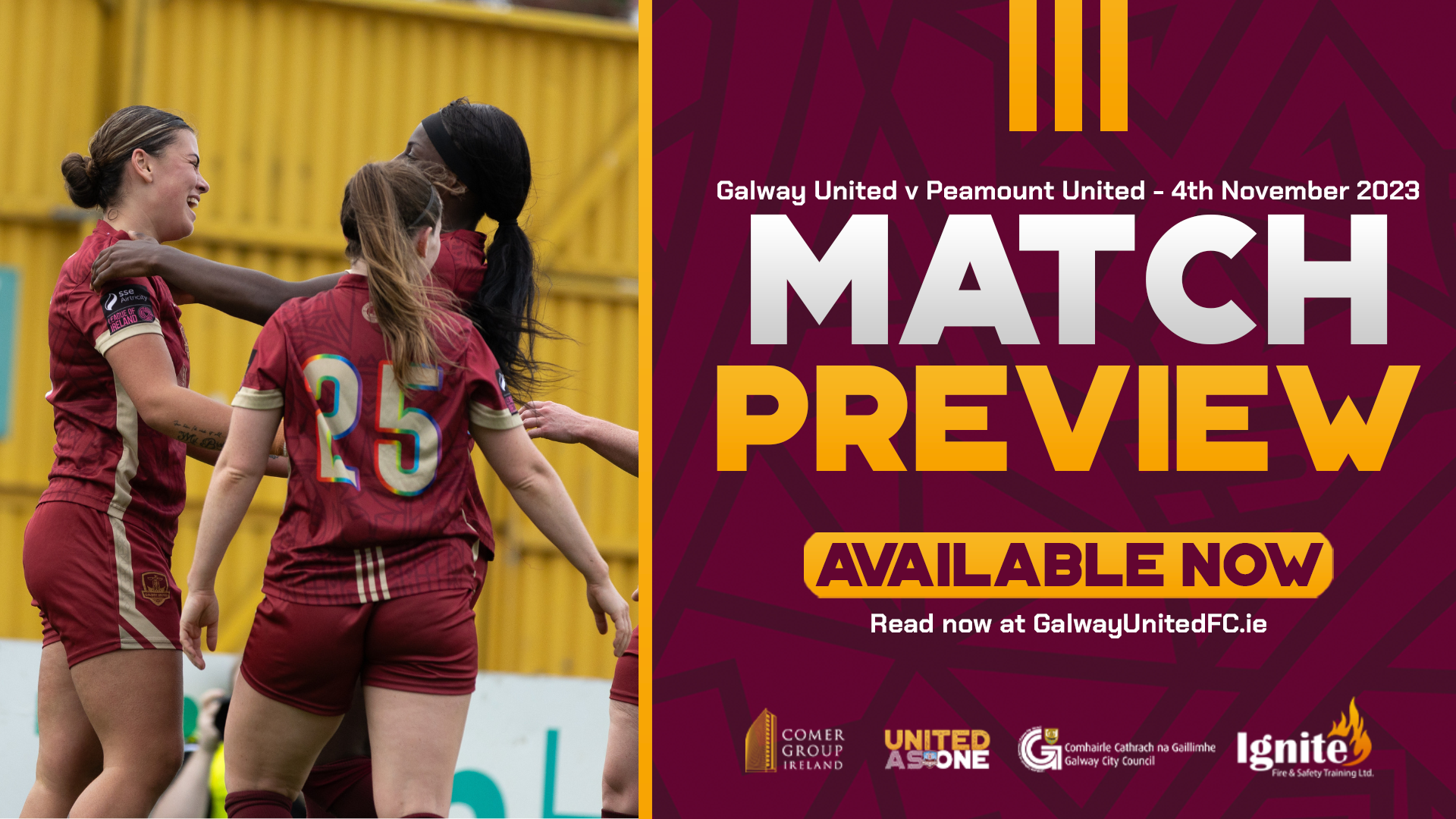 MATCH PREVIEW: Galway United vs Peamount united (SSE Airtricity Women's Premier Division)
    UNITED V PEAMOUNT    
Galway United are in action in their final home game this season at Drom Soccer Park against league champions Peamount United in the SSE Airtricity Women's Premier Division on Saturday, 4th November, kick off is at 5.00pm.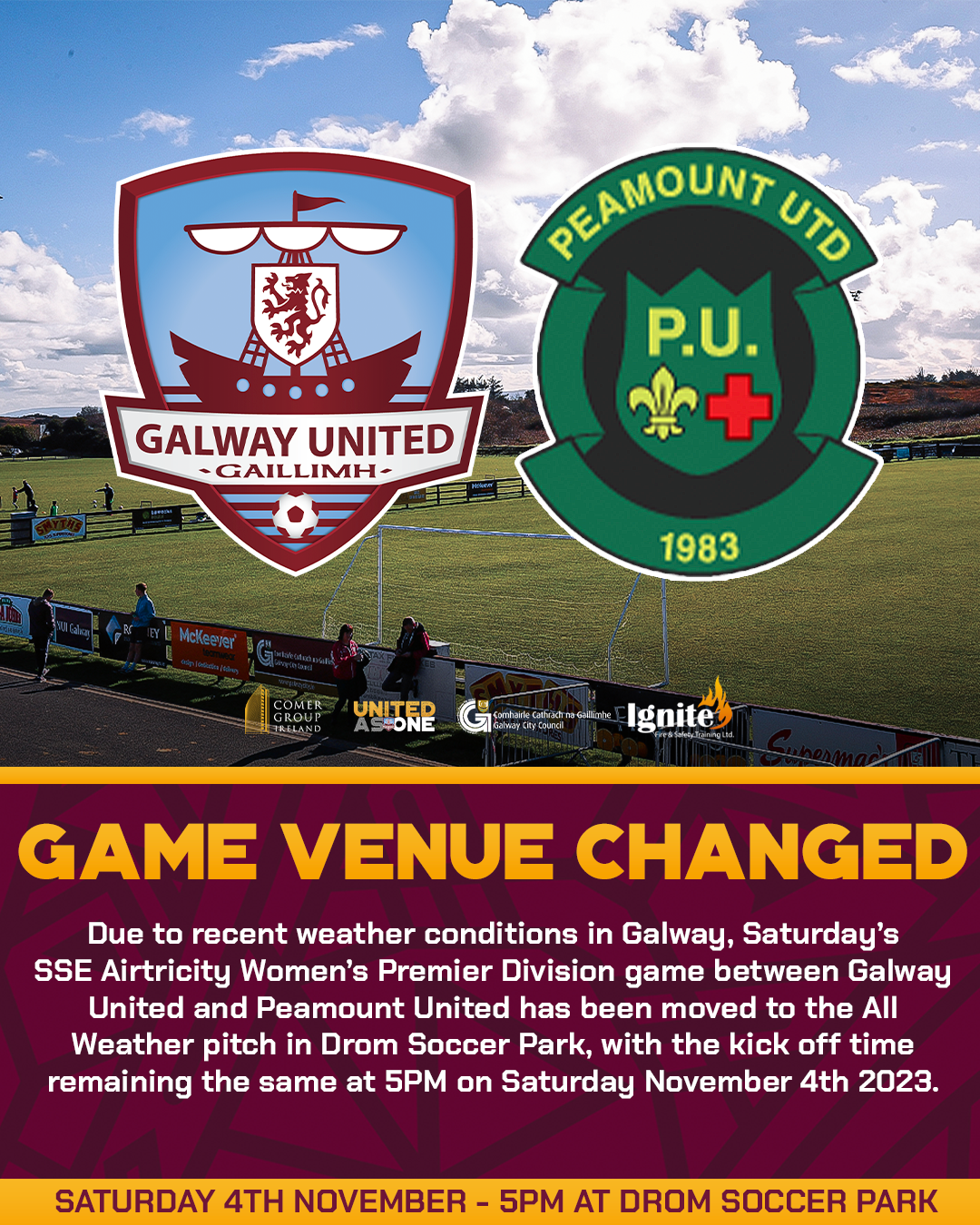 Galway United will entertain Peamount United after coming off a narrow 1-0 defeat at home to Athone Town midweek. The visitors will make the trip west to on the back of a 2-0 away win to Wexford Youths three weeks ago.Peamount will be playing for pride at this stage of the season as they will be crowned league champions in their final game next week and are currently eight points ahead of second place Shamrock Rovers. Whereas Galway United are in fourth place, one point ahead of Athlone Town coming into the game.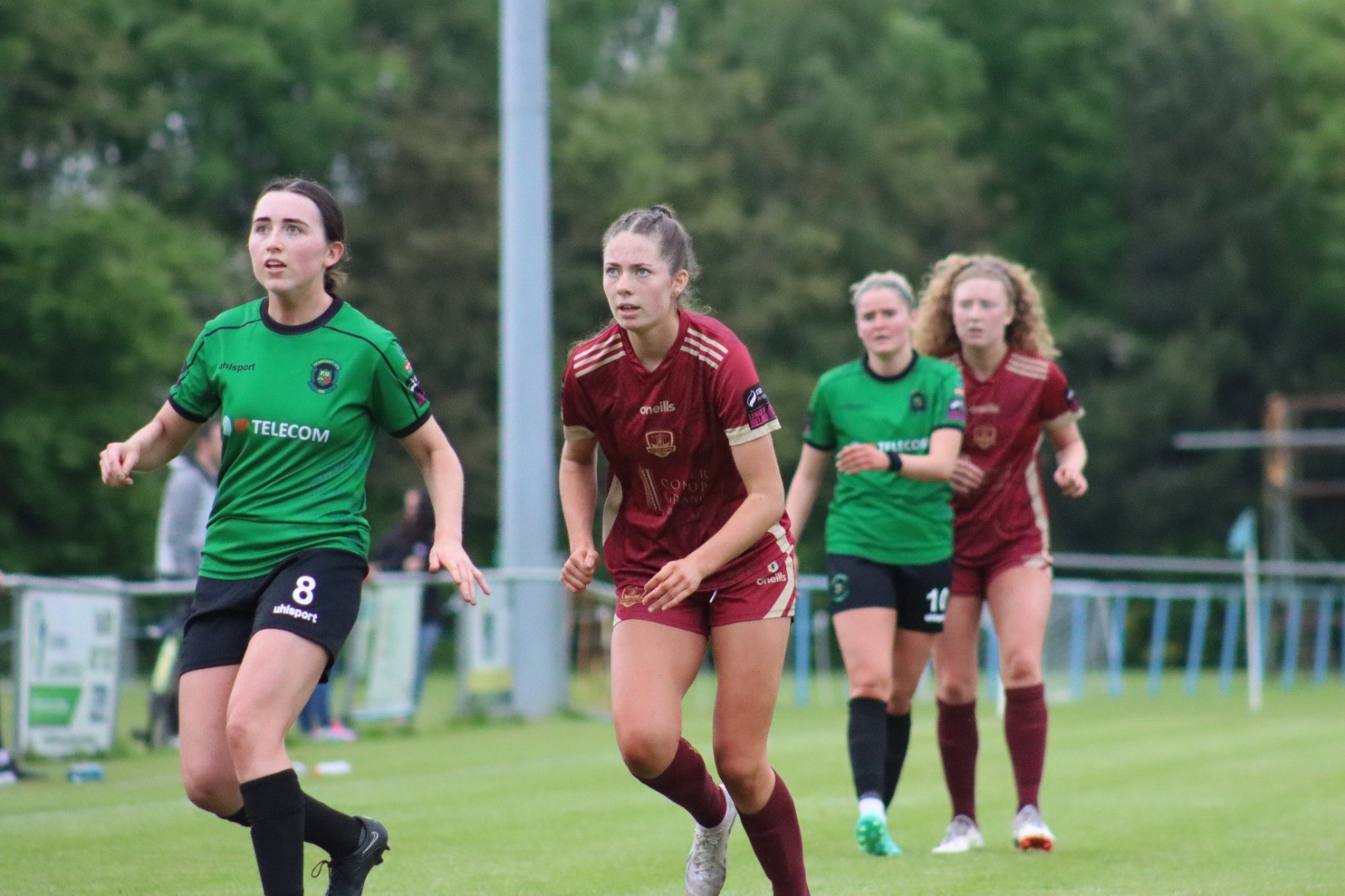 PREVIOUS MEETINGS
This clubs only other meeting this season took place back in May, where Peamount won the game 2-0 at home thanks to a brace from Sadhbh Doyle with goals either side of half time.
2023 SQUAD
Abbiegayle Ronayne, Jessica Berlin, Eleanor Hernon, Aoibheann Costello, Jamie Erickson, Therese Kinnevey, Eve Dossen, Isabella Beletic, Jenna Slattery, Nicole McNamara, Kate Thompson, Lynsey McKey, Jodie Griffin, Amy Madden, Ailbhe Whyte, Anna Fahey, Rola Olusola, Abbie Callanan, Roisin Jacob, Aoife Thompson, Siobhan Doolan, Emma Duffy, Annie Gough, Orlaith Deasy, Julie-Ann Russell.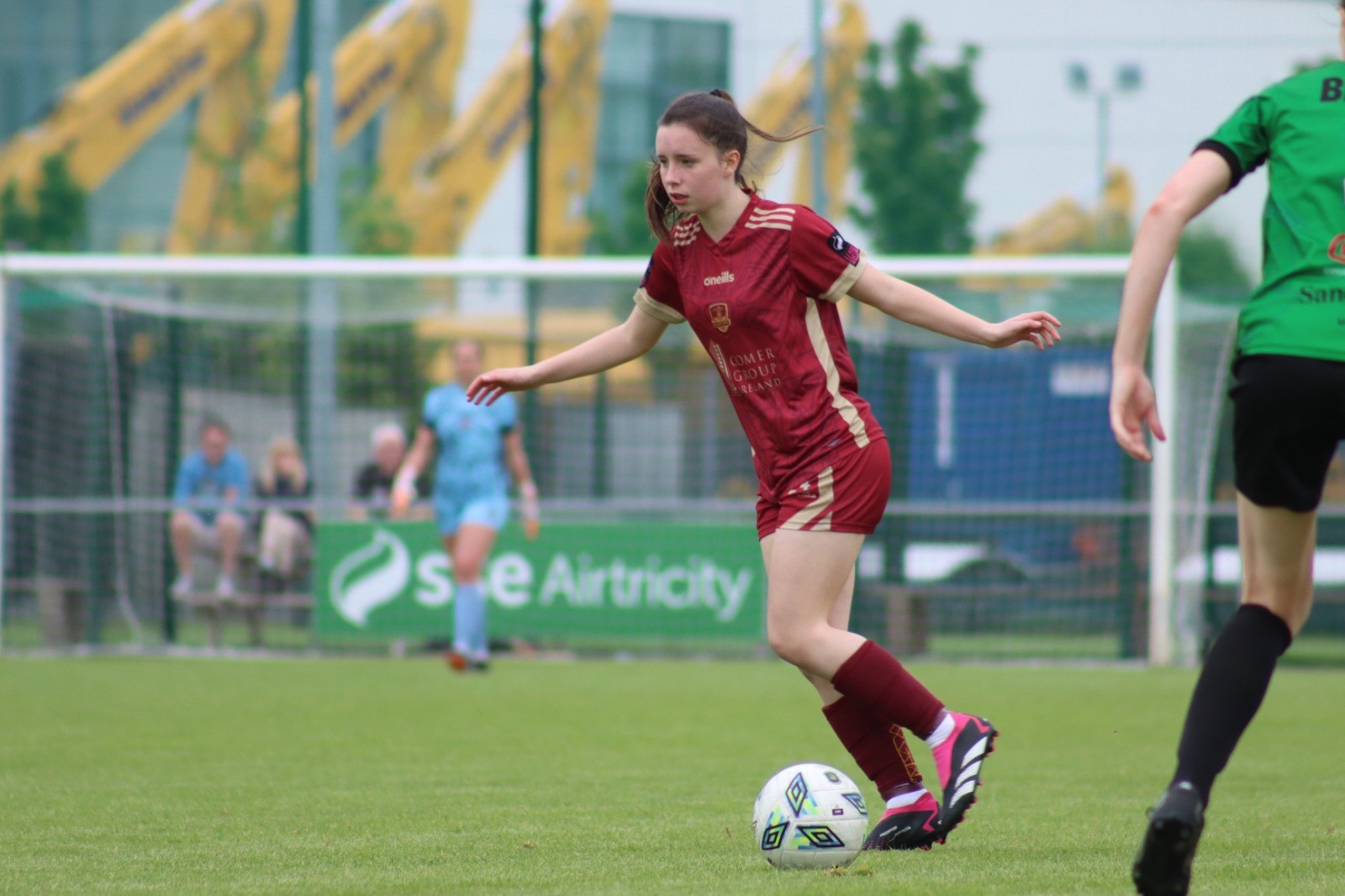 Pictured is Emma Duffy came on for her senior United debut against Peamount last time out, at just fifteen years old.
"It's really important for all Galway United fans to come and be United As One this Saturday"
Phil Trill speaks ahead of Saturday's game against Peamount
STREAMING THE GAME
Due to the last minute venue change we cannot guarantee a stream of this game, but we are working on it ahead of Kick-Off and will keep you updated on our social media.