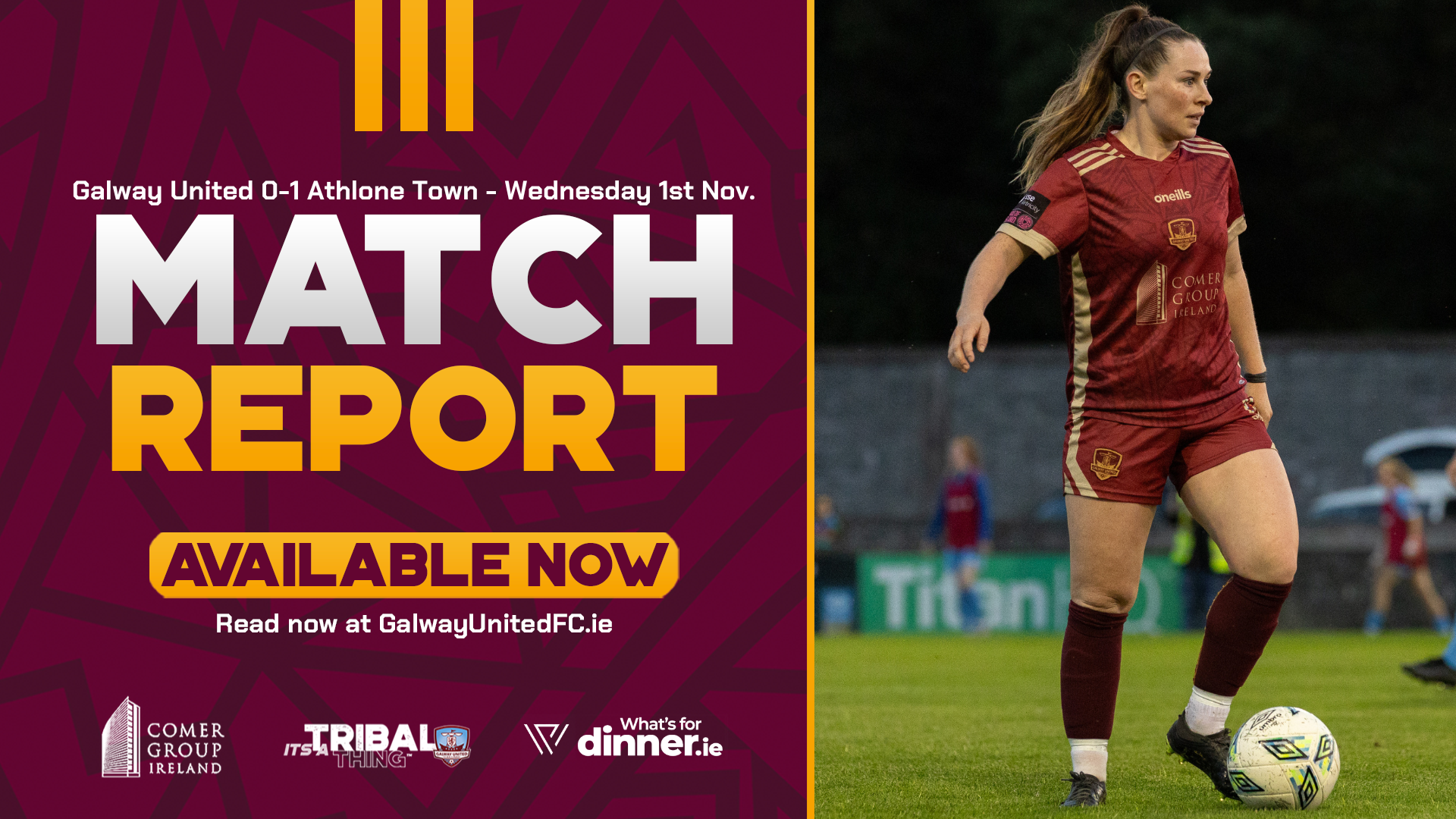 MATCH REPORT: Galway United vs Athlone (SSE Airtricity Women's Premier Division)
Galway United V Athlone Town Match Report
    UNITED V ATHLONE    
Galway United's first home game in nearly two months ended in a narrow loss to Athlone Town in the SSE Airtricity Women's Premier Division.
The United team lined out as followed: Jessica Berlin, Annie Gough, Isabella Beletic, Jamie Erickson, Jenna Slattery, Nicole McNamara, Lynsey McKey ©, Therese Kinnevey, Amy Madden, Abbie Callanan and Aislinn Meaney.
People came from far and wide for this game, including the parents of Isabella Beletic who came all the way from Texas, USA to watch their daughter play on Wednesday evening in Eamonn Deacy Park.
First Half
The first chance for ether side came in the 19th minute as Galway United's Lynsey McKey had her cross deflected out for a corner, which she took, only for the corner to be punched clear by Athlone goalkeeper Katherine Hess.
Athlone's first opportunity of the match came five minutes later as Shauna Brennan advanced past three United defenders with her pass ending up at the feet of Chloe Singleton for her shot to go straight into the hands of Jessica Berlin in goal.
The deadlock was broken in the 32nd minute, as Athlone's Kellie Brennan produced a strong individual effort where she aimed a low cross into the path of Singleton for her to score her seventh league goal this season to give the visitors the lead
With five minutes to go, Rola Olusola replaced captain Lynsey McKey after McKey could not continue due to injury.
Second Half
United came out in the second-half much improved from the first-half as the Tribeswomen went in search of an equaliser.
Eve Dossen was introduced at half-time in place of Annie Gough.
Ten minutes into the second half, the visitors caught United and went on a counter-attack as Roisin Molloy ran at the United defence, smart defending from United prevented Molloy getting any further and forced the visitors to concede a free-kick.
Athlone's first yellow card came just after the hour mark as Madison Gibson went into the book for a foul on Therese Kinnevey.
The midlands side were looking to double their lead with 20 minutes to go as a cross from the wing was struck by Jesi Lynne Rossman, with her shot tipped over the bar by Jessica Berlin.
There was a chance to make it 2-0 late on in the game for Athlone as substitute Lauren Karabin came close from 35 yards out, only for her shot to rattle the crossbar.
Pitch conditions prevented either side from settling in a cagey midweek fixture.
    THE LAST HOME GAME    
Up next for Galway United is the last home game of the season this Saturday, 4th November, against league champions Peamount United. Get your tickets HERE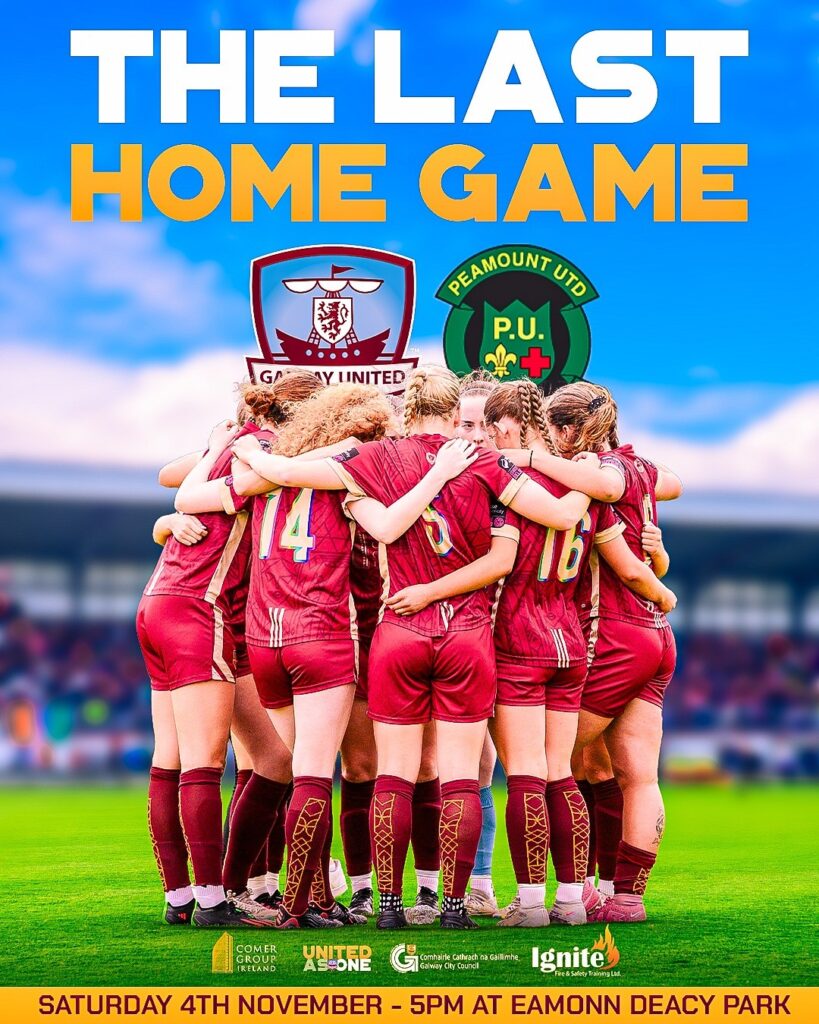 GET YOUR MATCH TICKETS
Tickets are on sale at the club website, link HERE
STREAM THE GAME
The game will be live streamed on LOITV, link HERE
    2023 SQUAD    
Abbiegayle Ronayne, Jessica Berlin, Eleanor Hernon, Aoibheann Costello, Jamie Erickson, Therese Kinnevey, Eve Dossen, Isabella Beletic, Jenna Slattery, Nicole McNamara, Kate Thompson, Lynsey McKey, Jodie Griffin, Amy Madden, Ailbhe Whyte, Anna Fahey, Rola Olusola, Abbie Callanan, Roisin Jacob, Aoife Thompson, Siobhan Doolan, Emma Duffy, Annie Gough, Julie-Ann Russell.