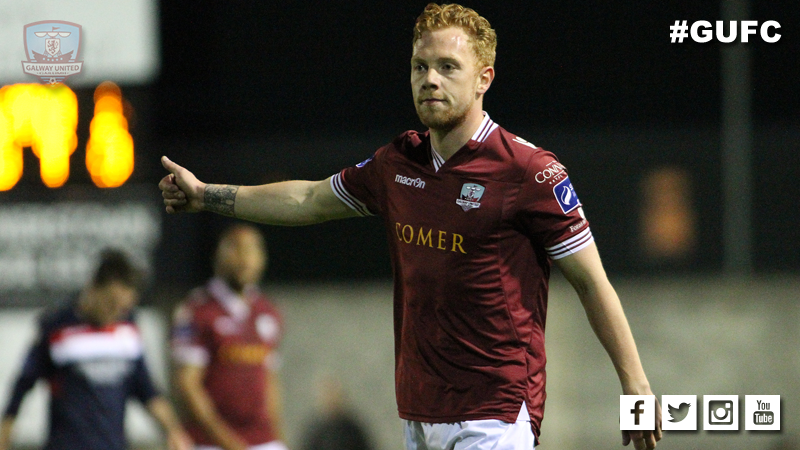 Ryan Connolly | "We need a big crowd in Bray"
Ryan Connolly played a pivotal role in Galway United's 0-0 draw away to champions Dundalk at Oriel Park.
The Mayo native almost stole the points for United with a late effort but he was foiled by Dundalk custodian Gabriel Sava.
Reflecting on the performance at Oriel Park, Connolly commented: "It's a brilliant point. We knew there was no better chance than tonight to get something with them winning the league last week.
"Obviously they would've enjoyed last weekend so we saw the opportunity. We dug in well tonight," he explained.
"They had chances, hitting the post twice but I don't think Conor Winn made a save. I'd say all-in-all a draw was a fair result on the night.
"I think we had the better chances, we restricted them to long-range efforts, they were two great efforts but luckily enough for us, they came back out.
"If you had offered us a point before the game we would have taken it. Coming away from the game, you're looking back thinking could we have gotten the three points, maybe we could have but we'll take the point and move onto the next game."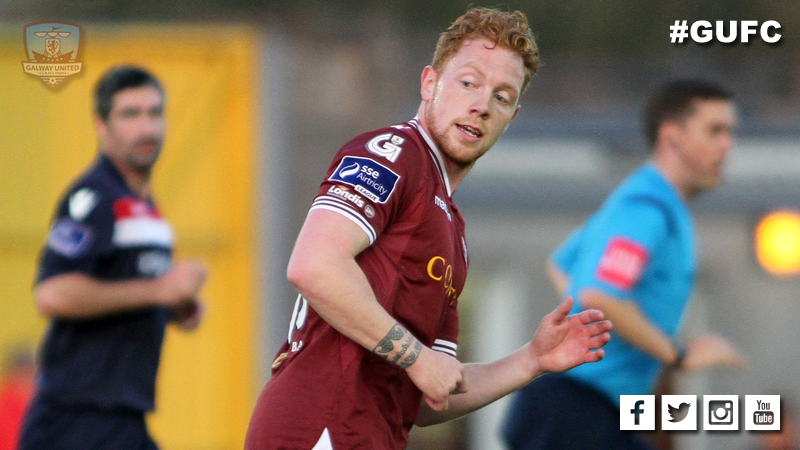 Connolly couldn't put his finger on why United performed so poorly against Limerick last week but he recognised the improvements made at Oriel Park.
"We needed to get back to basics tonight after Limerick and try and keep the football, it was important that myself or Jake Keegan kept the ball when it came up to us.
"I think we did okay tonight, it could've been better of course but we helped the team get up the pitch.
"Wherever Tommy picks me, that's it. We've got to do it for the team and we've got to get out of this relegation battle."
Next Saturday sees United travelling to the Carlisle Grounds and Connolly has appealed to the clubs supporters to travel to the seaside in large numbers again.
"It's Bray Wanderers away now, it's another huge game. We went up there earlier in the season and won 5-0, obviously we know this is going to be a completely different game.
"Coming into the second last game of the season, they're still in the mix, we'll be hoping we get a big crowd coming up following us.
"The fans have been very good this season and next week they've a real chance to come out and get behind us and try and push us over the line. The whole squad and management are asking for a big crowd to come out and support us on Saturday."
Connolly insists the performance at Oriel Park will give United confidence as they approach the final games of the season against Bray Wanderers and St Patrick's Athletic.
"It's a big lift, not many teams come here and keep a clean sheet against them," Connolly told www.galwayunitedfc.ie.
"I know you could say they won it last week but look at the players on the pitch, they're top professionals, they're full time and they're getting the best of everything here so to come here and get a clean sheet is fantastic.
"We could have won the game but we're definitely going home a happy team but we've got to knuckle down in training on Monday and get ready for Saturday now. Bray is another huge game."