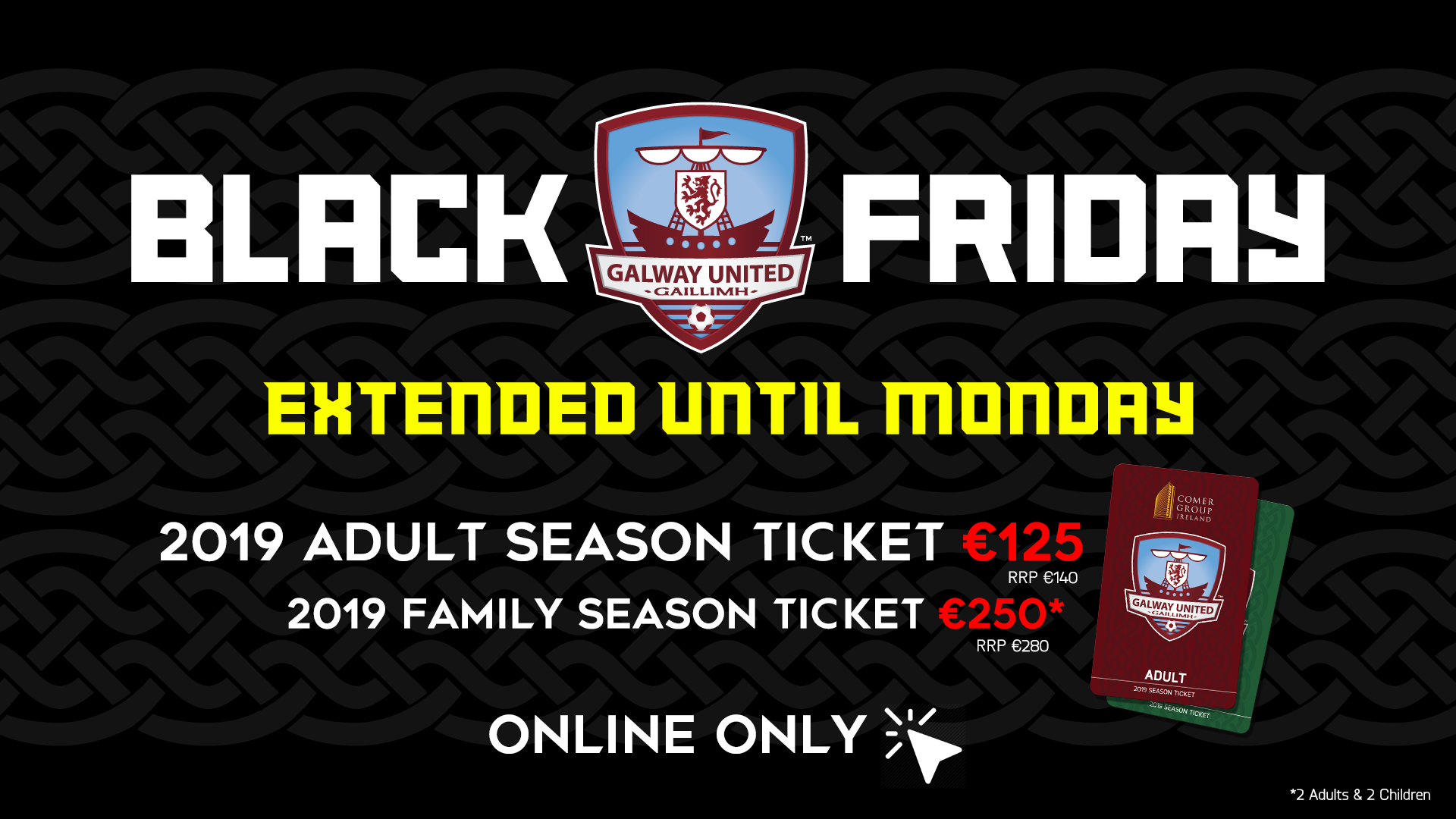 Season Ticket Sale Extended To Cyber Monday!
Black Friday is at an end, but we have now extended our season ticket deal right through the weekend, up to and including Cyber Monday!
Galway United have a bargain for supporters. Until midnight on Monday, you can get your 2019 Galway United adult season ticket for €125 instead of €140. This offer is only available online.
Family season tickets (2 adults and 2 children) have also been discounted from €280 to €250!
Postage is free and a nominal fee is charged by PayPal to process the payment.