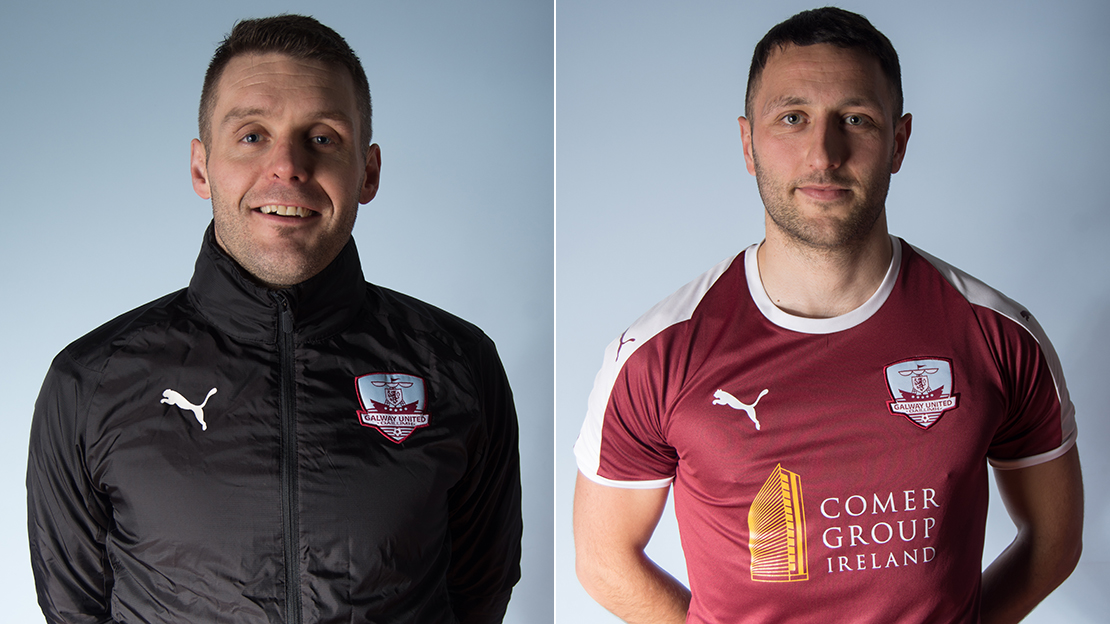 Sponsor a United player or staff member for 2020!
Galway United player sponsorship packages are filling up quickly!
Over 20 players and staff have already been sponsored for the 2020 season.
PLAYER AND STAFF SPONSORSHIP
• Inclusion in the Match Day Programme for the season
• One adult season ticket
• Availability of player for promotional material
• Personalised letter from the player
• Signed player jersey at the end of season
• References to Player Sponsor on all social media accounts
COST:
First Team: €350 for the 2020 First Division season.
Player and staff sponsors are filling up quickly, to enquire about availability, please e-mail fiona@galwayunitedfc.ie
1. Kevin Horgan – Salthill Devon
2. Jack Lynch – Tommy Shields
3. Marc Ludden – Titan HQ
4. Joshua Smith – McDonagh's Fish and Chips
5. Killian Brouder – Pat Flynn Bus Hire
6. Maurice Nugent – Available for sponsorship
7. Timmy Molloy – Available for sponsorship
8. Shane Duggan – McDonagh's Fish and Chips
9. Mikey Place – Ger Ryan
10. Conor Barry – Nordon Landscapes
11. Dean O'Halloran – The Frame Shop
12. Stephen Christopher – Galway Cider Company
13. Conor Melody – www.galwayunitedfc.net
14. Enda Curran – The Dail Bar
15. Donal Higgins – Pine Rack
16. Micheál Schlingermann – Oxy Generation
17. Alberto Cabanyes – Maldron Hotel
18. Kevin Farragher – Galway United Exiles
19. Dylan Sacramento – Heaslip Dry Cleaners
20. Jack O'Connor – Available for sponsorship
21. Christopher Horgan – Leahy's Pharmacy Loughrea
22. Cian Mulryan – Available for sponsorship
23. Timo Parthoens – Tribeca Capital Partners
24. Joe Collins – Galway United Exiles
25. Carlton Ubaezuonu – Fergus Packman
26. Cian Murphy – Available for sponsorship
27. Sam Warde – Available for sponsorship
28. Wilson Waweru – Duggan's Renmore
29. Vinny Faherty – Available for sponsorship
Alan Murphy – JJ Burke Car Sales
Colin Fortune – Available for sponsorship
Derek O'Brien – Available for sponsorship
Kevin Murphy – Available for sponsorship
Gianluca Aimi – Available for sponsorship
Danny Broderick – Available for sponsorship
Brian McMorrow – Available for sponsorship
Aidan Slattery – Available for sponsorship
John Devlin – Available for sponsorship