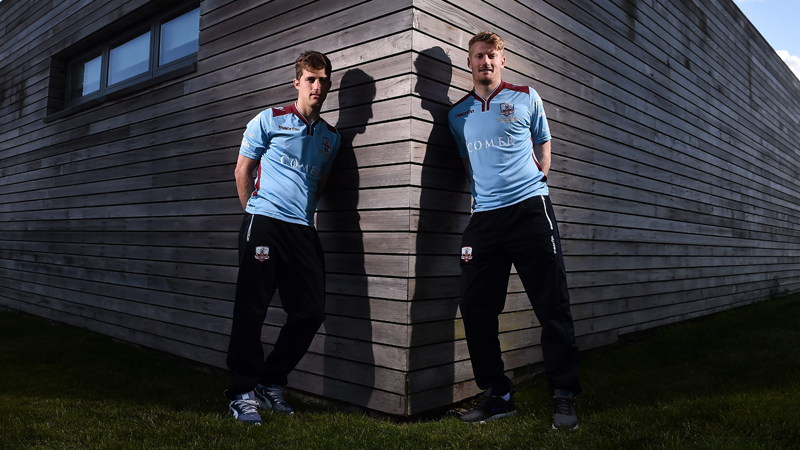 St Patrick's Athletic Match Preview
Galway United will look to lift the EA SPORTS Cup for the third time on Saturday night when the Tribesmen meet St Patrick's Athletic in the final at Eamonn Deacy Park.
United knocked out Bohemians and Dundalk on their path to the final, while the SuperSaints knocked out Shamrock Rovers at Tallaght Stadium to book their place in the final.
A sell-out crowd is expected at the Corribside venue.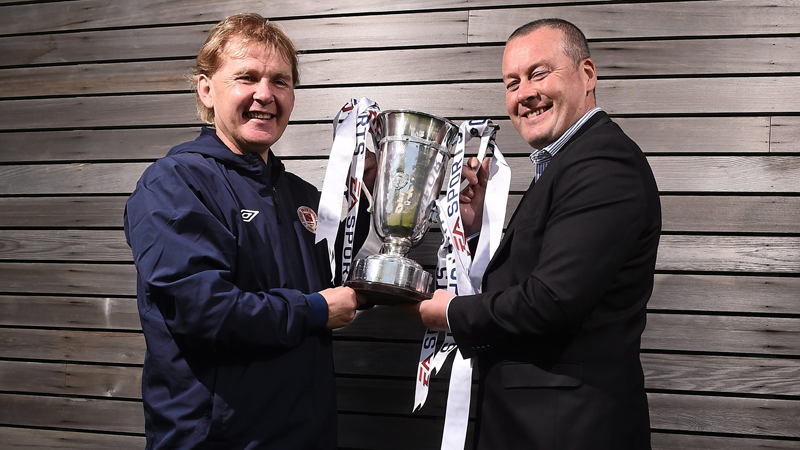 TOMMY DUNNE: "WE HAVE THE BELIEF THAT WE CAN WIN THE CUP"
"We're really looking forward to it. Everybody in the group is excited about the game. It's a great opportunity for the club, we're back in our first domestic final for quite a long time and we're pleased to be playing in-front of our own supporters.
"We worked very hard last year to get ourselves into these types of games. It's a learning curve but it's great experience for everybody involved.
"Our Cup run has given us belief and it has showed us that on our day, if we're hungry, we can compete with anybody. The semi-final and quarter-final is evidence of that. We're looking to get that bit of consistently in our game, week in, week out. It takes a bit of time to get there. With players returning from injury, we have that extra bit of competitiveness, it has freshened things up at training and everybody has stepped it up a little bit.
"The League Cup is one of the three major trophies in this country, it's a big game for us. When St Patrick's Athletic come to town, it's their own avenue for a trophy and it's our own avenue also. I hope it will be a good, competitive game. There are different circumstances in it. Your mindset, the nerves, the players don't really need to get themselves UP for this game, because naturally you will be up for a Cup final.
"We're not overly concerned about the opposition, we've got to make sure we're in good form and that we're doing what we need to be doing. It's a Cup final, a lot of the time form can go out of the window in one-off games such as these. I wouldn't read too much into current form. It's another opportunity for us to get out and give a good performance in-front of a full house. We want to show people that we can play and perform at the highest level in this country.
"Pats squad is vastly experienced, they've played in quite a number of big games, whether that be league or FAI Cup deciders. We will have to be well prepared, ready and focused on what we have to do. The players know Pats quite well. Tactically we might change a few things. We have a belief in our group that we can win the Cup. We are also not naive enough to think that Pats aren't a strong outfit that could turn us over if we're not on our game. We've got to be positive and go at them. We hope there's a really good atmosphere, I think these boys deserve a good day out and a good atmosphere. For Galway United to win a trophy would be nice considering where it's come from, and what it's been through in recent years."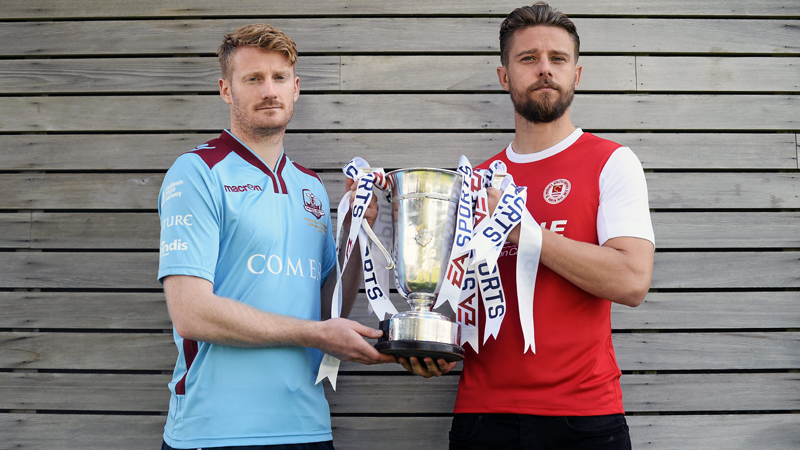 GALWAY UNITED CAPTAIN PAUL SINNOTT: "IT WILL BE A SPECIAL MOMENT"
"It will be a proud moment for me and my family. I've played in Galway all my career and it will be a special moment for me to lead the club into a Cup final.
"We've had two weeks to prepare ourselves for this game. The morale is good. We've trained really well over the last two weeks. It's been a lot more competitive with returning players. We're ready for the Cup final now and we're all looking forward to it.
"The preparation hasn't been much different, we're approaching this game just like Longford at home in our last home game and we're hoping for a similar outcome."
COLM HORGAN: "OUR SUPPORTERS CAN MAKE THE DIFFERENCE"
"We've had two weeks break leading up to the Cup final, I think there's two ways of looking at it. It would have been nice for us to carry our momentum from the Longford win but we've got a lot of guys just returning from injury that probably benefited from the two weeks of solid training that we did.
"Everybody is rowing in behind each other and there is a real excitement in the squad and in the town about the game.
"It's great to see tickets selling so well, we played in-front of around 3,000 supporters in the play-off final last year and it really spurred us on. Hopefully a home crowd of almost 4,500 can push us on again. The scene is set. Our supporters can make the difference."
TEAM NEWS
David O'Leary misses the EA SPORTS Cup final due to suspension.
Padraic Cunningham (knee) is ruled out for the rest of the season.
Alex Byrne (groin) is sidelined and he won't be back in full training for another two weeks.
REFEREE
Paul McLaughlin
GALWAY UNITED GOALSCORERS (BRACKETS = CUP GOALS)
Jake Keegan – 16 (4)
Enda Curran – 10
Padraic Cunningham – 7 (3)
Gary Shanahan – 5 (2)
Ryan Connolly – 3
Jason Molloy – 1
Sam Oji – 1
David O'Leary – 1
Andy O'Connell – (1)
FORM GUIDE
Galway United – LDLLW
St Patrick's Athletic – LLLLW
LAST MEETING
31/7/15: St Patrick's Athletic 3-1 Galway United