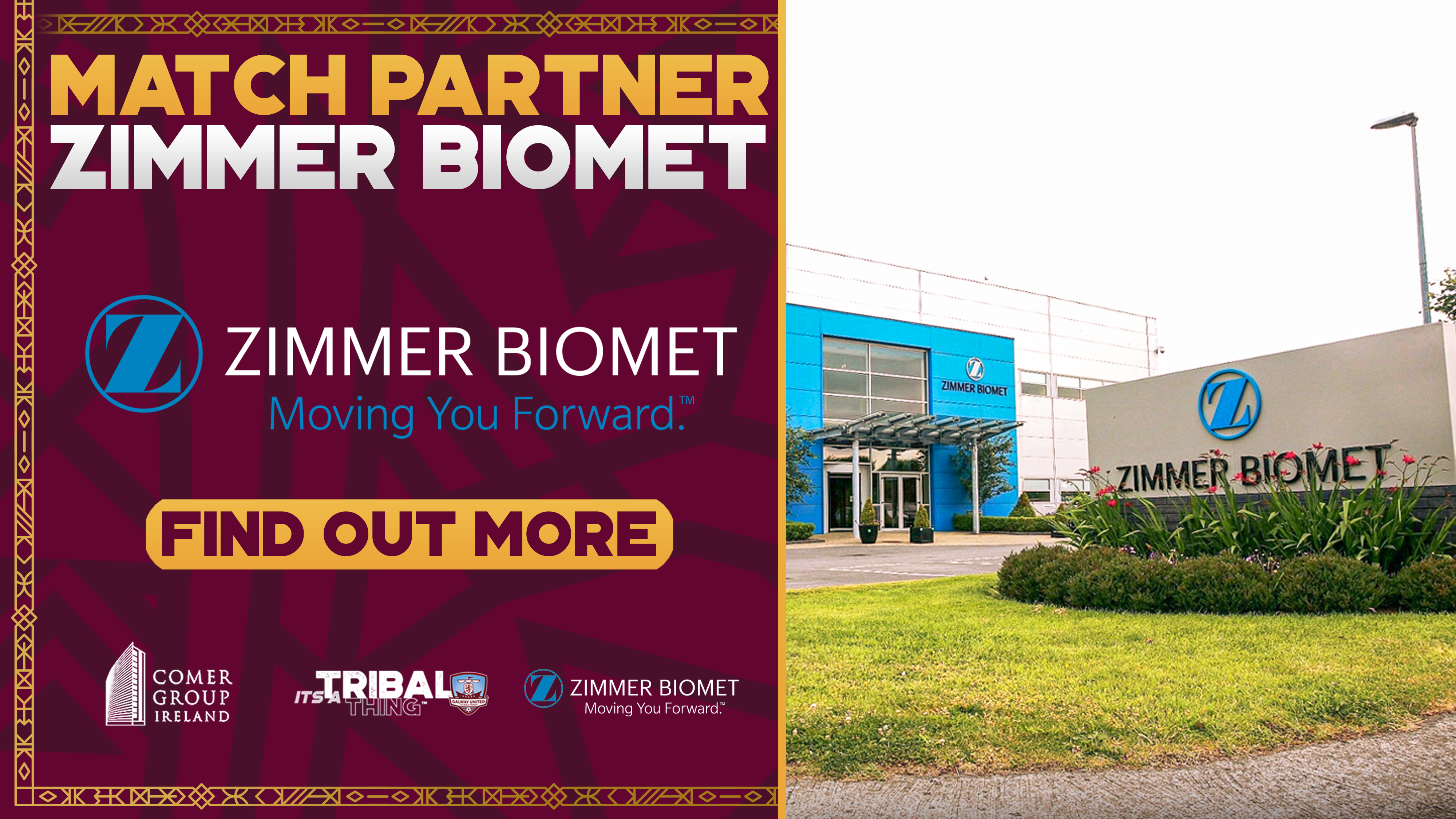 Zimmer Biomet Join as Matchday Partners
Galway United are thrilled to partner with Zimmer Biomet ahead of Saturday's game against Bohemians
As a global medical technology leader, Zimmer Biomet pushes the boundaries of innovation to redefine what's possible across all stages of the patient journey.
Zimmer Biomet has an open day in Oranmore on Friday 6th October from 1PM to 5PM.
We'd highly recommend heading along, there's exciting times ahead for Zimmer too as they are currently recruiting product builders. Visit CareerWise.ie to find out more!
For nearly 90 years, Zimmer Biomet has been a driving force in the rapidly growing musculoskeletal healthcare industry. With an unwavering focus on the needs of patients and surgeons, Zimmer Biomet is an industry leader.
Zimmer Biomet focuses on alleviating pain and improving the quality of life for people around the world. Their commitment to patients shapes all day-to-day decisions at Zimmer Biomet. Relentless customer focus, innovative solutions, disciplined execution and their dedicated people enable them to deliver products and procedures to treat a broad range of musculoskeletal health conditions.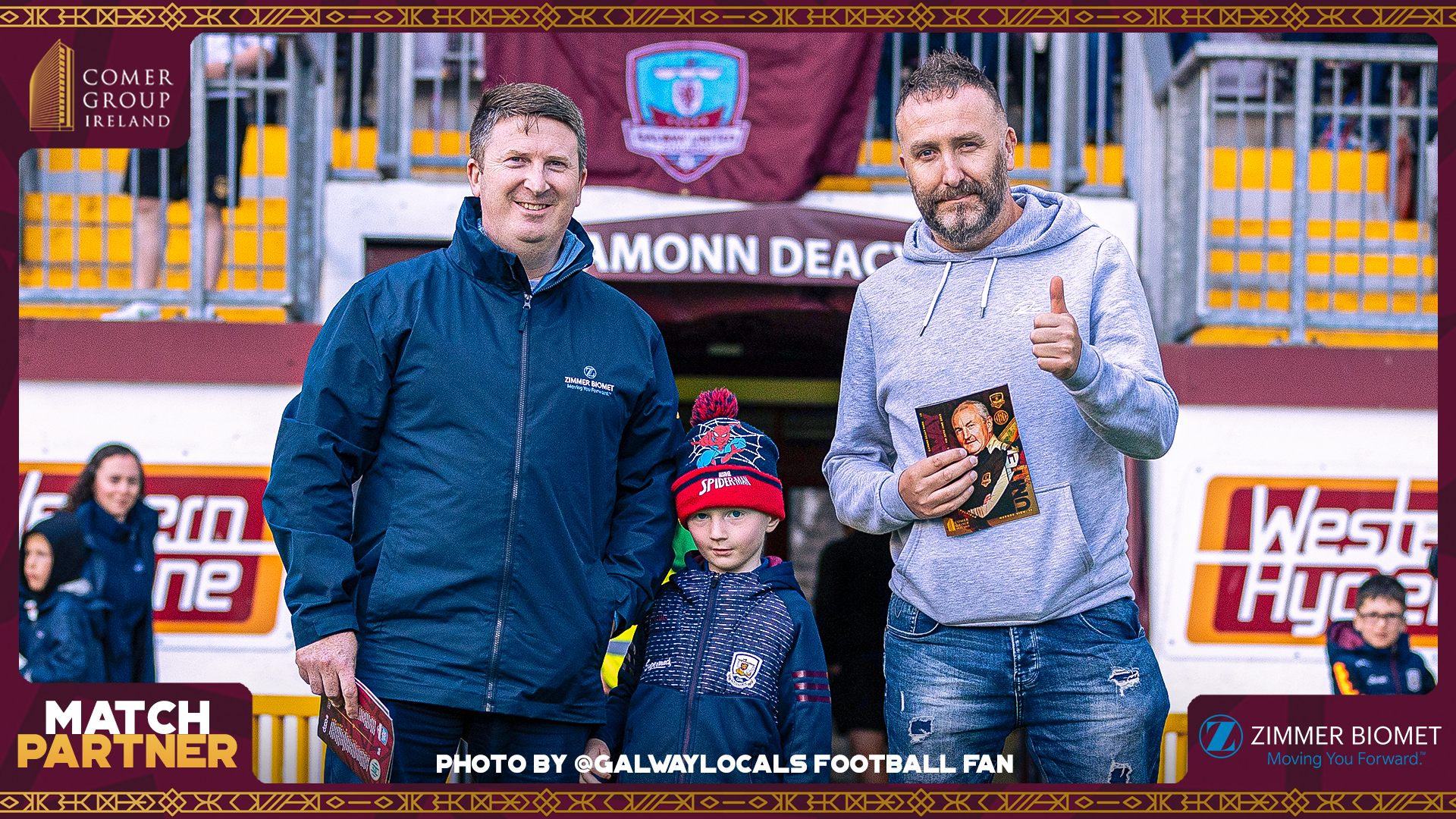 FOR MORE INFORMATION VISIT THE BELOW
Website: https://www.zimmerbiomet.com/en
Twitter: https://twitter.com/zimmerbiomet
LinkedIn: https://www.linkedin.com/company/zimmerbiomet/
YouTube: https://www.youtube.com/@ZimmerBiomet
If you are interested in a Matchday Partnership, email Marketing@galwayunitedfc.ie