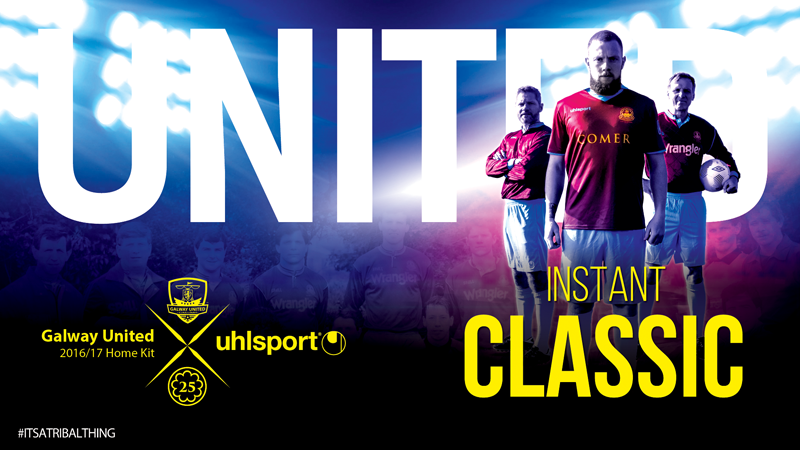 Galway United are delighted to present our brand new home kit for the 2016 SSE Airtricity League Premier Division season!
The kit, manufactured by our supplier Uhlsport, draws its inspiration from Galway United's 1991 FAI Cup triumph at Lansdowne Road, with 2016 marking the 25th anniversary of the victory against Shamrock Rovers.
The iconic 1991 Wrangler sponsored jerseys were synonymous with Galway United, and in 2016 the club will pay homage to the heroes of the 1991 season.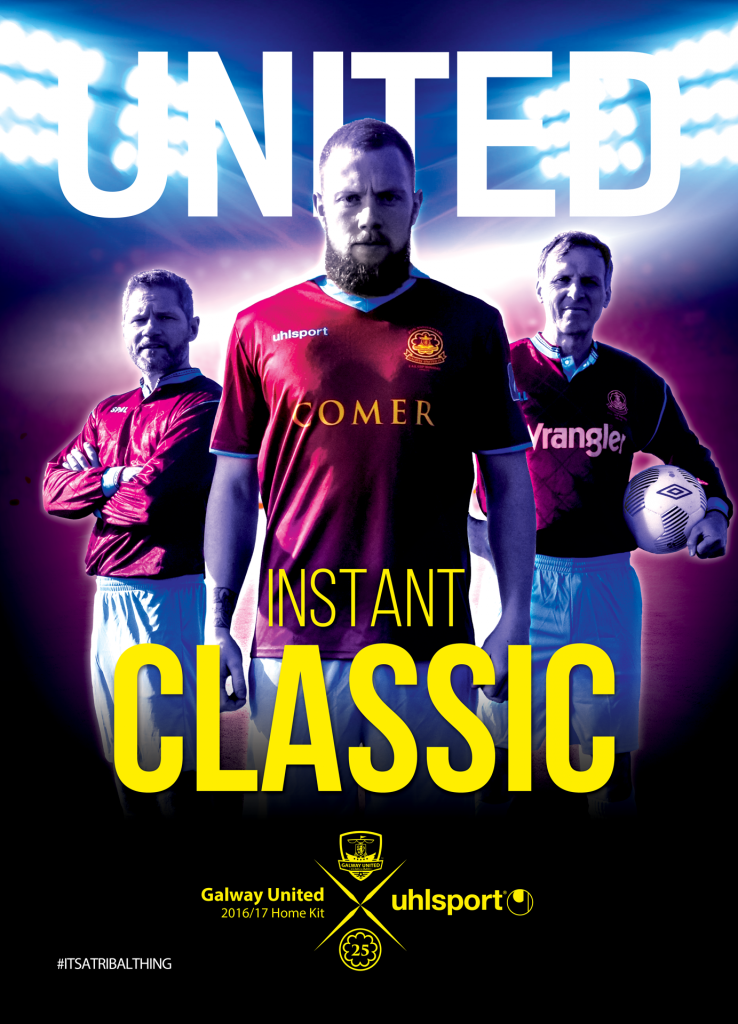 Galway United captain Ryan Connolly, sporting our 2016 kit, is flanked by two of the heroes of the 1991 squad, midfielder Peter Carpenter and scorer of the winning goal, Johnny Glynn.
Uhlsport are working alongside Teamsport.ie, operated by Peter Carpenter, to provide jerseys and merchandise for Galway United in 2016 and 2017.
Carpenter is proud to be involved with his club once again: "It's truly an honour and I'm very excited about the future with Galway United and Uhlsport.
"We have some ideas that will catch the interest of United fans and the launch of our home jersey is just the tip of the iceberg.
"To be involved with the club again, as well as being part of the 1991 Cup winning squad, I feel a great sense of pride when I see our new jersey and I'm sure our supporters will too."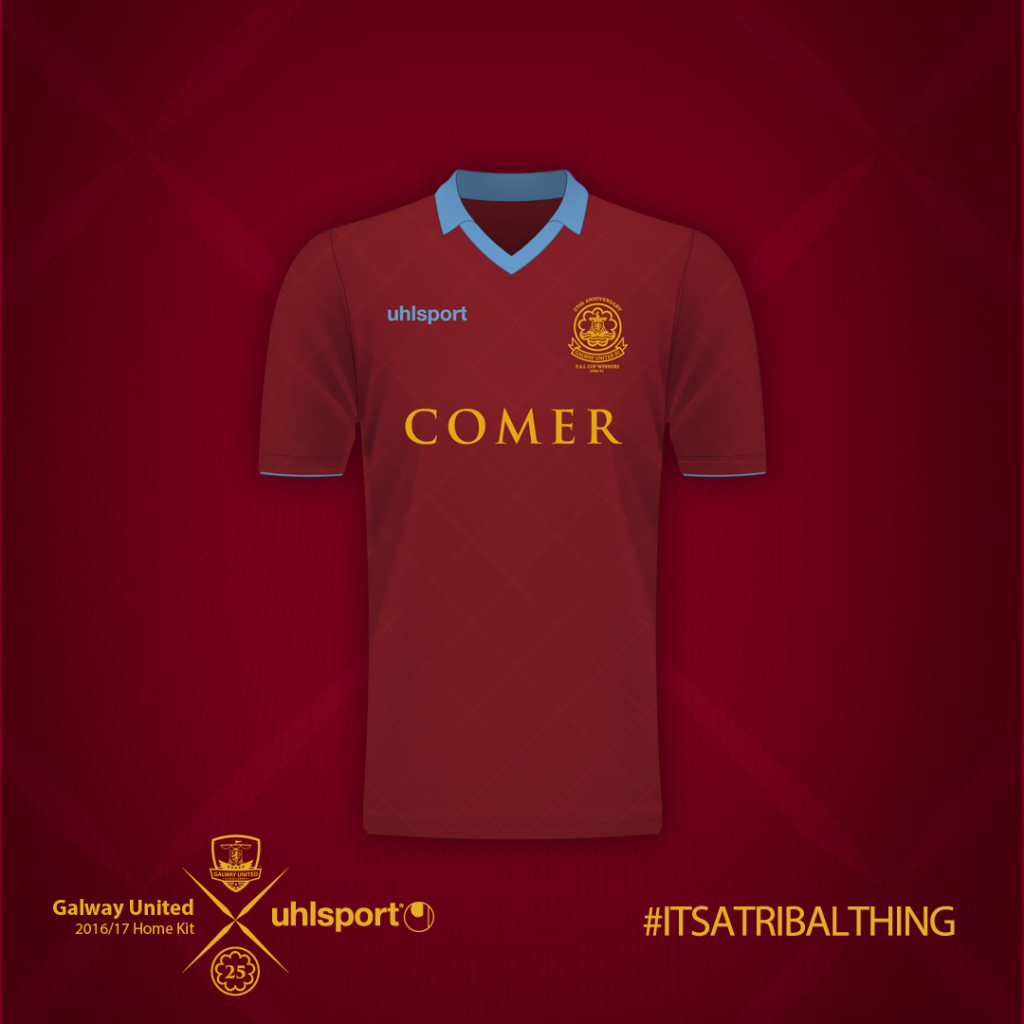 Galway United Chairman Jonathan Corbett is enthusiastic about the future with Uhlsport as Galway United's kit supplier.
"It's an exciting time to be a Galway United fan," he said.
"We're really pleased with the team that Tommy Dunne has assembled and off the pitch, Uhlsport and Team Sport have been working diligently on the clubs branding, merchandising and jersey design.
"The 1991 team is ingrained in Galway United's history and we feel our 2016 jersey provides a classy, styled representation of that iconic kit."
We are taking delivery of the 2016 Galway United jerseys this week and a point of sale will be announced at the weekend.
---
PRICING
Home and Away Jerseys
Adult – €55
Kids – €45
Third Jersey
Adult – €50
Kids – €40
---