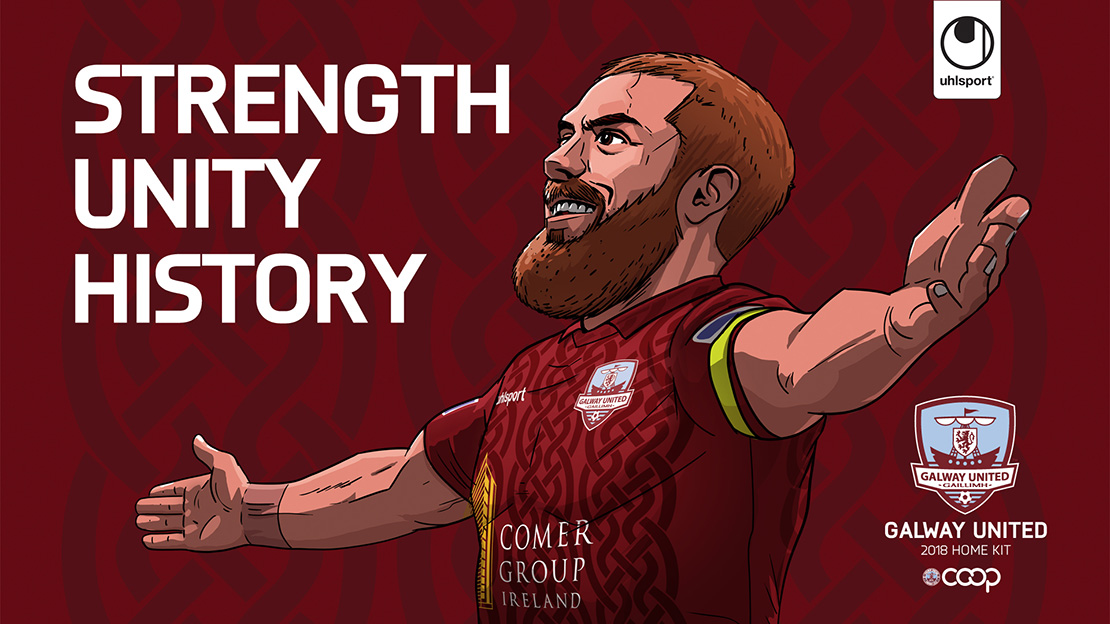 The 2018 Galway United Home kit is a bespoke design featuring a bold Celtic band motif which symbolises three distinct facets of the club.
Strength: Commemorating the strength of the Galway United Friends Co-Op. Established in 2014, this season we celebrate our clubs status as 100% fan-owned. We are strong.
Unity: Celebrating the unity of our teams. The Celtic design features four intertwining shapes, each representing one of our Galway United teams. U15, U17, U19 and Senior. We are United.
History: The Celtic band. A symbol of our shared history and culture. This is our city, our county, our club, our country. A tribute to Irish football for Irish fans. We are Galway.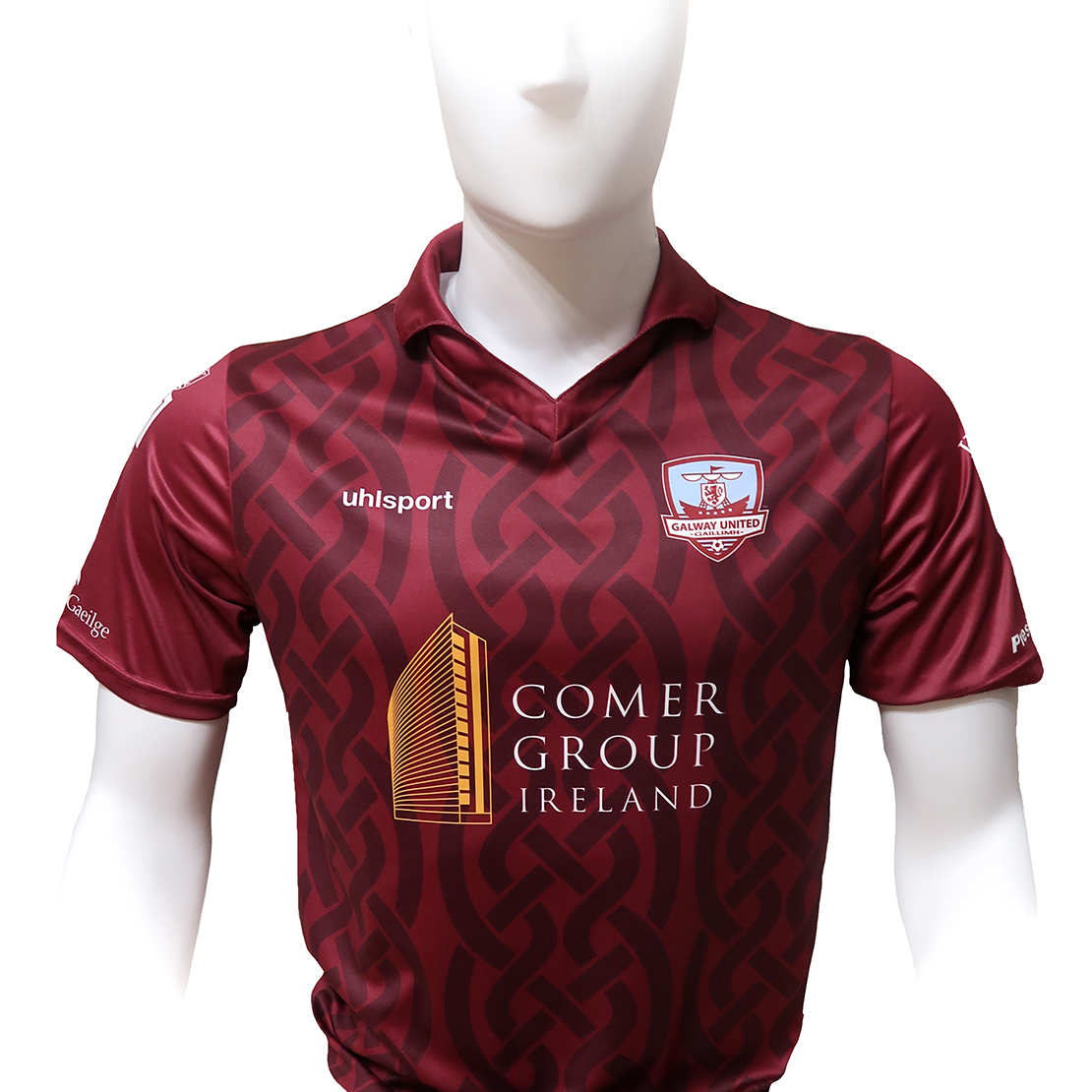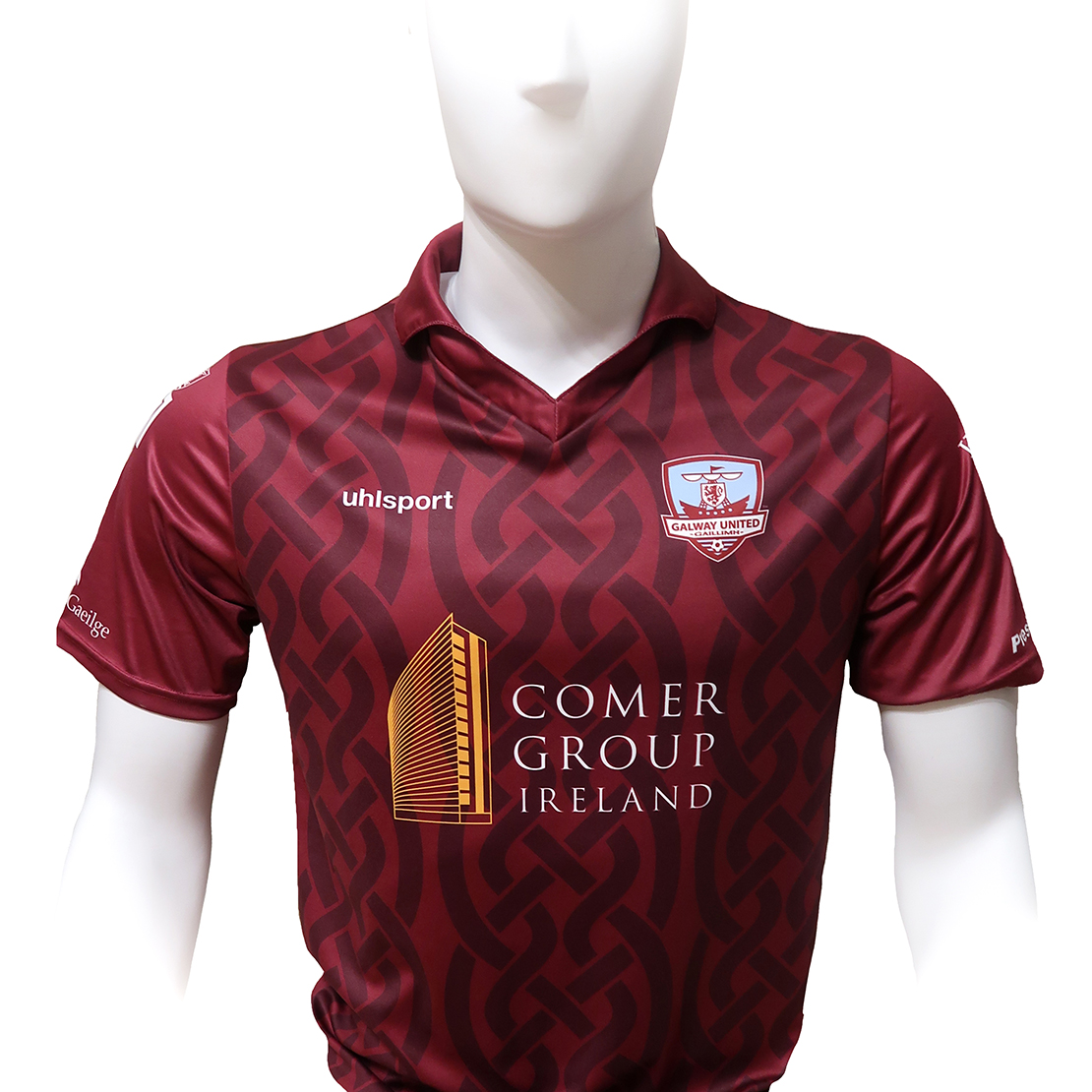 The super lightweight fabric utilises Uhlsport's Smartbreath TM technology.
Fully sublimated design for maximum durability on and off the field.
Co-Op branding on bottom hem. To celebrate our inaugural season as a 100% fan owned club.
Ireland flag adorned with pride on back of neck.
HOW TO PURCHASE
Kits are available to pre-order on our ONLINE SHOP and available to view at this evening's season opener against Athlone Town at the Galway United club shop, located behind the goals. Kits will be available to purchase in the coming weeks. Stay tuned to social media for updates.