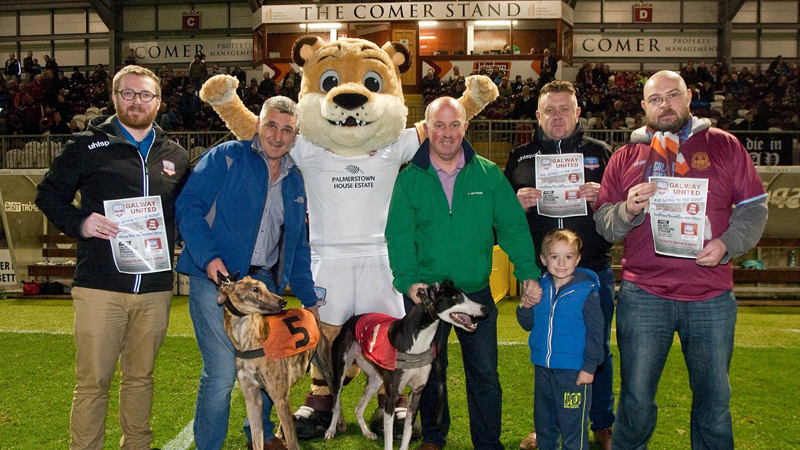 Galway United, in association with the Galway Soccer Co-op, are holding this years Player of the Year Awards at Galway Greyhound Track on Saturday, November 5th.
The awards night is being held in conjunction with a major fundraising event for Galway United in the form of A Night At The Dogs.
Tickets are €15, which includes admission, race card, and entry into a €1,000 buster draw. Tickets will be on sale from the Galway United club shop and programme stand at the Longford Town game on October 21st at Eamonn Deacy Park.
Tickets are also on sale from the Galway United office at Eamonn Deacy Park. O'Brien's Newsagents, William Street and The Dáil Bar, Middle Street.
Supporters can also purchase their tickets online. Click the "Buy Now" button below and select your quantity of tickets to purchase through Paypal, your tickets will be sent to you by registered post. Please note, there is a €1.50 charge for postage.
Please note that it is essential that tickets are bought in advance, as only then can Galway United benefit from ticket sales. Tickets bought at the gate on the night will not benefit Galway United. This an important fundraising event for Galway United, your support is appreciated.
[table id=25 /]
For further information on ticket sales or advertising, contact any of the following: Ronan Coleman (087) 6972823, Mike Daly (086) 3301907, Tommy Shields (087) 2930738, Gavan Duffy (086) 8114008, or e-mail info@gufc-coop.com.