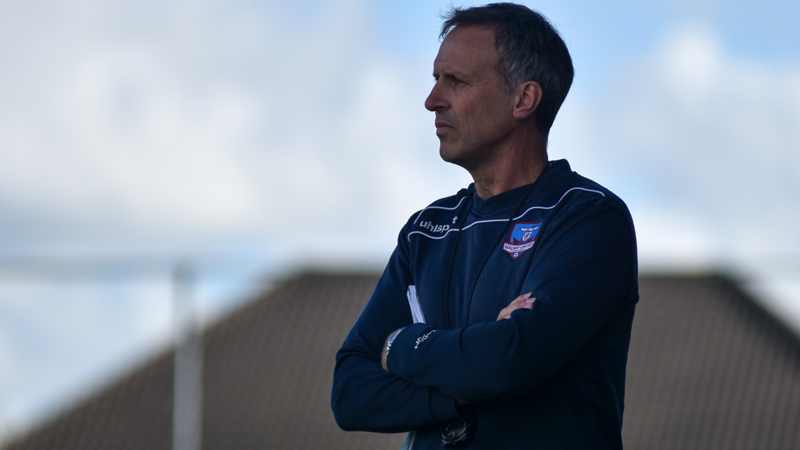 GLYNN: "The players had a never say die attitude."
Galway United reached the final of the under-19 league on Saturday afternoon, as the Tribesmen overcame Dundalk FC in a thrilling encounter at Eamonn Deacy Park.
United manager Johnny Glynn spoke to www.galwayunitedfc.ie in the wake of his side's massive win against the Lilywhites.
"A lot of people might have been seeing our under-19s for the first time, it was great that we were able to put on such a good performance."
He added: "I'm sure they were so impressed with the never say die attitude the players displayed. There was a lot of skill and a lot of talent out there."
United took the lead through an opportunistic Jesse Devers header, when the Mayoman swept in before Dundalk goalkeeper Ben Kelly to head into an empty net. United were reduced to ten men on the stroke of half time however, when Tommy McClean got his marching orders for a rash tackle. Despite their numerical disadvantage, Glynn insisted that United had to keep a positive outlook in the second half and Gary Kinneen added a second on the hour mark.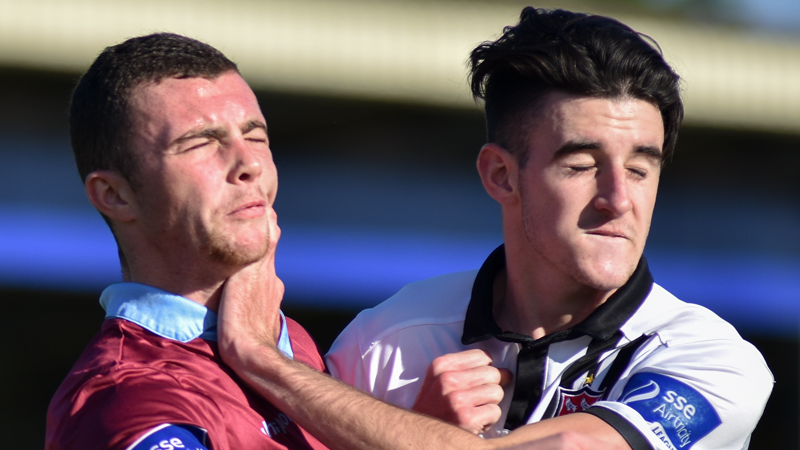 "At half time I said to the players that there's no point sitting in, if Dundalk score, then we have to come out. Lets get out and go at them, I didn't think they were that strong at the back, so we needed to get at their back four.
"We were positive, the ten men factor, obviously we haven't practised it, but we've trained with that formation and the lads were very familiar with it"
United's run of form since May has been remarkable, only losing three times in seventeen outings, and Glynn puts that down to having a strong group.
"We have a good bench, we've worked really hard to make sure that we have that squad because you're not going to be successful with eleven players. The lads that have come in have done very well and you can see the progress of some of the others players. It's been a huge factor for the club to have all these young players coming through
"It was great to see a big crowd at the game today, the lads really responded well to that and the fans lifted us at times. If the final is in Dublin or Donegal, we will hopefully get a good following."
PHOTOS BY Sean's Sport Photo – www.sportsphoto.ie