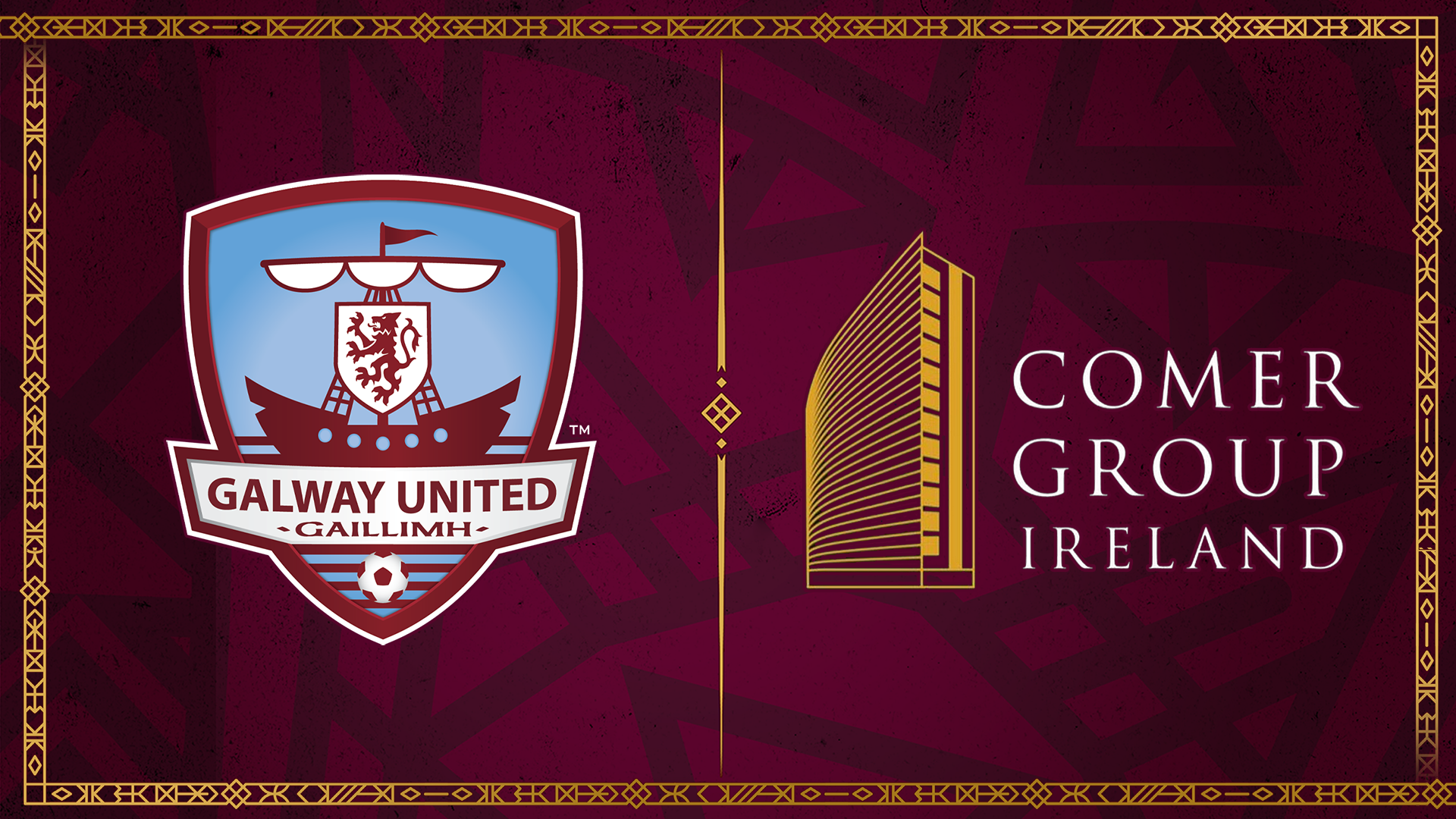 A Thank You From Galway United
Dear Supporters,
As the 2022 season draws to a close Galway United FC would like to say THANK YOU to everyone who has made this season a memorable one for so many reasons. The season has not ended with the result we wanted, or indeed had planned but that doesn't take away from the tremendous development the club has made on and off the field.
It has been a season of records at Eamonn Deacy Park, with the club achieving it's most successful start to a league campaign since it's inception. In addition to that we welcomed record attendances to our home ground, with supporters making their way up the dyke road in all weathers to support the senior team in what was another extremely competitive league.
We would like to thank our loyal fanbase, our Co-Op members, and season ticket holders who continue to support and help the club at all opportunities and especially those who have always represented the club away from home with pride and respect. We are extremely grateful to all of our volunteers who run the club at all levels. This includes the Co-Op committee, our media team, programme team, match-night volunteers, stewards, programme sellers and our academy fundraising teams. We are extremely proud of the positive feedback we're constantly receiving about the conduct of our media team, our match-night volunteers and we know next season will be no different.
We would like to thank all of our Club Partners and Sponsors who have once again dug deep to help this club provide full time professional football in the city and county. We would ask that our fans would recognise the efforts of our sponsors who help fund the club and help support them in any way they can. In particular our new relationship with the University of Galway has been a wonderful step forward for the club and football in the region and we hope to grow this relationship well into the future.
We wish to extend a particular thank you to Cian O'Connell for his unique, wonderfully spirited commentary on our LOI TV stream. His professionalism and consistency cannot be faulted and we have had amazing feedback both from our own ex-pat fans and rival clubs who watch the stream regularly. Cian's passion for the game is a tremendous asset to the club and something we're extremely to the O'Connell family for.
At the beginning of the season we outlined a number of goals to improve our community engagement, this is particularly down to the hard work of Colin Coyle, who spearheaded the Club Days initiative and the fruits of which were evident in the convoy of buses travelling in convoy to support the team in Limerick this past week.
We would like to extend our thanks to our Manager, John Caulfield and his whole backroom team for their efforts this season. While we didn't achieve promotion this year, there can be no doubting the effort levels and professionalism which has endured throughout the year against tough opposition and we can be proud of a number of historic wins to be added to the memories of this great club.
As we know, Galway United FC is more than just the senior men's team and our academy is an integral part of the development plan for the club. We would like to thank Johnny Glynn (Head of Academy) and all of our underage managers and coaches. It has been a fantastically successful year once again on the field for our Academy teams with our U19's finishing 3rd in Tier 1, our U17's winning the Tier 2 competition, our U15's having wonderful success in the summer competition in Oakham, and our U14's who reached the final of the Eddie Wallace Cup. The progress in our academy can be seen with the number of full underage internationals we have at all age groups and we are confident that we will see a greater increase in these numbers in the coming years.
The new Elite Football Course headed by Johnny Glynn in GRETB is now a pathway through education for our young aspiring professional footballers to progress and develop a dual career, this innovative project is a testament to the community mind-set and working with local partners to help change lives on and off the pitch.
Next season will see us entering a Senior Women's team,U19 team and an U17 team for the first time. This is an exciting time for our club and we wish to thank GWFC and all those who have helped grow the women's game in the West. We're proud to have these players wearing the GUFC badge and know that all efforts will be made to support the team as they look to develop from the success in the past and challenge for honours once again in the coming seasons.
THANK YOU ALL and we look forward to seeing you all back here in EDP next season. We'll leave you with the new club motto, 3 simple words that capture the essence of our club values:
Pobal, Peil, Paisean.
Sent on behalf of the Board of Galway United FC.