Alex Byrne signs new deal
Galway United are delighted to announce that Alex Byrne has signed a new contract with the club.
The former Salthill Devon midfielder has spent the last three seasons at Eamonn Deacy Park.
The 21-year-old has made 71 appearances for Galway United, scoring one goal for the club in the Playoff final against UCD in 2014.
The Galway native has signed a contract extension until the end of 2017 SSE Airtricity League season.
Galway United manager Shane Keegan has already added central midfielders David Cawley and Gavan Holohan to his squad for 2017 and he feels the re-signing of Byrne will prove to be another important addition.
"I'm delighted to get Alex on board, he's been with the club for a few years now. He's progressing and heading towards an age now where he should really be looking to be coming into his prime so he can fulfil the potential that he's got.
"I'd like to think that we'll see the absolute best of Alex. There really is bundles of potential in him. He's determined to show everybody just how good he can be next season.
"I think Alex will be the first to admit, regarding the impact he can make, it really is all about fitness. He struggled with injury last season and he was chasing his tail by the time he got back. Whereas this time, we had him in as part of our fitness tests a couple of weeks ago, he's ready to hit the ground running. He's already started (into a pre-season programme) and he's planning to work very hard on that over the next four or five weeks.
"Alex will be arriving in, in early January, already in good shape, ready to hit the ground running. I think, realistically, that's all that has been holding Alex back from fulfilling that potential over the last few years, in that he probably hasn't ever hit peak physical condition.
"I think with the likes of Johnny O'Connor in our corner, he's determined to make sure that we do get Alex in condition to allow him to show the full range of his abilities. I have no doubt that if he commits himself to getting into fantastic shape, he can have a brilliant season for us."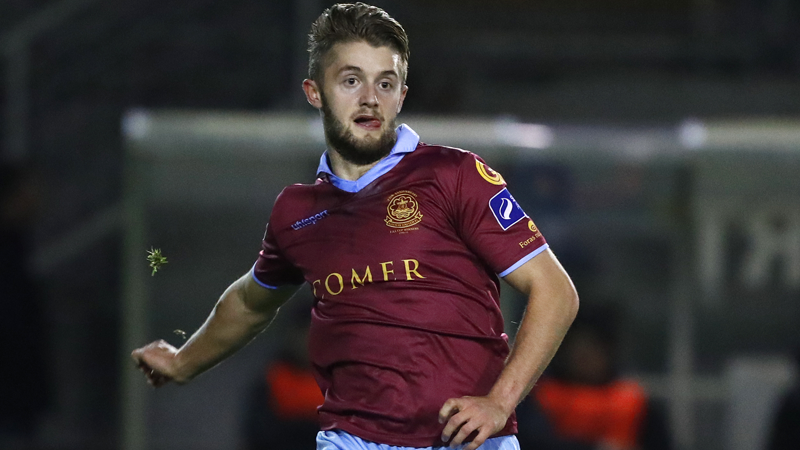 After signing his new deal with the club, Byrne told www.galwayunitedfc.ie that he is determined to make a big impact under Shane Keegan after enduring a frustrating 2016 campaign.
"When we arrived back for pre-season I was still injured from the previous season, so it took me a little bit longer to get going," Byrne explained.
"I feel next year there is no excuses. I'm working with the new strength and conditioning coach already, having sessions in the morning, before we get working. I want to hit the ground running in pre-season and then when the season starts, we'll be more than able for it.
"Shane has brought in a lot of good players with a lot of experience. The competition is always welcome, otherwise players will become complacent, which you don't want. You want a good, competitive atmosphere in training to get the best out of everyone.
"I know what is required of me and what everyone expects of me too. I'm just looking forward to getting back into training on the pitch so I can show everyone what I can do.
"I feel that the best is yet to come from me, so I'm looking forward to that."