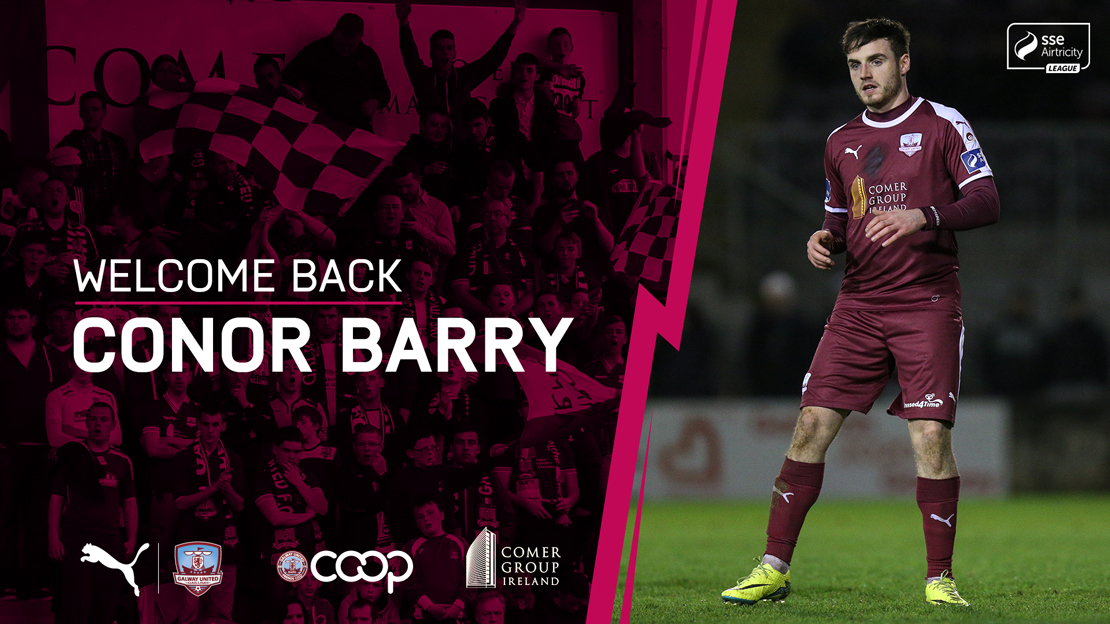 Barry signs new contract!
Galway United are delighted to announce that Conor Barry has signed a contract extension.
The 24-year-old attacking midfielder has committed his future to the club until the end of the 2020 SSE Airtricity League season.
Barry made 23 appearances for the Tribesmen in the 2019 season, scoring 8 goals.
The Portumna native joined the club in 2014, but it wasn't until the 2018 season that Barry really announced himself at Eamonn Deacy Park after rejoining from Athlone Town.
Barry made the number 10 position his own over the last two seasons after making his breakthrough at the club and he has scored 19 goals in 59 appearances for United in all competitions.
Barry told www.galwayunitedfc.ie that he was pleased to secure his future at such an early stage and he's aiming for the club to build on the 2019 season.
"We had a lot of young players that lacked experience last season, at times it was difficult for the team and also on a personal level because I struggled a bit with injuries.
"I believe next season will be different, the ambitions and expectations that the club have for 2020 were sold to me easily, making it a straightforward decision to re-sign.
"I had a few niggling injuries during the 2019 season that I struggled to shake off, but I felt when I got back to full fitness towards the end of the season I was flying and the team were playing well also, we won a few games and I scored 5 goals in 7 games.
"We know we can play, we know that re-signing key players from 2019 is hugely important and adding to them is only going to improve us going forward.
"Galway United is my club and I want to excel and succeed here. I'll set my own goals for the coming season and hopefully that will contribute to us really meeting our expectations for the season."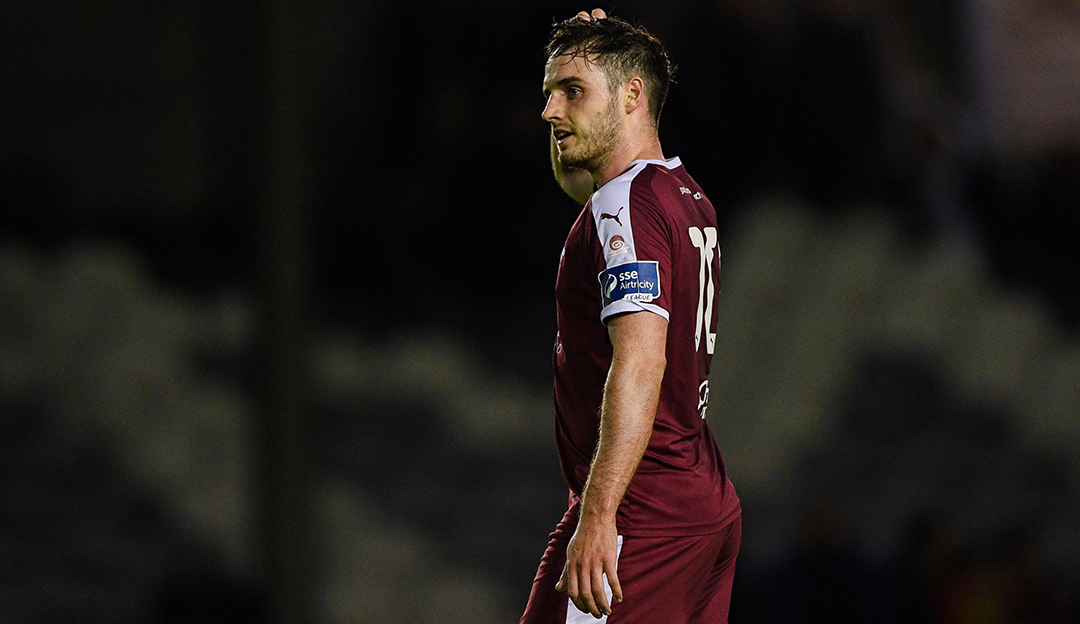 Barry has played his best football under Galway United manager Alan Murphy and the Mayo man was pleased to tie down another important player from his 2019 squad.
"I'm thrilled that Conor Barry has committed his future to Galway United. Last year was a bit of a mixed bag for Conor because he picked up a few injuries, but we saw from some of his performances that he is a big game player and we hope to bring in a few players that will take the pressure off him a little next year.
"We've seen the type of goals that Conor can both score and create. There has been a continuous improvement in his game in recent seasons and I'm hoping that he can take another step up the ladder next year and really launch himself into a new place that's good for both Conor and Galway United.
"He hasn't hidden the fact that Galway United is his club. Conor is very adamant that he wants to help bring the club back to a place where it's really competitive and pushing for promotion."