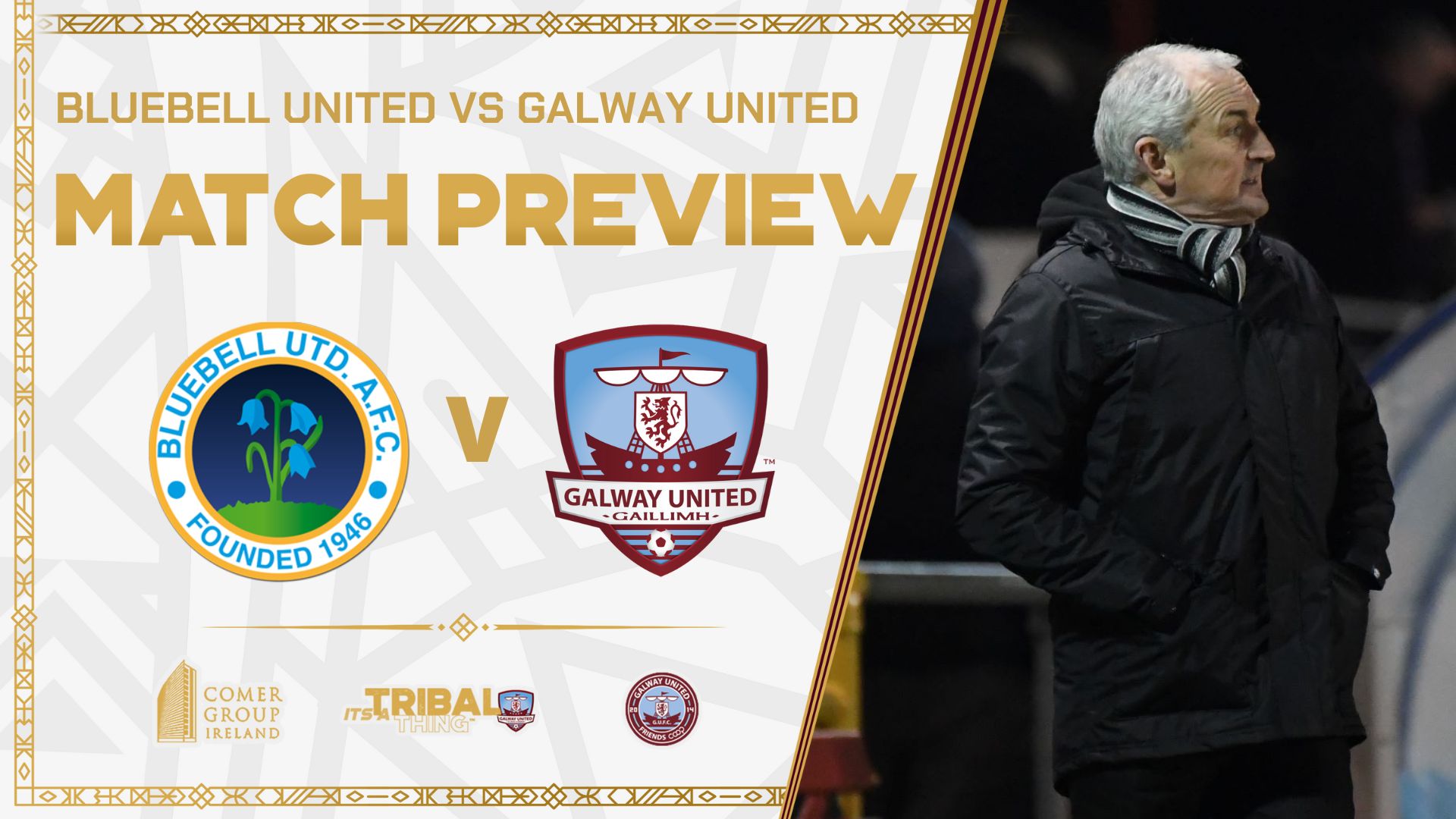 Bluebell United V Galway United Match Preview (FAI Cup)
'One of the biggest clubs in the Leinster Senior League' – John Caulfield, Manager
Galway United come up against Bluebell United in the first round of the FAI Cup this Sunday. Kick-off is at 3pm in Tolka Park.
The Tribesmen travel east this weekend to play Leinster Senior League side Bluebell United in the FAI Cup. Tickets for the opening round cup clash can be purchased at the gate for €10 & kids can watch the game for free (There will be no online sales).
Manager John Caulfield spoke ahead of United's first match of this year's FAI Cup:
"We are looking forward to the game against Bluebell United.

"I know the proud history they have in amateur football – they are one of the biggest clubs in the Leinster Senior League.

"Bluebell are under new management this year, Bobby Ryan is involved with them. They have signed some great former League of Ireland players so we are well aware of that.

"The pressure is on us, we will be respectable, and we know we will need to play to our best."
Galway United 2022 Squad
Conor Kearns, Matthew Connor, Conor Brann, Conor O'Keeffe, Stephen Walsh, Charlie Lyons, Killian Brouder, Diego Portilla, James Finnerty, Mark Russell, Evan O'Connor, Oisin O'Reilly, Ronan Bambara, Max Hemmings, Adam Thomas, Bastien Héry, Mikie Rowe, David Hurley, Conor McCormack, Edward McCarthy, Manu Dimas, Ronan Manning, Wilson Waweru, Francely Lomboto, David Tarmey, Rob Manley.
Bluebell United V Galway United (FAI Cup)
31/07/2022
Tolka Park
Referee: Gavin Colfer
Assistants: David Berry & Shane O'Brien
Fourth Official: David Connolly
2022 Goalscorers
Stephen Walsh – 12
David Hurley – 6
Manu Dimas – 3
Edward McCarthy – 3
Max Hemmings – 3
Wilson Waweru – 3
Killian Brouder – 3
Ronan Manning – 2
Alex Murphy – 2
Jordan Adeyemo – 1
Shane Doherty – 1
Rob Manley – 1