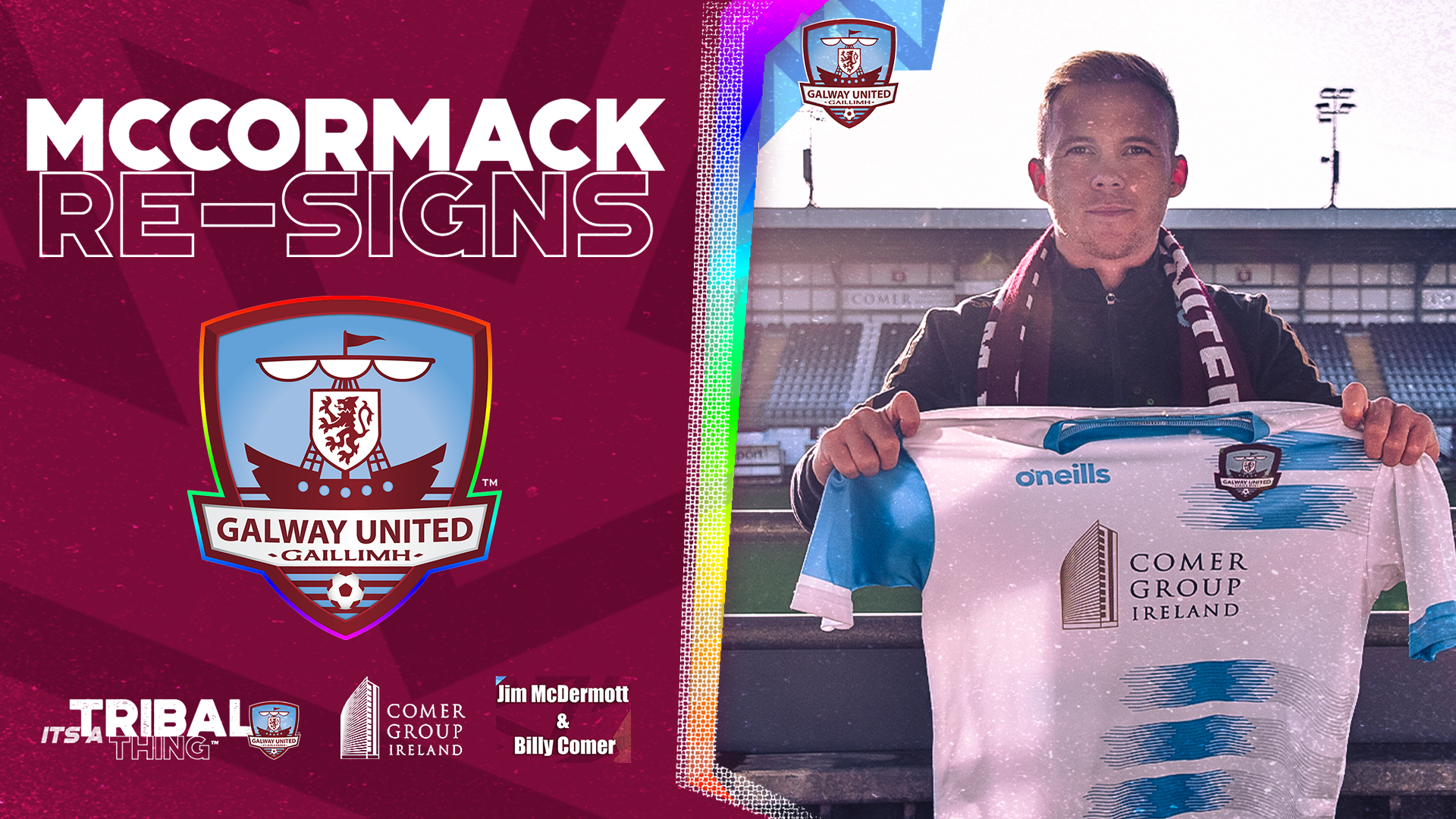 ATH-SÍNIÚ MCCORMACK LE 2022
Tá Conor McCormack, imreoir lár na páirce, tar éis síniú le Gaillimh Aontaithe don séasúr 2022.
Bhí áthas ar Conor, a bhí mar chaptaen le Aontaithe an séasúr seo chaite, chuir sé peann le páipéar le bheith mar an chéad imreoir eile de chuid na fir treibhe le síniú arís d'fheachtas 2022 agus bhuail sé le foireann na meán i bPáirc Eamonn Deacy níos luaithe inniu.
"Sea, tá an-áthas orm, bhí mé ag caint le John le cúpla mí anuas agus tá an-áthas orm é a fháil thar an líne anois agus táím ag súil go mór leis an réamhshéasúr i mí Eanáir"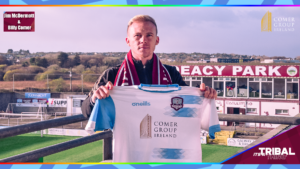 "Bhain mé an-taitneamh as mo chéad bhliain i nGaillimh, bhí chuile dhuine an-deas agus fáilteach, aon rud a bhí uainn, thug siad aire dúinn. Tá na h'áiseanna oiliúna i mBóthar na Trá úrscothach agus táim ag súil go mór le mo dara séasúr anseo "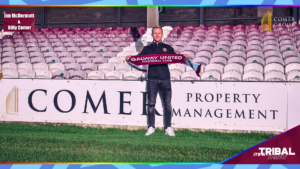 Is ceannaire é Conor McCormack le United roimh fheachtas sraithe 2021, agus ainmníodh Conor mar chaptaen láithreach.
Taibheoir réalta ag leibhéal na hóige ab ea Conor, d'fhreastal sé in acadamh Manchester United mar déagóir ag 16 m'bliana d'aois i 2006. Chaith sé dhá bhliain ansin, ag bogadh chun na hIodáile chun imirt san Serie B le Triestina.
D'fhill sé ar Éirinn chun imirt le Ruagairí na Seamróige, áit ar d'fhan sé ar feadh trí séasúir. Bhí sé páirteach ansin le foireann St.Pats a bhuaigh an Premier Division i 2014, ansin, chuaigh sé go dtí Dóire leath bealaigh tríd an séasúr dar gcionn.
I 2017, tháinig sé ar bord le John Caulfield ag Corcaigh. d'Fhan sé trí bliana I Turners Cross, sular fhill sé ar an Brandywell arís i 2020.
Is buaiteoir cruthaithe é Conor, bhuaigh sé beagnach gach comórtas sa tír arís agus arís eile, lena n-áirítear teidil Premier Division le na Ruagairí (2011) agus Corcaigh (2017).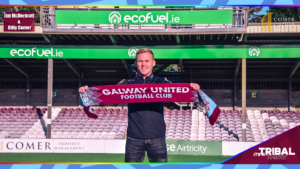 Ba é Conor captaen an chlub i 2021 agus stáplacha i lár na páirce le Aontaithe, labhair sé faoi na freagrachtaí a thagann leis sin leis an foireann meán.
"Thug John an captaenacht dom nuair a tháinig mé isteach anuraidh, d'imir mé faoi John le trí bliana, tá a lán freagrachtaí ann. Tá a lán imreoirí óga atá in ann teacht chugam ag am ar bith le haghaidh aon chomhairle nó más gá, cabhair a thabhairt, beidh mé ann i gcónaí agus ar ndóigh tá sé tábhachtach caighdeáin a bhrú san oiliúint ó lá go lá. "
Tá Conor urraithe ag na fir dúchasaigh ó Gleann na Madadh, Jim McDermott agus Billy Comer, a bhfuil lucht leanúna fada acu ar Ghaillimh Aontaithe agus a fhreastalaíonn ar gach cluiche – sa bhaile agus i gcéin. Lucht leanúna ollmhór, is tearc-ráiteas don bheirt fhear uasal seo!
ENGLISH
Midfielder Conor McCormack has re-signed with Galway United for the 2022 season.
Conor, who was United's captain last season, was delighted to put pen to paper to be the tribesmen's next player to re-sign for the 2022 campaign and caught up with the media team in Eamonn Deacy Park earlier today.
"Yeah look I'm delighted, I've been talking to John the last few months and I'm delighted to get it over the line now and looking forward to pre-season in January"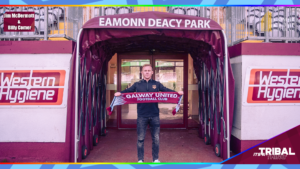 "I've really enjoyed my first year in galway the people have been really nice and really welcoming, anything we needed we got looked after. The training facilities in Salthill are state of the art and I'm really looking forward to my second season here"
A born leader, Conor McCormack joined United ahead of the 2021 league campaign, and was immediately named captain by John Caulfield.
Conor was a star performer at youth level, and joined the Manchester United academy as a 16 year-old in 2006. He spent two years there, turning down an extension to move to Italy to join Serie B side Triestina.
He returned to Ireland to join Shamrock Rovers, where he stayed for three seasons. He joined then-champions St. Pat's for the 2014 season, before joining Derry City mid-way through the following season.
In 2017, he joined John Caulfield at Cork City. He was three years at Turners Cross, before returning to the Brandywell for 2020.
Conor is a proven winner, having won almost every domestic competition in the country on multiple occasions, including Premier Division titles with Rovers (2011) and Cork (2017).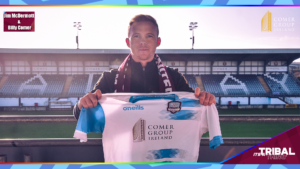 Conor was the club captain in 2021 and a staple in the United midfield, he talked about the responsibilities that come along with that to our media team.
"John gave me the captaincy when I came in last year, I've played under him for three years, there's a lot of responsibility. There are a lot of young players who can approach me at any time for any advice or if they need help I'll always be there and of course it's important drive standards in training day in day out"
Conor is sponsored by Glenamaddy natives, Jim McDermott and Billy Comer, who are long-time fans of Galway United and attend every game – home and away. Massive fans is an understatement for these two gentlemen.