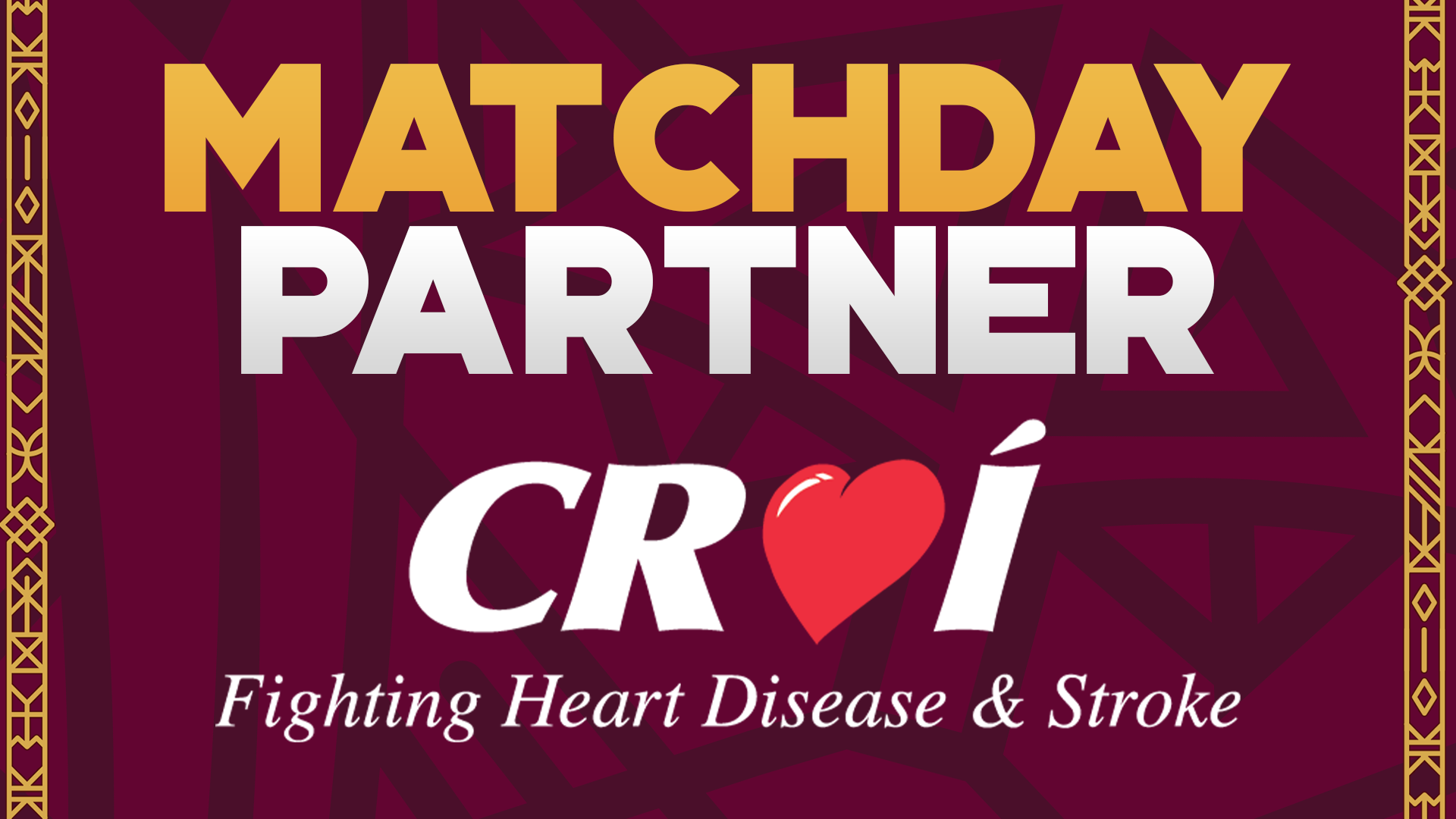 Croí Join as Matchday Partners
Galway United Football Club join Croí in the fight for heart and stroke health awareness
Croí is delighted to partner with Galway United FC to become Health Partner for Galway's League of Ireland Men's Team, Women's Team and underage male and female academy. Through this partnership Croí will raise awareness of the importance of good cardiovascular health and stroke prevention.
The aim of the collaboration is to promote heart health and stroke awareness and to educate fans and players about the importance of taking care of their health. Through this initiative, Croí and Galway United Football Club aim to inspire people to lead healthy lifestyles and take proactive steps to prevent heart disease and stroke.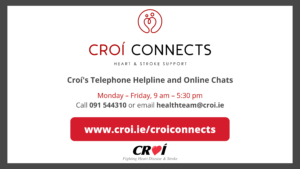 Cardiovascular Disease remains the biggest annual cause of death globally, accounting for 1 in 5 of all premature deaths (people under age 65). Yet, 80% of premature CVD events are preventable. CVD can affect anyone, regardless of age, gender, or race. The good news is that making simple lifestyle changes like eating a balanced diet, engaging in regular physical activity, managing stress, and avoiding smoking can go a long way to prevent CVD.
"We are delighted to join Galway United in this valuable partnership, who are great role models for maintaining regular exercise and physical activity through all phases of life, as well as having strong social connections – both very important factors in maintaining long term health and wellbeing.  Knowing your numbers, maintaining healthy blood pressure and cholesterol levels, taking regular exercise, and having a healthy weight are all linked to a healthy heart and to reducing your risk of a serious cardiac or stroke event, and we very much look forward to working closely with the Galway United team in this regard." Annie Costelloe, Head of Patient and Community Engagement, Croí.

Jonathan Corbett – Chairman, Galway United Football Club: "We are delighted to partner with Croí, as a local charity who provide an excellent service to wider community. We look forward to working with Croí to share their expertise around heart health, good diet, and regular exercise with both of our senior League of Ireland teams as well as our academy players, both male and female. At Galway United, we attract a fan base ranging in age with our youngest supporters aged 4 or 5 up to those in their late nineties therefore it is also a great opportunity for our supporters to engage, learn and ultimately join Croí in their mission to lead the fight against heart disease and stroke".
So, get up to Eamon Deacy Park this Friday 23rd June to support GUFC and look out for the Croí health team who will be in attendance to carry out health checks and raise awareness of the lifesaving work that Croí do in the community.
For further information on Croí please visit: www.croi.ie or follow @CroiHeartStroke across Facebook, Instagram, Twitter and LinkedIn.
If you are interested in a Matchday Partnership, email Marketing@galwayunitedfc.ie