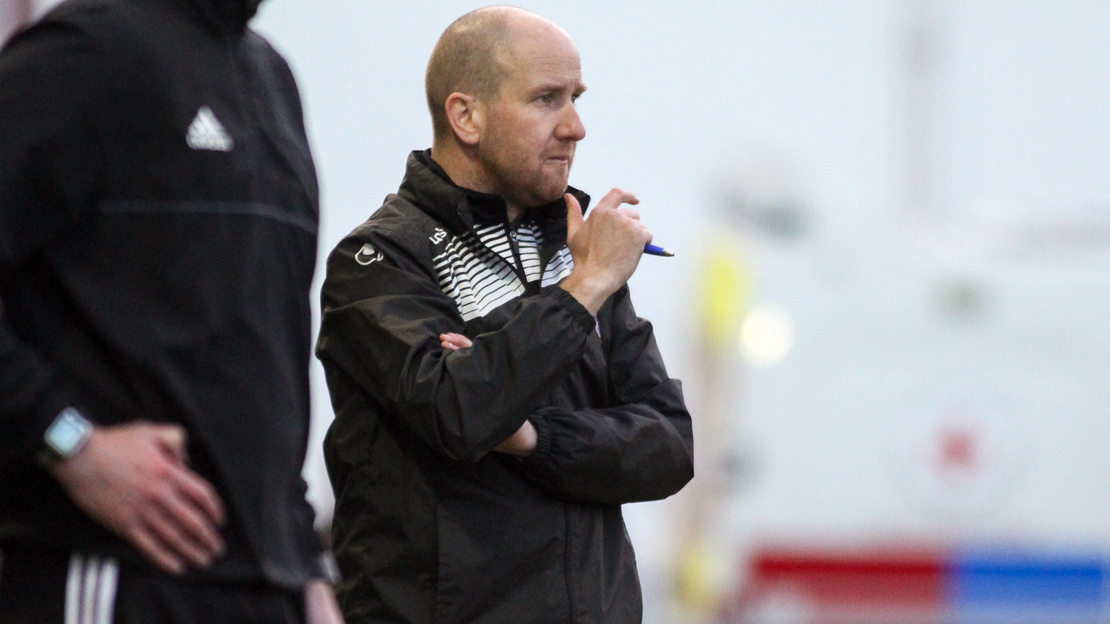 DUNDALK REACTION | Keegan hails massive win
Shane Keegan hailed his players after they secured their first league win of the season with a 2-1 win against Dundalk at Eamonn Deacy Park.
A first half header from Vinny Faherty and a 92nd minute winner from Gary Shanahan guided the Tribesmen to an important league triumph.
Shane Keegan gave www.galwayunitedfc.ie his verdict.
"It was brilliant. All the superlatives I could throw out in terms of phenomenal work-rate, concentration levels and all that. The win is obviously the icing on the cake on top of what was a brilliant performance.
"There was no way that Vinny Faherty and Ronan Murray were going to get 90 minutes, given the job we were asking them to do and also due to Ronan not having trained this week. Ronan has been in rehab all week long and I got him to sit on the sideline and watch the tactical session yesterday so that he could understand what his role was going to be. We couldn't risk training him even yesterday, if we wanted to try to start him tonight. For him to put in the level of work that he has tonight, for a player that hasn't trained all week was superb.
"It was brilliant to be able to spring two fresh lads from the bench like Jesse Devers and Padraic Cunningham. They did extremely well to get themselves so far up the field and to counter-attack as well as they did. They're young lads, on with fresh legs, so they did what I would have expected of them.
"Gary Shanahan, I cannot heap enough praise on him. How he found the energy to get up and support the two players ahead of him (Cunningham and Devers)… They are two of our quickest players and were fresh. Gary had 90 minutes of up, down, side to side. Phenomenal work-rate. To find the energy to get up and track the attackers ahead of him and be on the end of a break is phenomenal."
United have made up ground on a number of teams and travel to Drogheda United next week after an EA SPORTS Cup quarter final against Sligo Rovers, Keegan wants his players to continue their solid form of late.
"It's what we make of the win," Keegan explained.
"The highlight of last season for United was perhaps beating Dundalk here, but then the season fell apart after that and they were awful after that. Winning a big game like this tonight doesn't automatically mean you are going to win lots of games after and do really well. The exact opposite happened last year.
"I did use it as part of a teamtalk before the game. I put up a picture of Michael D celebrating in the dressing room. I told them straight out, that's a picture that makes me very jealous. Not because of Michael D, but because you have a squad of 20 players smiling from ear to ear and I haven't had that feeling yet here and I wanted that feeling. Thankfully we got that tonight.
"You could probably pick out three or four players who had their best performances of the season tonight. Vinny Faherty was certainly among them, he was excellent. The amount of balls he fought for and did really well for his goal. I thought Stephen Folan was outstanding. He got blocks on everything, got his head on everything, his distribution was good.
"We had a good few massive performances around the pitch," Keegan concluded.