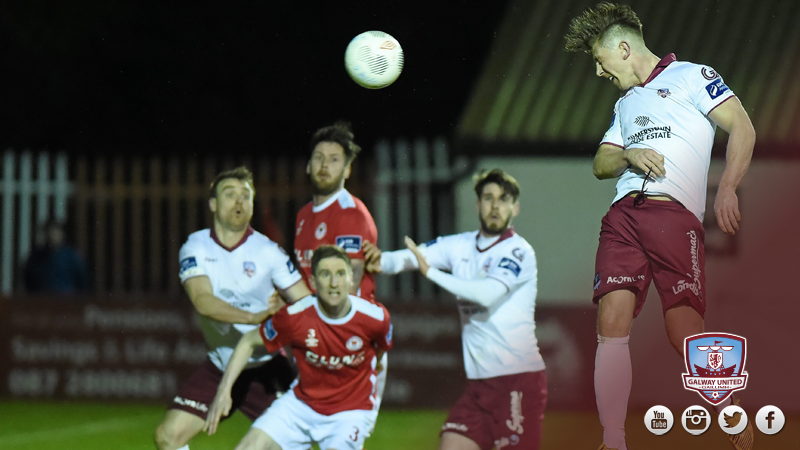 Folan: "We're going in the right direction"
An excellent opening night win for the Tribesmen, with three points brought home from Inchicore and Galway United defender Stephen Folan was in high spirits recounting the evening's action.
"We showed great character, we dug in and when we went 1-0 down, the heads didn't drop. In retrospect, it probably geed us up more.
"When they scored, I had a feeling that for the next five minutes they would sit off us. The boys got the ball down, and we beat Pats at their own game for that period of ten minutes where we were on top of them.
"We didn't let them out of their half. We were first to every ball, first to every second ball, won every challenge and won every header. Everyone covered every blade of grass. It just comes down to the ethos of the group and the management
"Anything is possible in this league if you work hard, if you've got people that run through that barrier for each other. Last night was testament to what has been going on and of course building on from the end of last season. It speaks volumes of the group, to go down 1-0 against Pat's and then to come back and beat them 3-1 on their own patch. With players in that team who have won leagues, I think it only bodes well for the future and of course Bray Wanderers next week."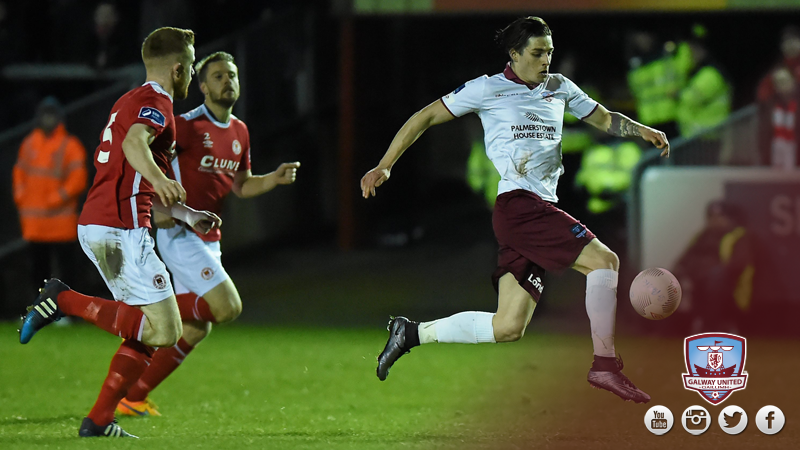 Folan plied his trade elsewhere in the league last season, but kept a keen eye on his hometown club's fortunes.
"If you look through the team currently, there's a lot of strong characters and personalities. It's not easy for me to say exactly, but from an outside perspective, United might have shown some naivety at times last season, from set pieces in particular.
"Tommy has drilled us about set pieces and conceding, in a positive way, and it seems to have resonated with the lads. It has meant that when we're in those positions, to a man, we knew what we were doing. When the corners were coming in, everyone was organised, everyone knew what they were doing, everyone sticking to their man.
"I don't think they got any joy from a set-pieces, apart from one off-balance header that went out towards the corner flag. After that, we didn't allow Pat's to get anything of consequence."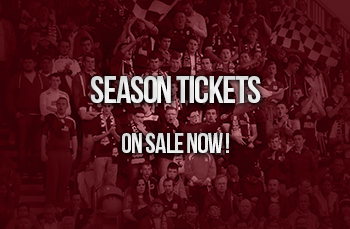 Folan made his Galway United debut alongside experienced centre-half Paul Sinnott, a partnership which dealt well with Saints front-man, Christy Fagan.
"Fagan makes St. Pat's tick and if you can neutralize him, it has an effect on the entire team. It has to be said that it wasn't just the efforts of Paul Sinnott and myself, absolutely everyone on the team last night genuinely worked their backsides off.
"It was very nice to be playing my very first game for Galway United. First game, first win and the way the whole team performed. From the 'keeper, to the boys who came on and the attitude of the players after the game, coming out to do their running, just a credit to the club. I just think we're going in the right direction.
"I know it's very easy to say after one game, but there's a good feeling around the club at the minute, and long may it continue."
United's goals from Vinny Faherty, John Sullivan and Enda Curran, were diverse and well-taken goals.
"If you look at the goals they conceded, from a defensive point of view, it would probably be fair to say that last year, we would have conceded those sort of goals. Goals that you shouldn't be conceding, especially at this level. It just shows you that anyone on their day is capable of pressuring teams into making those mistakes. It's about being switched-on.
Stephen Folan: From the word go yesterday, all the boys were switched on and that can be seen from the goals we scored.
"From a throw-in, Vinny slipped his man before cutting inside and creating an angle for himself. A very well-taken goal. For the second, it was an unbelievable free-kick in from Connolly and Sullivan lost his man to give himself a free header.
"For the third, Darren Dennehy played a diagonal ball, I won the first header and it broke down to Connolly, who drove at the defence and slipped it into Enda Curran.
"What more do you want from a counter-attacking move?
Stephen Folan: It was a joy to be a part of and it was a proud moment for me personally, especially having my family up at the game. It was a very nice moment.
"It was great for the camaraderie in the team and for the fans that traveled up in their droves. It's a terrible cliché, but they were the twelfth man. They were loud and made themselves heard.
"How many times have you seen us go up to Pats and win comfortably? Derek O'Brien and Vinny put three past them on opening day, but you're going back an awful long time. It's an encouraging start and hopefully we'll bring it into the game against Bray."