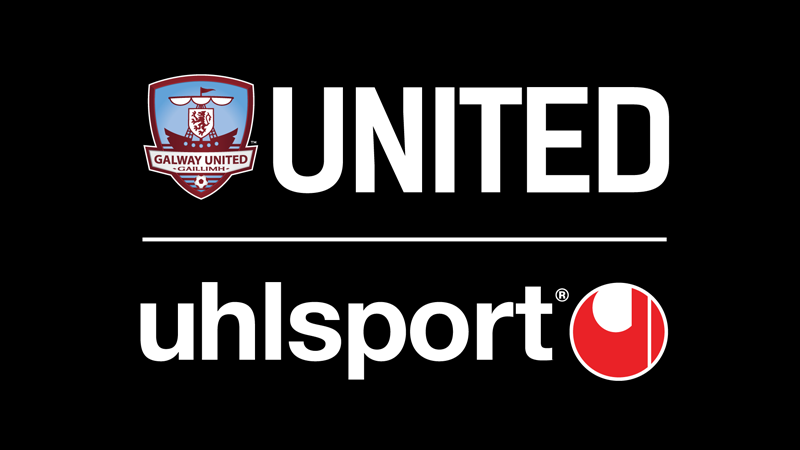 Galway United partner with Uhlsport
Galway United are delighted to announce Uhlsport as the club's official kit supplier for the next two seasons.
Galway United will work with Uhlsport's local distributor Team Sport, which is operated by former Galway United player Peter Carpenter.
A new range of club merchandise, including three new jersey designs, are in production and will be on sale in the New Year.
A limited number of Galway United Uhlsport bags, hats, scarves and jackets are available from the Galway United club shop in the Eyre Square Centre (beside Specsavers).
Peter Carpenter, Team Sport, is delighted that Galway United have chosen to partner with Ulhsport for 2016 and 2017: "It's a big honour for me to be working with Galway United on behalf of Uhlsport, I have very fond memories of my time with the club.
"I'll be doing my utmost in conjunction with everyone at the club to bring a much bigger fashion element into the merchandise side, whilst also keeping in touch with the clubs traditional colours and core values, especially as we approach the 25th anniversary of 1991 FAI Cup win.
"We're going to be developing and re-branding the shop and retail side of the club and we want to take it to the next level. We have big plans and I'm very passionate about the Galway United brand and I'm looking forward to working with the club going forward."