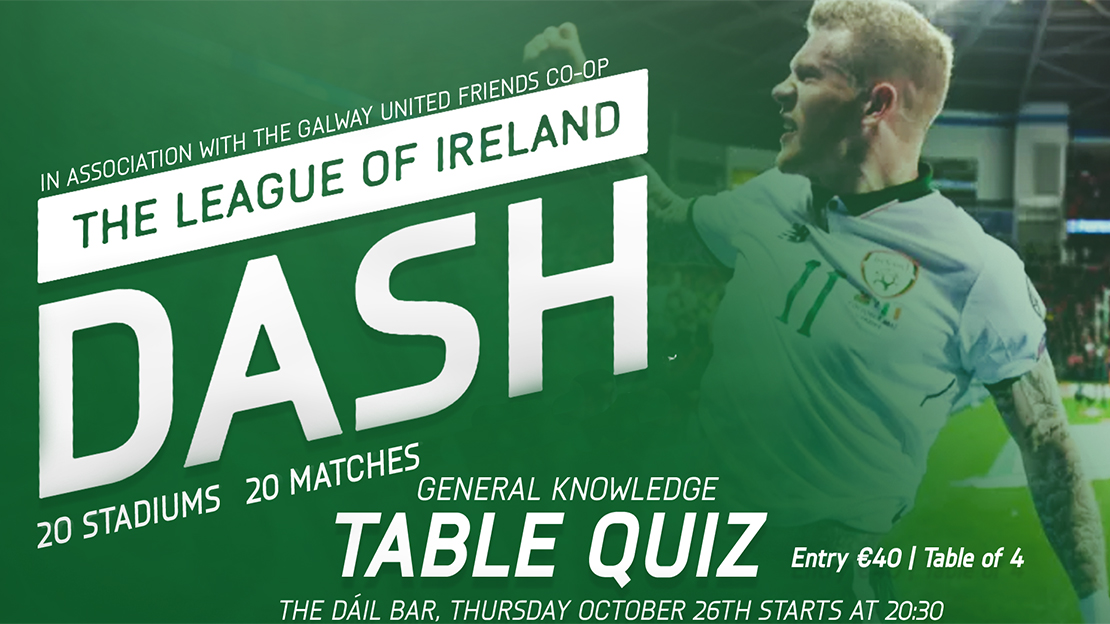 Galway United Friends Co-Op are hosting a general knowledge table quiz, to support the upcoming Galway United League of Ireland Dash, at The Dail Bar, Middle Street, on Thursday, October 26th.
The first prize will be four match tickets for the home leg of the World Cup Play-Off against Denmark at the Aviva Stadium on Tuesday, November 14th.
The entry fee is €40 (table of four), and the quiz starts at 8.30pm.
For further details, contact Stephen Connolly 0852206645 or Dominick Walsh 0879163438.