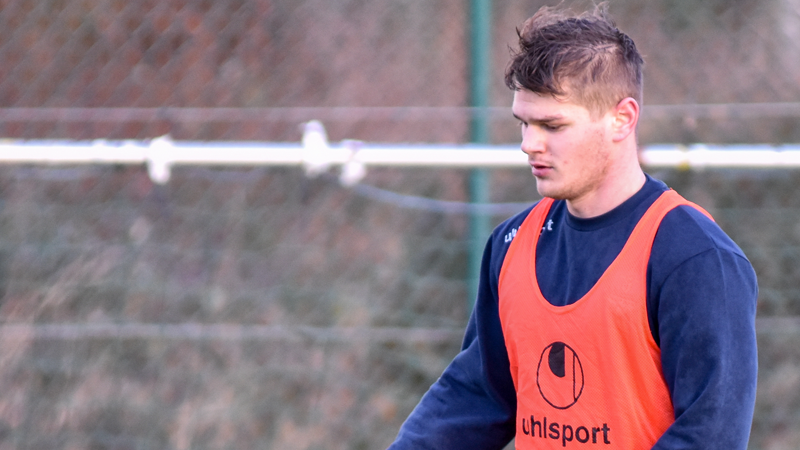 Horgan | "It's a time for players to stake their claims."
After three weeks of intensive training ground and gym work, along with individual off-season programmes, newly appointed club captain Colm Horgan is looking forward to kicking a ball in anger for the first time in 2017.
United welcome Sligo Rovers to Eamonn Deacy Park in the club's first pre-season outing of the season on Friday night. Kick-off is at 7.45pm and admission is just €5.
Full-back Horgan has welcomed an opportunity to get back on the pitch after weeks of toil on the training ground.
"You don't play football for the training sessions. While they're great and all, you do it for the matches," he remarked.
"It's going to be nice to get back on the pitch playing, albeit in a friendly game, but I'm sure it will be competitive enough against Sligo. I'm sure they'll be raring to go. They have guys who want to show what they can do for their manager.
"Now that we have Shane in charge, as he says himself, it's never too early to play yourself into a team and you want to make a good first impression too. We'll just get our heads down and work hard on Friday. That's really all you can do and we'll see where it takes us from there."
United's busy pre-season schedule will include at least another four pre-season friendlies after Friday night game and Horgan believes these games serve an important purpose in the lead up to the 2017 season.
"That's why you play games in pre-season, to get whatever tactics you might want fine-tuned. The result won't be the be all and end all at the end of the day, it is our first time out with a lot of new faces. It's a chance for us to get to know each other and get used to playing with each other.
"It's a fitness exercise as well, so you're getting minutes under your belt, getting used to playing on a full-sized pitch again, the competitive environment away from the training ground with fans there.
"This is very important, when it comes into the actual season. You really need to have these minutes under your belt. You do need to put in the graft when you get the chance to get out there.
"It's a chance to show the gaffer what you can do and stake your claim for a position."