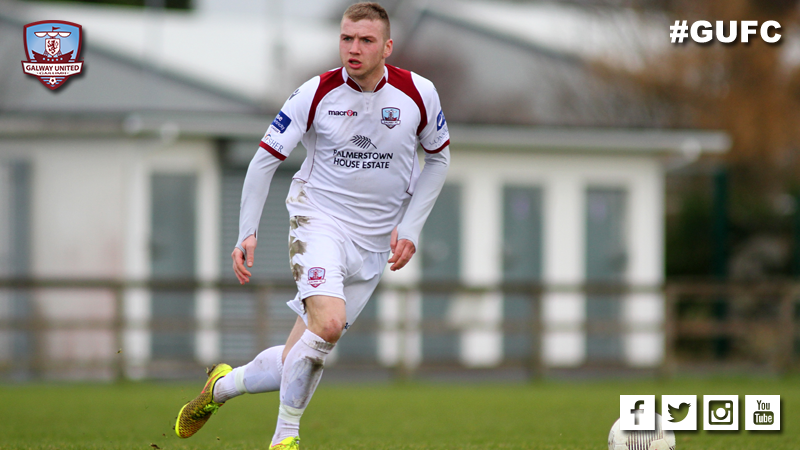 Maroon View preview – Issue one
Galway United's official match programme Maroon View has had a change of editors in the office season and we're pleased to offer supporters a packed programme for our opening fixture of the Premier Division season against Derry City at Eamonn Deacy Park on Friday night.
Programme editor Johnny Ward has been working hard alongside Paraic Collins and Morgan O'Brien to put together a programme our supporters can be proud of in 2015.
Copies of issue one of Maroon View will be available for purchase inside and outside of Eamonn Deacy Park on Friday night so make sure to pick up your copy for just €3.
Take a look at what's in the inaugural edition of Maroon View below.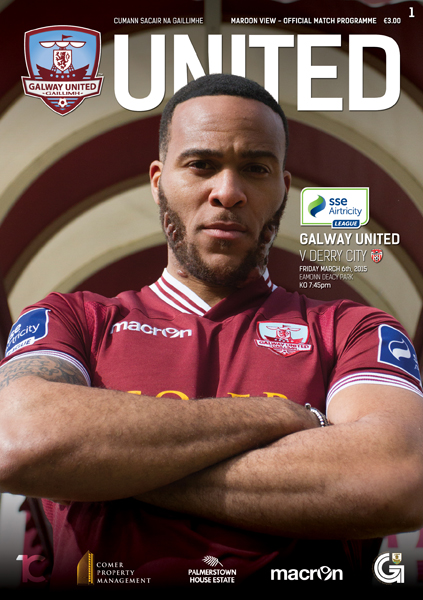 – Editor Johnny Ward emphasises the journey it has been to get United back to the top level
– Tommy Dunne calls for patience, admits season will "test us in many ways"
– Keith Kelly gives a multitude of reasons for joining the co-op
– Dominick Walsh talks of forming the Republic of Ireland Soccer Supporters' Club (Western Branch)
– Bernie O'Connell speaks of the social aspect of being able to go to EDP every Friday
– Vinny O'Connor details how United are breaking new ground in social media
– Paul Corcoran questions the sanity and reasons for a World Cup in Qatar
– Trevor Murray recalls the 2014 season and the hopes for the future
– Keith Kelly sums up our (rather bleak) record against Derry
– Dave Parslow introduces our half-time guests, Bearna na Forbacha Aontaithe, and outlines the club's plans for the future
– Keith Kelly's manager from the past series commences with Tony Mannion
– Cian O'Connell recalls the legend of Eamonn Deacy
– Eamonn Dillon's 10 Terryland Teasers
– Paraic Collins on Ryan Manning
– PJ O'Cualáin has an optimistic take on the season ahead
– Paraic Collins' Fan Focus: Scottish Galwegian Fraser Wallace
– Paul O'Brien's player profile: Sinno
– The Stat Zone
Maroon View will be available for purchase inside and outside of Eamonn Deacy Park for just €3 on Friday night.