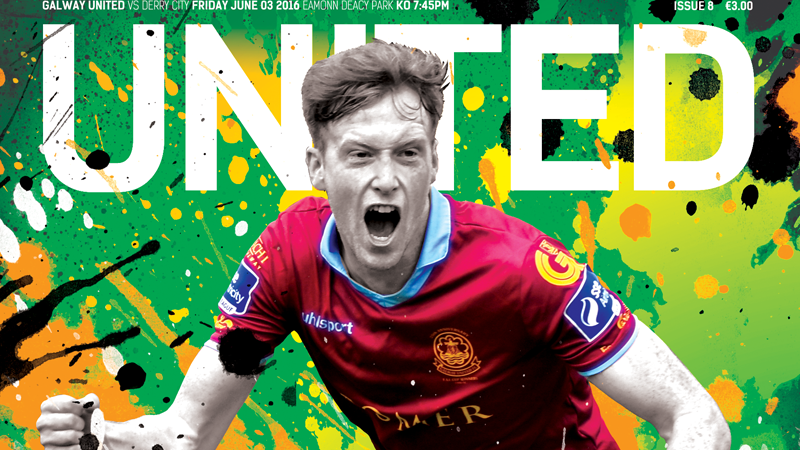 Maroon View Preview – Issue 8
We have a 48 page edition of Maroon View for our final game before the mid-season break against Derry City. Kick-off is at 7.45pm at Eamonn Deacy Park.
Copies of Maroon View will be on sale inside and outside of Eamonn Deacy Park for €3!
Supporters can also purchase their copies of Maroon View from O'Brien's Newsagent on William Street in Galway City.
Take a look at what's in our eight edition of Maroon View for the visit of Derry City, preview below.
Chairman Jonathan Corbett admits he was happy with Sligo crowd
Editor Johnny Ward says top three still attainable
Tommy Dunne: Decisions going against us but we have to move on
Ryan Connolly talks up Derry's main talents
Paul Corcoran: Connacht homecoming timing very frustrating
Trevor Murray: Salthill 5s are a treasure
In The Kitchen With… Ryan Connolly
Dominick Walsh: Refereeing inconsistency is hard to take
Cian O'Connell's Corribside Column
Getting To Know The Opposition with Derry fan Niall Conway
Bernie O'Connell's Woodquay Wanderer piece wonders can the Euros entice more fans to EDP
Head Physio Notes: Podge has returned to running
Where Are They Now? Daragh Sheridan
Family United: Annaghdown brothers Michael and Emmet Caulfield
Punters' Stand: Copa America fancy
Gavan Duffy's hopes for the Co-op
Terryland Teasers: Ten Euros posers
Stats with Shane Crotty and Julian Canny