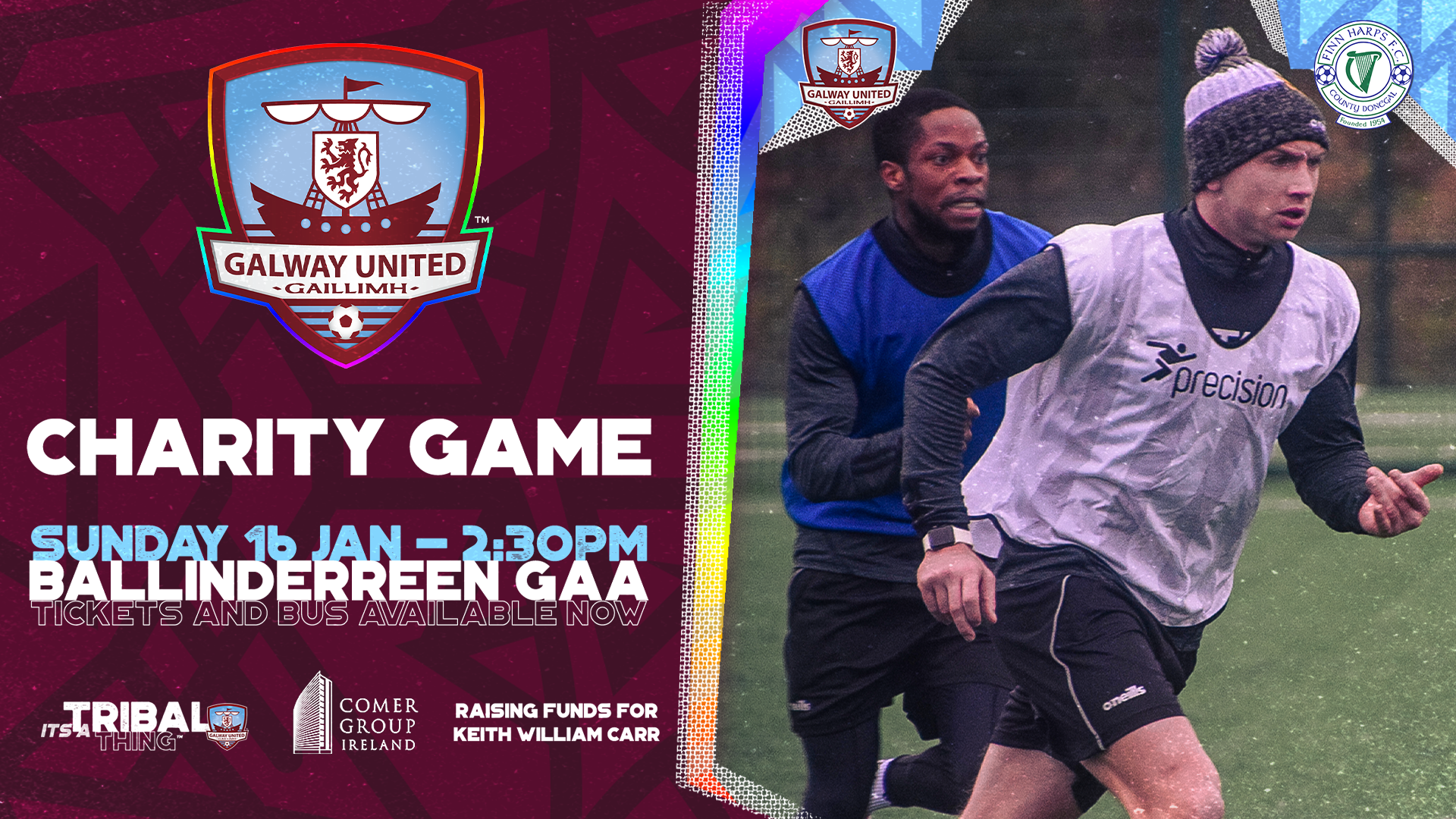 MATCHDAY GUIDE – FINN HARPS CHARITY GAME [ 16th January '22 ]
Galway United are playing a charity friendly game vs Finn Harps, this Sunday at 2:30PM at Ballinderreen G.A.A. Club. Below is everything you need to know and some frequently asked questions!
How do I get tickets for the game and where does the money go?
Tickets are available on the club website HERE
All proceeds from the game go directly to the Keith William Carr Fund and Cancer Care West, you can also donate directly, HERE
Where is Ballinderreen G.A.A. and how do I get there?
You can get the supporters bus, which will bring you directly to the match and back into the city afterwards too. The supporters' bus leaves from Eamonn Deacy Park at 1:15PM and you can book your seats HERE
Ballinderreen is only 30 minutes drive from Galway City centre, south down the N67 if you are driving.
Why is the game taking place in Ballinderreen G.A.A. Club?
Just over 30 years ago, Galway United played in the UEFA Cup Winners Cup against Odense Boldklub, and the home leg was played in Ballinderreen G.A.A. Club because the stadium at Terryland at the time didn't pass regulations at the time, this is going to be the first time United will play here since that iconic game and this time it's for a great cause also so we would like to thank everybody at Ballinderreen for helping arrange this especially. You can see a clip by the brilliant KillianM2 here on Twitter of the original historic game HERE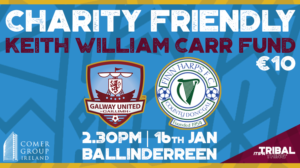 If you have any further questions, feel free to contact us and we will get back to you as soon as possible!
Don't forget season tickets are available now for 2022, HERE