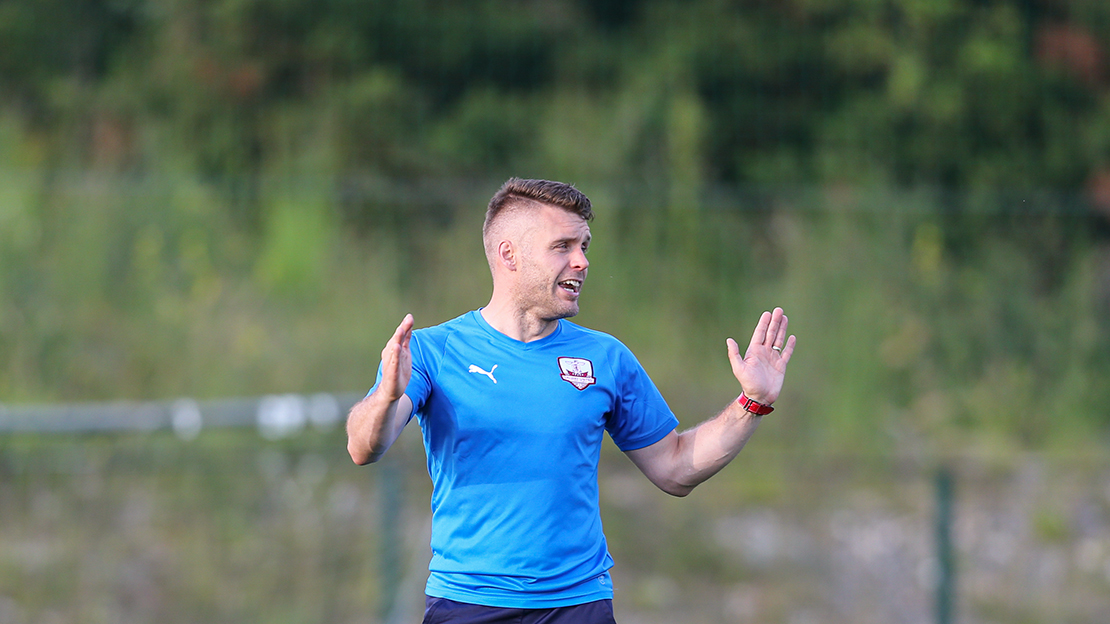 Murphy updates supporters ahead of pre-season
Alan Murphy spoke exclusively to www.galwayunitedfc.ie in a wide-ranging interview about preparations for pre-season, including updates on his squad, backroom staff and the club's friendly schedule.
Pre-season training gets underway on Monday, and with the 2020 season edging ever closer, Murphy gave supporters an insight into the hard work going on behind the scenes to make Galway United a club with promotion aspirations in 2020.
Preparation began as early as September and the work is well underway once again following the Christmas break.
"It's been a very busy period for the club since the final whistle blew on the 2019 season," Murphy explained.
"Before we closed for Christmas, we actually had 23 players signed, there will be further announcements on two or three of those players over the next week or so."
Murphy revealed that the club's pre-season schedule is almost complete.
"Preparations have been going very well and we have six pre-season friendlies organised. With the exception of Dundalk, we will be facing all of the best teams in the Premier Division.
"We're way ahead of ourselves in terms of planning for next season when it comes to stuff like the training ground and food preparation. These are some of the things the club traditionally may not have hit the ground running on, so that's going to make January a lot more fluid and it will be easier to get some important work done on the training pitch.
"We'll be increasing our training load to five days a week in 2020 and we'll be looking to create a really tightknit group with huge ambition."
The signings of 19 players have officially been announced by the club – further announcements are imminent and some may come from overseas.
"The players we've identified have predominantly been from the Galway region and the surrounding counties, but we will add some quality from outside Ireland also," Murphy told www.galwayunitedfc.ie.
"With Galway being the capital of culture, we'll be looking to attract fans from further afield and they'll be able to see some different nationalities playing and performing excellenty at Eamonn Deacy Park in 2020."
Murphy has also strengthened off the pitch, with the additions of Colin Fortune and Derek O'Brien to his backroom staff.
The duo were both Galway United stalwarts in their playing days and are experienced League of Ireland figures. An announcement on the club's entire backroom team will be made in the coming days.
Murphy continued: "The backroom team has been in place for a long period of time, we've been constantly in contact with each other over the last few months, planning, growing the squad and putting together pre-season plans. That will really kick into gear on Monday when we all congregate to kick-off pre-season training.
"We eagerly await the fixtures list so that we can start planning further in terms of our league campaign and analysing our opponents."