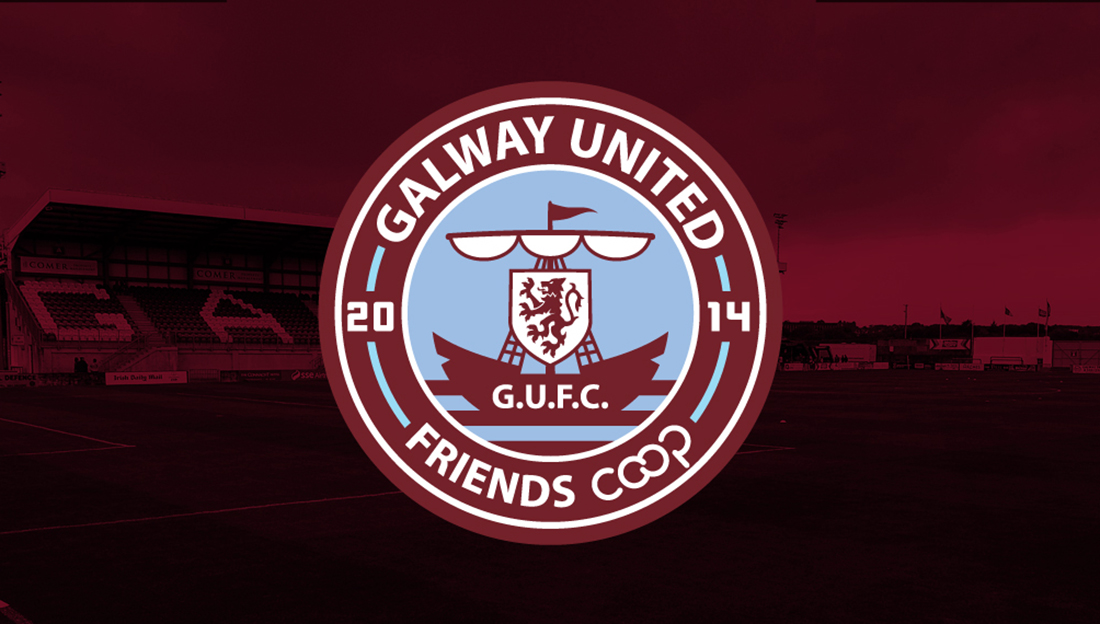 Notice of EGM on March 27th
An Extraordinary General Meeting (EGM) of the members of Galway United Friends Co-Operative will be held at the Galway Rovers clubhouse on Tuesday, March 27th, at 8:00pm.
This meeting has been called so that co-op members, the owners of Galway United, can make a decision on a key issue that has the potential to shape Galway United's future.
It has long been recognised that a secure and stable training facility is key to the long term development and future of the club. An opportunity now exists for such a long term development and we wish to bring this opportunity to the members of the co-op for discussion and a decision.
We have been approached by the Ballybane Sports Community Development Partnership Trust to support and become a partner in its current development initiative. This initiative will involve a phased construction of a full size astroturf pitch, an indoor training facility, a number of other outdoor grass pitches and ancillary buildings/facilities. By being a key partner in this development, Galway United will finally have its own training facilities, which are now vital to the continued success of the Galway United Senior team and its associated underage structures.
The EGM will present plans for the development, the role Galway United will play in that development, and the impact on the future of the club to co-op members, and will consider any other implications that this may have on your club.
Renewals of membership can be taken on the night of the EGM, new members must be signed up by March 26th. Sign up to co-op membership HERE.