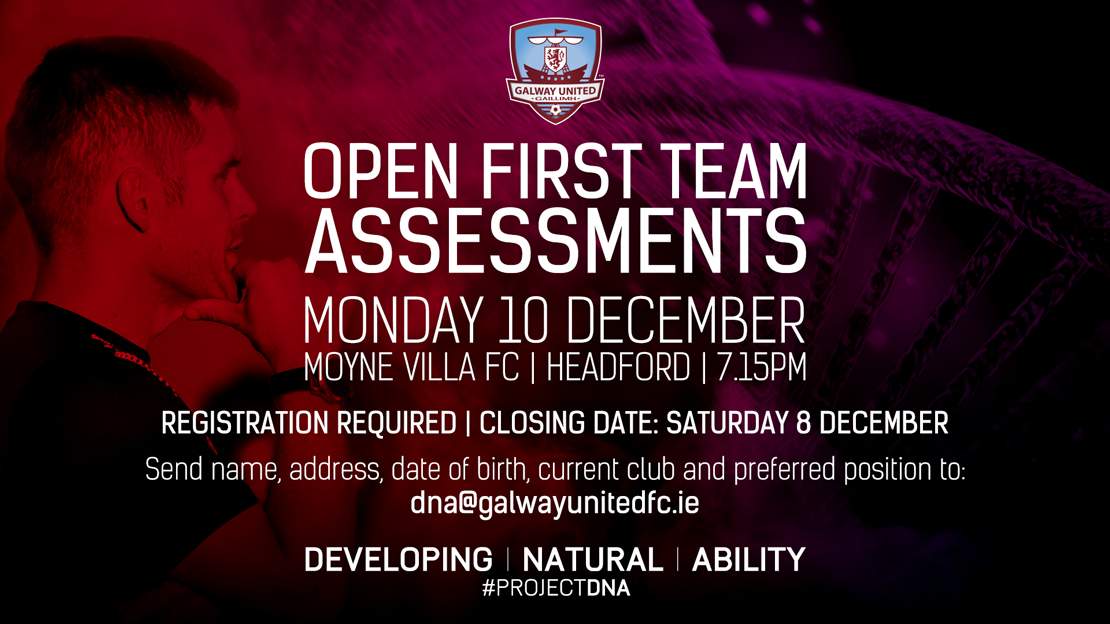 Open First Team Assessments
Galway United Football Club, in a unique commitment to providing a defined player pathway to the elite level of League of Ireland football, will conduct open assessments for players wishing to be considered to represent the club at first team level in 2019.
Initial players will be considered this coming Monday, 10th December at Moyne Villa FC, Headford, Co. Galway, at 7.15pm for an 8.00pm start.
Players within the Connacht and surrounding regions, of the standard wishing to register to be considered on the night should e-mail dna@galwayunitedfc.ie on or before Saturday 8th December, including their name, address, date of birth, current club and preferred position.
Galway United manager Alan Murphy is in ongoing discussions with a number of players with a view to signing and re-signing, and hopes to be able to make announcements in the very near future.