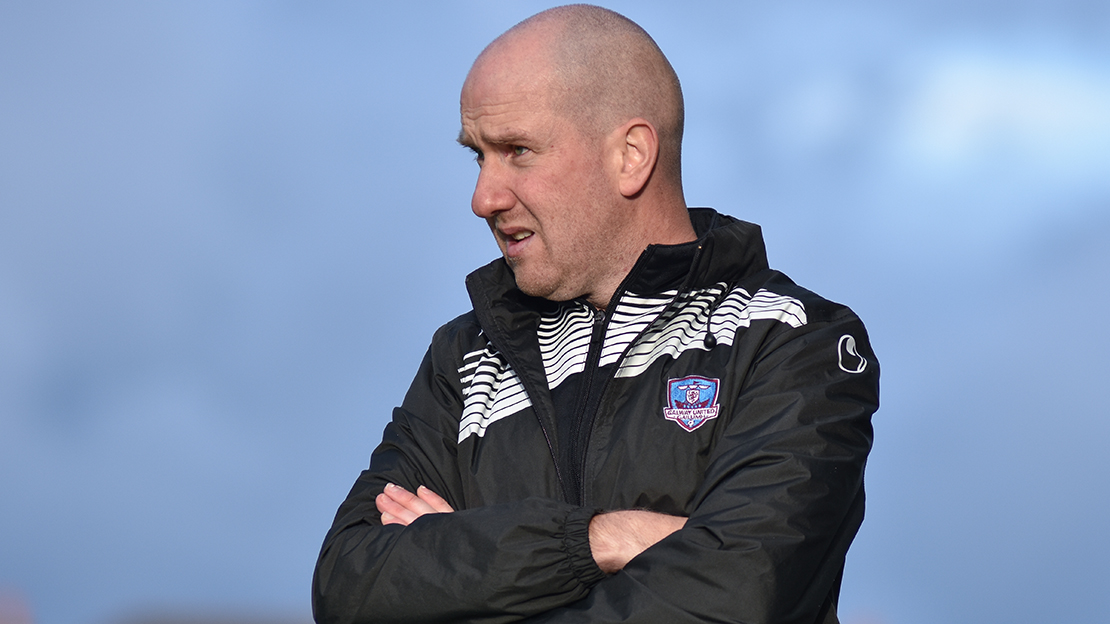 REACTION | Keegan on Sligo draw
Galway United came from behind at the Showgrounds to secure a point on Saturday night.
Jonah Ayunga gave the hosts a 10 minute lead but former Sligo player Stephen Folan levelled matters when he poked home from close range.
United boss Shane Keegan gave www.galwayunitedfc.ie his verdict on the game.
"I thought it was a poor game. I think we were far better in Derry," Keegan explained.
"We've come off games where we've lost and been quite good and then we've taken points from games when we haven't been fantastic. I think that's the same tonight.
"I don't think we showed anywhere near as much attacking quality as we did against Derry. That said, we didn't cough up a huge amount of chances either. It was a poor-ish performance from both sides, I think a draw was probably a fair result."
Keegan lamented his sides concession of another goal inside the opening 10 minutes of a game.
"Conceding in the first ten minutes is going to be the main talking point for us as a management team on the way home. How do we fix that and stop it happening, because it's putting us on the back foot.
"We need goals to come from lots of different areas over the second half of the season rather than relying on once person. Stevie (Folan) was in the right place, thankfully Schlingermann couldn't hold on and he prodded it home.
"We had a couple of chances from corners, we had a lot of corners. In the last five or ten minutes, Kevin Devaney and Marc Ludden found themselves right on the end line having dribbled in good areas but they couldn't quite pull off that killer pass that would've meant a tap in. Both sides huffed and puffed without producing a whole lot."
After almost a month without a home game, United return to Eamonn Deacy Park on Friday. Third in the table Bray Wanderers will provide stern opposition.
"I was at the Bray Wanderers – Derry City game, Bray had John Sullivan and Dylan Connolly out of the team and they still managed to beat Derry City.
"Gary McCabe is probably second only to Sean Maguire in terms of players who have had a fantastic first half of the season. It's tough, we're back at home, which is a big thing for us, I do think we've been far better at home than we have been away from home. That will be a big help.
"Obviously missing Gavan (Holohan) and David (Cawley) tonight, two players like that being back available for us will give us a bit more.
"So many times this year we've produced our best against teams in the top four, I think we're capable of doing that again on Friday night."