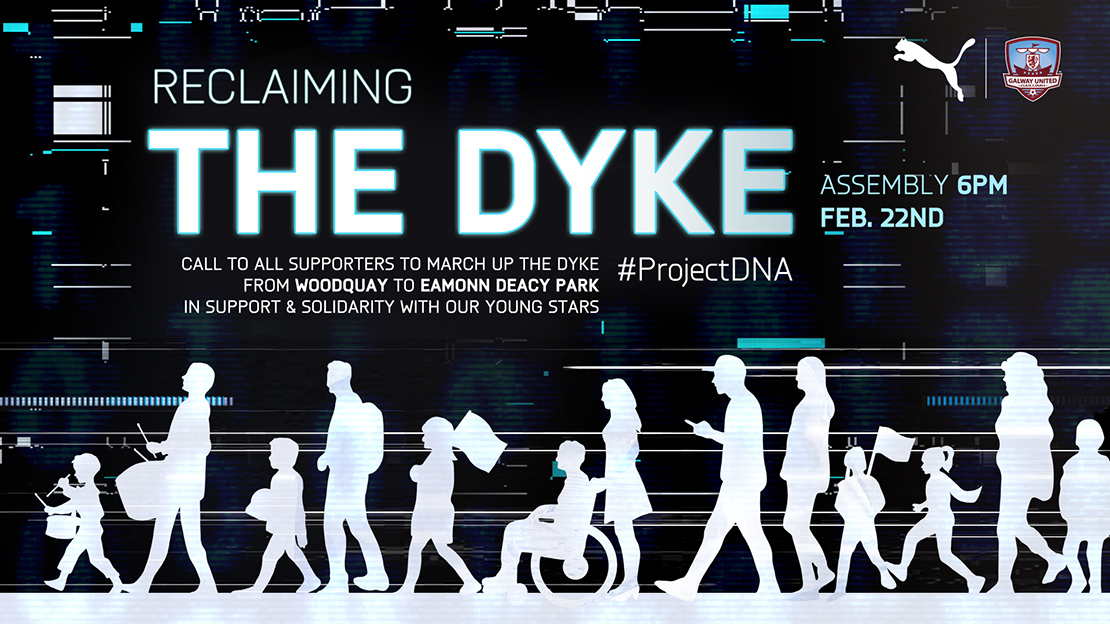 Reclaiming The Dyke March
On Friday, February 22nd, at 6.00pm before our opening game of the season against Shelbourne, we ask that Galway United supporters gather at The Plots in Woodquay and march up the Dyke Road together to Eamonn Deacy Park.
Reclaiming the Dyke's origins relate to the earliest era of League of Ireland football in Galway when followers walked up the Dyke Road together.
As a club, we earnestly ask all Galway football clubs and sports fans in the city and county to support this venture. Reclaiming the Dyke will bring a carnival atmosphere to Eamonn Deacy Park on the opening night of the 2019 season.
We need players, parents, grandparents, men, women, boys and girls with us on the night to support our local stars.
Supporters are asked to assemble at The Plots at 6.00pm!
TICKET PRICES FOR SHELBOURNE (REDUCED PRICING)
Adult: €10
Concession (Students, Senior Citizen, Children): €5