Ryan Connolly: "Competition will make us stronger"
Galway United captain Ryan Connolly played his part in leading the team to a pleasing 4-0 win against Longford Town last night, while gaining valuable game time and scoring a brace in the process.
"It was great to get 90 mins under the belt and to get our first proper run-out on grass, which was invaluable." Connolly said.
"We played some nice stuff considering it was our first match on a grass pitch this year, and then to end up winning 4-0 even though they had a weakened side out was encouraging."
"At the end of the day you can only beat what is in front of you and I think it was a good workout."
The Tribesmen were missing ten players due to a combination of Collingwood Cup duty and Tommy Dunne taking the opportunity to err on the side of caution in assessing the fitness of a number of others. Connolly was clearly pleased with how the squad is capable of coping with the depleted numbers.
"I think everyone can see we have much better strength in depth this season. We weren't hugely lacking in that last year, but still we have improved on that front considerably for this campaign and have added some great players to our squad in the process." he explained.
"It shows that with the number of players missing yesterday, that we can still do the business with whatever players we have on the pitch" he continued.
Ryan Connolly: Everyone is ready to go, everyone is fighting for their position and whatever eleven we have out, we are ready to go."
"The lads that are left out are going to be disappointed, but that's the idea of the game and that's the idea of competition. We're all really looking forward to pushing each other and having a really good season." he continued.
Connolly had two new midfield partners against Longford, in Killian Cantwell and recent signing, Eric Foley.
"Killian has played quite a bit in pre-season and obviously was a centre half for us last season, but he did very well in midfield considering he hasn't played there before. Eric Foley came in and did well, even though he has a bit of catching up to do with the rest of the squad. He only signed recently, but he's doing everything needed in terms of training to bridge the gap and he's another quality addition. The two lads really add something to the midfield and certainly weren't there just to make up the numbers."
Saturday will see United play a final pre-season friendly against Limerick in the Markets Field and Connolly is looking forward to a solid test from Martin Russell's men.
"They've put together a strong squad down in Limerick, one that would be quite comfortable in the Premier Division, so we will be expecting a good game from them. It will let us continue our build up, while facing some Premier Division level opposition on a pitch that by all accounts is in top condition at the moment."
Having attended the SSE Airtricity League launch today in Abbotstown, the opening night match against St. Patrick's Athletic has been brought increasing into focus for Connolly.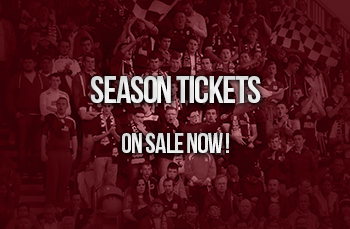 "It's certainly feeling closer now, but it won't hit home properly until we're in on Monday and everything is geared towards taking on St. Pat's. For the majority of pre-season, mentally you're taking it a day at a time, but during the season you spend the week preparing for your next opponent. When we're in that frame of mind next week, the season will have already begun for us."
Ryan Connolly is now facing into his first season with the additional responsibility of club captain on his shoulders.
"It's exciting for, but every season is exciting. I don't feel any more responsibility or pressure than I did last year. I felt like I did quite a lot in that regard last year, along with Paul Sinnott, and I think it's going to be much the same this year. If anything, it's adding to my game rather than taking away from it."
"I'm just as excited as for any other season and I can't wait for next Friday." he concluded.