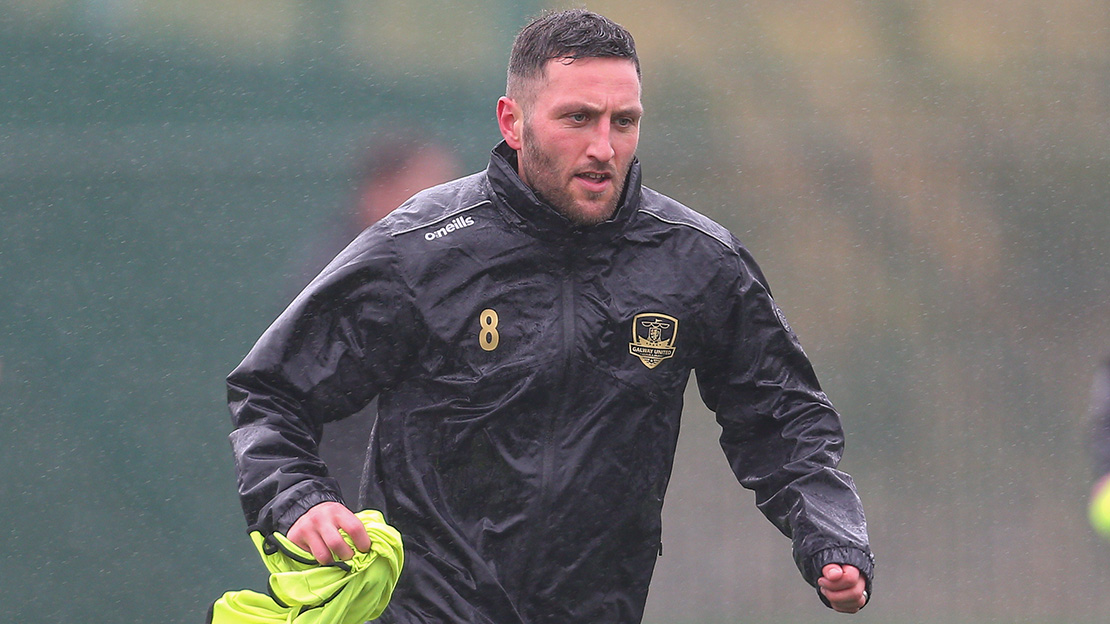 Shane Duggan: 'The only aim is to get back to the Premier Division'
League of Ireland veteran Shane Duggan knows what it takes to win a First Division title, and hopes his experience can aid Galway United's push for promotion. Club reporter Tom Byrne sat down with the midfielder to discuss his football career to date and his time in the maroon so far.
As Shane Duggan reflects on his youth, there was one pivotal Irish player that the Limerick native looked up to.
"My sporting hero has always been Roy Keane," he says. "He was a top man for the country for so many years, captained Manchester United and he also played as a midfielder. I definitely looked up to him when I was growing up."
Duggan began his youth football with Limerick side Fairview Rangers, where the midfielder progressed through the underage system and captained Limerick in the prestigious Kennedy Cup.
"I played all my underage football with Fairview Rangers before I went to England," he says. "Straight after the Kennedy Cup, I was with the Ireland under-15 squad. I was going over and back to clubs in England and came very close to signing for Southampton, but that fell through. Plymouth approached me when I was 16 and after a week-long trial, I was asked to sign."
Duggan would spend two-and-a-half years at Plymouth Argyle's academy, before leaving the club in 2008 to return to Ireland.
"Going into full-time training with Plymouth was a shock to the system," he says. "It took me a while to get going and the mindset wasn't really there. Before I left the club, Paul Sturrock (then first-team manager) told me I wasn't ready to get into his team, who were in the Championship at the time. He offered me a chance at joining a League One club, but I was fed up at that stage and wanted to get home.
"Now, looking back at it, I probably should have taken the offer," he says. "I should have given it a bit more of a go because you never know what could happen from there."
Back at home, Duggan joined Pete Mahon's UCD side, getting his first taste of senior football in the League of Ireland. After gaining valuable game time for the students, he signed for Paul Doolin's Cork City in 2009.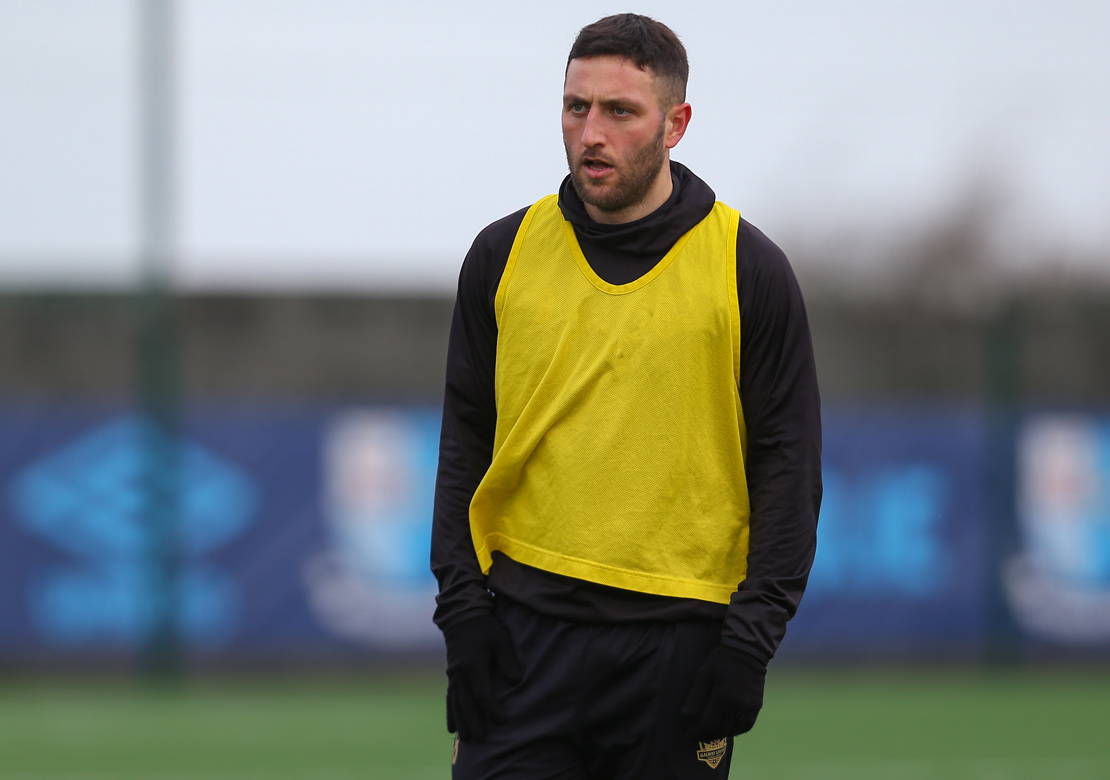 "I was playing every week for UCD and doing well," he says. "Paul Doolin got in contact with me to go to Cork, who were a massive club at the time. To be honest, we should have won the league the first year I joined Cork, but due to troubles off the pitch, we started to struggle on it.
"The players stopped getting paid," he says. "The club had to sell players as the money wasn't there."
Despite finishing third in the Premier that year, financial woes meant Cork would spend the next season in the First Division, initially entering as Cork City Foras Co-op. Tommy Dunne, who would later manage Galway United, took charge of the team. Duggan and his Cork side soon earned promotion back to the Premier, claiming the First Division title in 2011.
"You need a good squad with a strong starting eleven and bench," he says of what it takes to get out of the First Division. "You need that bit of quality and magic to win games. Everyone has to be in it together and work hard. You have to push each other every day."
Duggan left Cork in October 2013 and went on to join his hometown club Limerick, which he describes as a "massive" moment in his career.
"They had just won the First Division and Stuart Taylor got onto me to join the club," he says. "As soon as I signed I was made captain, which was unbelievable. It was a great honour for me."
In Duggan's second season with Limerick, they were relegated to the First Division but fought back to gain promotion to the Premier on their first attempt, in 2016.
"That was an unbelievable season," he says, adding that the captain's role made it all the more rewarding. The same season, he was named First Division Player of the Year. As it happens, at that point he almost teamed up with the man who would later become his manager on Corribside.
"I was actually very close to signing for Cork City that year," he says. "I was onto John [Caulfield] and it was a very hard decision. The only reason I stayed was that I wanted to get Limerick back to the Premier Division."
Instead, after a further two seasons with Limerick, Duggan left for Waterford in 2019. He would spend one season in the Premier Division with the Blues, before joining Galway United in November 2019.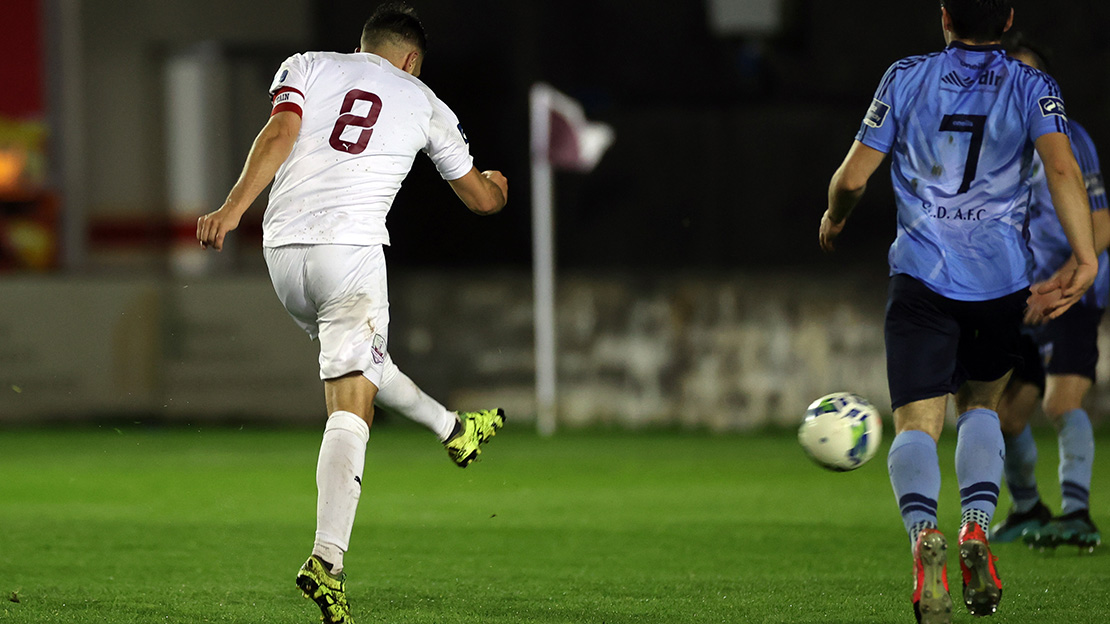 In 2020, the 31-year-old captained United, was voted club Player of the Year, and also made the PFAI First Division Team of the Year, in a season that saw the Tribesmen make the First Division play-off final.
Thinking back to his first campaign in the maroon, he says it was something of a topsy-turvy year, one that ended with a promotion push that just came up short.
"It was a stop-start season in terms of Covid which probably didn't help Alan Murphy at the time," he says of the former manager and club great.
"Then John Caulfield came in and the run that we went on was unbelievable. Nobody would have seen us going on the run we did halfway through the season, we just needed one or two wins to get our confidence back. Hopefully, we can replicate that this year."
Duggan is confident in Caulfield and the coaching staff and hopes this season can be a successful one for the club.
"Galway has to be in the Premier Division, it's a massive club with unbelievable facilities," he says. "There is great young talent coming through as well so there are no excuses. It's the reason why John came here as well, he wants to bring Galway to the top division. It's really exciting times, and I think the club will see the benefits of the management team and the coaching staff that are here now.
"John was always a manager I wanted to work for," he adds. "What you see is what you get with John, he is honest and he is a winner. It's not just a case of getting back to the Premier with Galway — he wants to push the club onto another level again, and to be challenging for the top prizes in Irish football in the coming years."
The club will train full-time this season, which offers an opportunity to improve in many departments, Duggan feels.
"It's not just the benefits of fitness alone," he says. "John and the coaches get more time to work on different aspects of the game and tactics. The lads also get to hang around together more and get to learn more about each other. There are a lot of benefits that will be very good for us."
Duggan, who has made more than 300 appearances in League of Ireland football, has set out a roadmap for the season ahead.
"My goals for the season are to play every week and get promoted with the club," he says. "It's going to be tough, considering the investment teams have put into the First Division this year. There are no easy games and it will be an exciting season, but the only aim is to get back to the Premier Division. If the lads have the right attitude and work hard every day, I don't see why we can't get promoted."
"Hopefully supporters will be able to watch us in whatever way possible, and get behind the lads," he adds. "It's a tough time for them so hopefully we can get them back when it is safe to do so, and they can watch their team play."