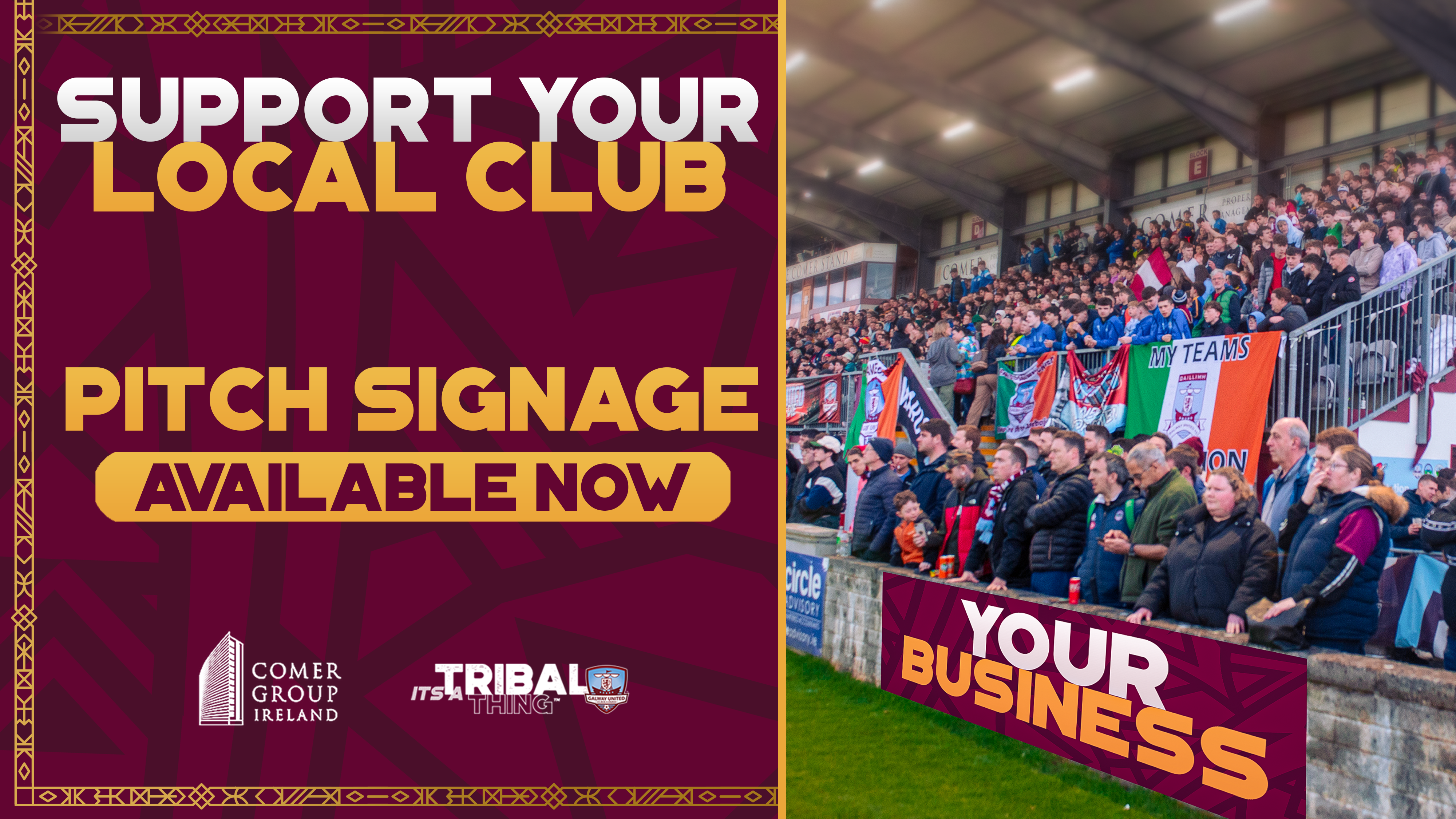 PITCH-SIDE SIGNAGE AVAILABLE IN EAMONN DEACY PARK
BRAND NEW AND IMPROVED PACKAGE!
WHAT IS INCLUDED?
YOUR SIGN WILL BE VISIBLE TO 135K+ POSSIBLE CUSTOMERS, THIS INCLUDES:
1
Galway United Senior Men's and Women's home games
2
Worldwide streams on LOITV
3
80+ local games hosted at Eamonn Deacy Park throughout the year
4
65K+ Social Media followers
PROFESSIONAL PHOTOGRAPHER BOOKED FOR YOUR NEXT UNITED MATCH FOR YOU AND YOUR STAFF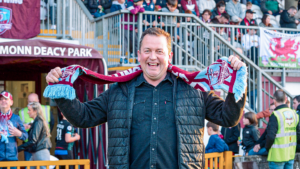 Pictured: Cox Painting Contractors, Match Sponsor from earlier this season.
ALONG WITH SHARING YOUR PHOTO TO 65K+ FOLLOWERS, WE'll ALSO SEND YOU A CUSTOM GRAPHIC FEATURING YOUR BUSINESS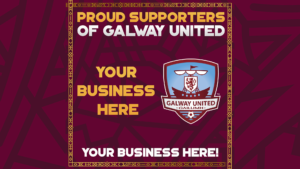 WE OFFER OUR DESIGN SERVICES FOR SIGNS AND WILL ALSO HANDLE PRINTING AND INSTALLATION FOR YOU!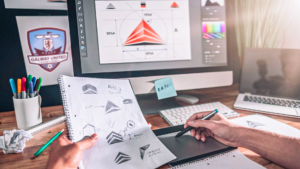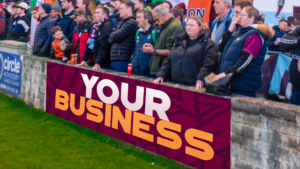 AVAILABLE FOR €500
GET IN TOUCH
EMAIL MARKETING@GALWAYUNITEDFC.IE